Type your order sheet number in the blank and click the button to inquire the transacting status.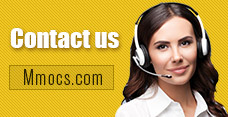 Why Choose Us
Lowest Price
We promise cheapest game currency for all games & platforms with timely update. There're also discounts on holidays.
Quick Transaction
We start transacting and dispatching your purchases once received your orders. No more than 30 mins process.
Safety Assurance
No hacked game currency or account. We promise 100% hand-farmed safe coins & credits with no banned precedent.
Refund Policy
Refund will be processed in 1-2 days, the specifically refund time is based on your payment company. We usually don't accept any request of refund after the order completed.
Notice
Using illegal Leveling or recharge service may cause you account banned!
New World Coins News & Guides
New World Weapon Guide: How to Find the Best Weapon Combos in New World

Buy New World Gold
New World Brimstone Sands Update
New World Weapon Guide
New World Weapon Combos
2022-11-24 09:12:26
In the process of playing New World, there are different kinds of weapons for players to choose. While, it is not easy for players to select the weapon that is suitable for characters' attributes in the game. Do you want to find the best weapon combos for your characters in New World? You can read this article and learn from the guidance. Players can use
New Wold Gold
to get their desired weapons or armor set for characters in the transfer market.
Best Weapon Combos in New World
Hatchet and Warhammer for Melee Class
Top-tier Hatchet builds and weapon combinations make PvE a breeze, and builds like the Berserker are often hailed as one of the best when it comes to fitting the needs of solo players.
As it combines the two strength weapons of Hatchet and Warhammer, the Berseker excels in 1-on-1 encounters, even when surrounded by a mob of enemies. Attribute points will be shared in a 3:1 ratio between Strength and Constitution, players will need to boast light armor as this build hardly has much mobility.
Ice Gauntlet and War Hammer
Both the War Hammer and Ice Gauntlet are a very strong combo of weapons that lets you deal massive amounts of damage to targets and also slows the enemies down, allowing for a sweet and powerful War Hammer swing. The pairing is best for draining the enemy's health enough to leave them vulnerable for the rest of the fight. In addition, the Ultimate Chill and Ice Storm abilities let you target opponents from a distance.
Spear and Bow for Ranged/Melee DPS
Building a Barbarian, a Trapper, or a Survivalist? Then it makes sense to equip a character with the most basic of weapons as they cut a path through the wilds of Aeternum. The spear and the bow have a lot in common when it comes to Attributes, sharing Dexterity as the primary one. The Bow skills rely only on Dexterity, so the player is free to give the character a few extra points in Strength. This is the secondary Attribute of the Spear and improves its damage-dealing abilities.
Fire Staff and Rapier
The Rapier and Fire Staff share scaling in Intelligence and are among the best New World weapon combos for PvE damage. This is the pairing you want to bring on Expeditions and other PvE endeavors, as it cuts through hordes of fodder enemies and high-level bosses with equal ease. The Fire Staff dishes out a lot of area-of-effect damage, and the Rapier specializes in single target damage and inflicting Bleed.
Ice Gauntlet and Musket for Ranged DPS
The Ice Gauntlet has been a favorite magical weapon since the start of the game, and it shares a few handy Attributes with another popular choice for ranged DPS, the musket. This is a nice combination for players who would prefer not to rely solely on mana or melee weapons when it comes to doing damage.
The musket relies on Dexterity as its primary Attribute and Intelligence as its secondary one. The Ice Gauntlet uses only Intelligence. Both have abilities that are focused on ranged damage, and it's necessary to utilize the Trapper section of the Musket Talent Tree to give a character some extra crowd control abilities.
If you are looking for the best weapon combs in New World, you can consider the listed ones in this article. And you can also experiment them in the game in order to examine the strength of attack against enemies. If you are lack of these weapons in New World, you can
Buy New World Coins
to purchase them from the market and equipment them with your character.