Type your order sheet number in the blank and click the button to inquire the transacting status.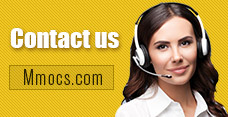 Why Choose Us
Lowest Price
We promise cheapest game currency for all games & platforms with timely update. There're also discounts on holidays.
Quick Transaction
We start transacting and dispatching your purchases once received your orders. No more than 30 mins process.
Safety Assurance
No hacked game currency or account. We promise 100% hand-farmed safe coins & credits with no banned precedent.
Refund Policy
Refund will be processed in 1-2 days, the specifically refund time is based on your payment company. We usually don't accept any request of refund after the order completed.
Notice
Using illegal Leveling or recharge service may cause you account banned!
Torchlight Infinite Flame Elementium News & Guides
Torchlight Infinite Divineshot Guide: How to Build Divineshot Class in Torchlight Infinite

Buy Torchlight Infinite Flame Elementium
Torchlight Infinite Divineshot
How to Build Divineshot Class
Torchlight Infinite Classes
2022-11-22 09:33:05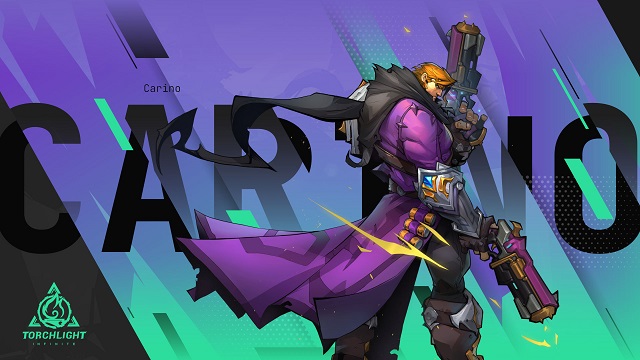 As the release of Torchlight Infinite, many players pay their attention to this new ARPG. More and more players have joined in the world of Torchlight Infinite. There are different classes for players to choose in the beginning. Some players are willing to choose the divineshot class, and they want to know how to build this class in the game. If you are interested in the divineshot class, you can read this article and learn from the guidance. Players can use
Cheap Torchlight Infinite Flame Elementium
to level up characters quickly and complete more end-game contents in the game.
The Divineshot Class, Carino in Torchlight Infinite
The Torchlight Infinite Divineshot is the ranged class, who fights with a variety of ranged weapons including dual pistols and bows. You can fire ammo of a variety of different elements, which will come in handy when trying to take advantage of elemental weaknesses.
How to build the Divineshot Class in Torchlight Infinite
When you play Carino, you'll notice a revolver cylinder icon at the bottom of the screen. Every time you do an attack it removes one bullet. If you use up all the bullets you'll have to reload. At that time you won't get any shots out. This is the mechanic for the class, and yes it also is there if you're using a bow. You'll get plenty of traits and talents that give you increased reload speed and chances or reloading special bullets with different properties.
Best Hero Trait for Carino Build
For our Hero traits, a couple of them give our trait ability support slots. Additionally, these will augment our special bullets to give them more damage as well.
Level 15: Ammo Expert
Level 32: Blade Shot
Level 50: Punishment Barrage
Level 62: Landslide
Level 80: Never Stopping
Trait Slots: Mark, Added Lightning Damage
Best Talents for Carino Build
Goddess of Hunting Skill Effects: Three Birds with One Stone & Uplifting
Blade Runner Skill Effects: Dummy Puppet & Feign
Spiritcaller Skill Effects: Reflux & Flash of Brilliance
Best Equipment for Carino Build
Helmet: Cold Breath
Armor: Wild Dominator Outerwear
Necklace: Siren's Blind Eyes
Gloves: Whatever's best
Belt: Whatever's best
Boots: Whatever's best
Ring 1: Thunderfire Ring
Ring 2: Cold Lightning Ring
Weapon 1: Beast Sight
Weapon 2: Viper Zapper
Tips of building the Divineshot Class
The Divineshot class relies on ranged attacks to deal damage while forcing enemies to dodge bullet projectiles on the map. This class is your typical Gunner that unlike the Berserker, you will do most of your damage from the range while using different damage combos. Then as far as his hero jets go, it's super simple. You will get 6 bullets and each time you use your basic attacks, one bullet will be consumed. And then when you use up your 6 bullets, your Hero cheat will just reload the weapon and then you start over.
Of course, with great power comes great responsibility. In this sense, while Carino does a ton of damage, he's also quite fragile, and requires a bit of skill in order to use correctly, especially when fighting against the tougher enemies. Nevertheless, he's especially proficient at mowing down hordes of lesser enemies, which makes him an absolute joy to play.
If you are interested in the build of the divineshot class, you can learn from the guidance and build your unique Carino Class in Torchlight Infinite. In addition, in order to improve capacities of Carino, you can
Buy Torchlight Infinite Flame Elementium
to get suitable gear for him in the game.