Type your order sheet number in the blank and click the button to inquire the transacting status.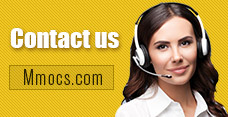 Why Choose Us
Lowest Price
We promise cheapest game currency for all games & platforms with timely update. There're also discounts on holidays.
Quick Transaction
We start transacting and dispatching your purchases once received your orders. No more than 30 mins process.
Safety Assurance
No hacked game currency or account. We promise 100% hand-farmed safe coins & credits with no banned precedent.
Refund Policy
Refund will be processed in 1-2 days, the specifically refund time is based on your payment company. We usually don't accept any request of refund after the order completed.
Notice
Using illegal Leveling or recharge service may cause you account banned!
Torchlight Infinite Flame Elementium News & Guides
Torchlight Infinite Beginner Guide: How to Make Good Progress When Playing Torchlight Infinite

ARPG
Buy Torchlight Infinite Flame Elementium
Torchlight Infinite Beginner Guide
How to Play Torchlight Infinite
2022-11-03 09:06:59
If you are lovers of Action RPGs, you may hear from the release of Torchlight Infinite on the internet. As a great ARPG, this game provides players totally different feelings of exploration and adventures. If you are beginners of Torchlight Infinite, there are some essential tips for you to know when you playing this game. These tips will help you make great progress in the process of playing Torchlight Infinite. Players can use
Cheap Torchlight Infinite Flame Elementium
to get more skill points to improve the talents of heroes quickly in the game.
You Can Experience Five Various Heroes at First
There are five different heroes for players to choose in the beginning of the game. Each of them has unique skills and play-styles. If you have no choices of selecting heroes, you can try to experience them in the game and pick one desired hero.
For instance, if you are willing to play melee character, you can play Mot or Rehan. If you like ranged attacks, you can play Carino, Gemma, or Youga. While, different heroes has various skills and abilities to show their distinction.
You Should Keep Moving and Attacking In Order to Stay Alive in the game
When you are playing Torchlight Infinite, you should remember to keep moving on the ground. Because there are different kinds of attacks from the enemies in the game. It is totally different from other ARPGs which allows you stand still and focus on attacks. In Torchlight Infinite, you have to learn how to kite enemies to stay alive in the battles.
You need keep some distance from enemies when they are going to attack, and move quickly when they are going to get close to you. While ranged heroes are good at kiting. On the contrary, if you are melee heroes, you have to avoid attacks and survive in the battles.
When you control melee heroes, you can still kit enemies by running away due to your large health. What you need pay attention to avoid more attack is that you need balance the combination of attacking and movement.
You Need Adjust Hero Skills in time
When you level up your character quickly in the game, you will unlock more skills than before. You should consider which skills are essential for your heroes in the process of questing. Some players are willing to equip one offensive and one defensive ability at first in order to fight against enemies and survive at the same time. Torchlight Infinite allows player to adjust hero abilities. As you level up, you will have access to make more adjustments for your abilities.
You Need Plan Hero Talents in the game
Although you have more chances to adjust your skills, you have to pay attention to talents as well, which increases the capacities of heroes in turn. As you unlock the talents, you need choose a talent tree at the basis of your preference. You should make sure that these stats are suitable for building your hero. When you have picked a tree, you can think that how to allocate your skill points. Because there are many branching parts in a tree, you have to look through all of them and decide which branch is good for your hero.
When you are playing Torchlight Infinite, you can experiment these tips in the game. We think that you will make good progress in the end. And if you are lack of good gear for your heroes, you can
Buy Torchlight Infinite Flame Elementium
to select the suitable gear for them, which will enhance their capacities in the battle against bosses.