Type your order sheet number in the blank and click the button to inquire the transacting status.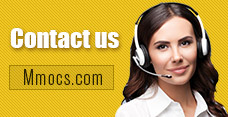 Why Choose Us
Lowest Price
We promise cheapest game currency for all games & platforms with timely update. There're also discounts on holidays.
Quick Transaction
We start transacting and dispatching your purchases once received your orders. No more than 30 mins process.
Safety Assurance
No hacked game currency or account. We promise 100% hand-farmed safe coins & credits with no banned precedent.
Refund Policy
Refund will be processed in 1-2 days, the specifically refund time is based on your payment company. We usually don't accept any request of refund after the order completed.
Notice
Using illegal Leveling or recharge service may cause you account banned!
New World Coins News & Guides
New World Game Guide: How to Make the Best Ice Gauntlet Build in New World

Buy New World Gold
How to Level Up Weapons
How to Make the Best Ice Gauntlet Build
New World Weapon
2022-01-12 09:21:17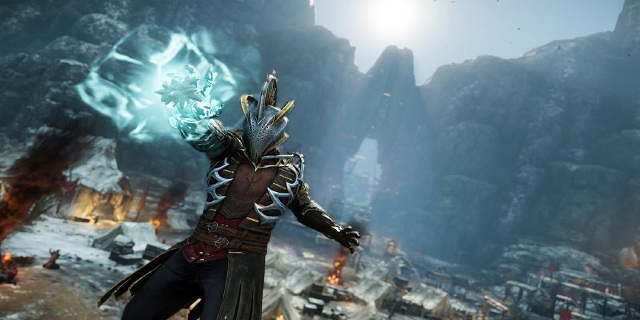 When it comes to the Ice Gauntlet in New World, most players think that it is one of the most versatile weapons, which provides crowd control and ranged damage. As one of the most effective weapons in New World, many players choose to use the Ice Gauntlet to make ranged damage towards enemies in the game. So they want to know how to make the best Ice Gauntlet Build in New World. However, if you expect to improve your other trading skills in New World , you can buy
New World Gold
to collect enough materials and XP for upgrading.
Most weapons in New World draw from a player's stamina, with their damage increasing as attribute points are distributed into either their strength or dexterity scores. The Ice Gauntlet is different; it is fueled by a player's mana. Like the Fire Staff, the damage output of the Ice Gauntlet increases as players invest attribute points into their intelligence score. Like the other weapons in New World, the more a player uses the Ice Gauntlet, the more they'll rank it up and receive skill points to distribute and customize their build.
Personal Attributes
The Ice Gauntlet is stacked with utility. Because of this, it functions extremely well as a secondary weapon. If you're choosing to take this route, then your personal attributes should be distributed to compliment your main weapon. But the Ice Gauntlet can still be a capable primary if you choose to specialize in it.
Firstly, you'll want to put 300 points into Intelligence. This is the stat that the weapon scales best with. It will help you to gain mana faster and deal more damage with your attacks.
Along with Intelligence, go ahead and put 200 points into Constitution as you'll need some durability to withstand damage. It will also increase damage output from some of the offensive abilities that the Ice Gauntlet will use.
Best Ice Gauntlet passives
To make the most of the epic Ice Gauntlet and its fantastic elemental power, we'd recommend running with passives such as Critical Frost, Cold Reach, and Energized Critical. When utilized alongside the above skills, you'll become even more of a glass cannon, providing further critical chance and overall damage when meeting certain requirements.
Critical Frost: Increase critical chance of hitting an enemy inside your frosted area, or with Frostbite. Crit chance is increased by 20.0%.
Cold Reach: Increase damage of light and heavy attacks by 15.0% against targets further than 15.0 meters away.
Energized Critical: Increase critical hit damage of all ice spells by 15.0%, when at full stamina.
The best Ice Gauntlet build incorporates the Ice Storm, Ice Shower, and Entomb abilities. Ice Storm provides an effective area-of-effect that slows and damages enemies, which synergizes well with Ice Shower to root them, preventing them from fleeing the area. This can be an especially deadly combination in PVP when fighting over a contested control point in Faction Wars. Entomb is one of the best defensive abilities in New World, giving players ten seconds of immunity to all types of damage.
With its crowd control, offensive, and defensive abilities, the Ice Gauntlet is commonly paired with the Fire Staff to make a well-rounded, ranged damage dealer. The Warhammer is another common pairing with the Ice Gauntlet, as it is a two-handed melee weapon with its own set of crowd control abilities that can keep enemies pinned down. Even with the nerfs introduced in New World's 1.1 patch, the Ice Gauntlet continues to be an efficient crowd control and ranged damage option for all PVE and PVP activities in New World.
With the best Ice Gauntlet Build, players can complete the quests easily in New World. And if you want to upgrade your weapons quickly, you can
Buy New World Coins
to accelerate the process. You can find cheap prices about New World Coins on mmocs.com.