Type your order sheet number in the blank and click the button to inquire the transacting status.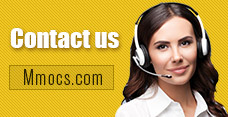 Why Choose Us
Lowest Price
We promise cheapest game currency for all games & platforms with timely update. There're also discounts on holidays.
Quick Transaction
We start transacting and dispatching your purchases once received your orders. No more than 30 mins process.
Safety Assurance
No hacked game currency or account. We promise 100% hand-farmed safe coins & credits with no banned precedent.
Refund Policy
Refund will be processed in 1-2 days, the specifically refund time is based on your payment company. We usually don't accept any request of refund after the order completed.
Notice
Using illegal Leveling or recharge service may cause you account banned!
New World Coins News & Guides
New World Game Guide: How to Obtain The Hope Storage Chest in New World

Buy New World Gold
New World Game Guide
How to Obtain The Hope Storage Chest
New World The Hope Storage Chest
2022-01-06 09:20:55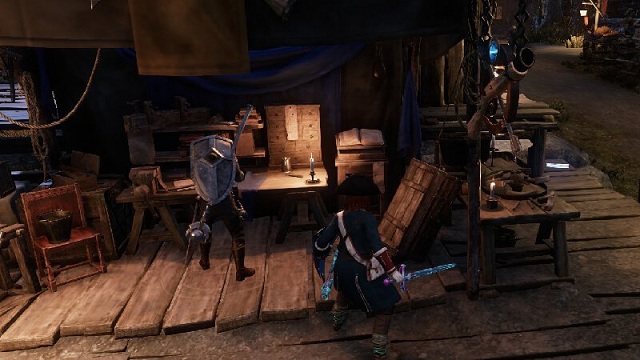 When playing New World for a long time, most players are expecting to enlarge their storage in the game in order to store more and more items during questing. Players who are eager to upgrade their crafting skills in the game are eager to gain more storage for their rare materials. So, they want to know how to obtain the Hope Storage Chest for their home in New World. Meanwhile, you can buy
New World Gold
to purchase some useful items to help you complete quests in New World.
The Hope Storage Chest in New World
For players that own a house inside of New World, they can decorate it with furnature, some of which is purely decorative, while others provide a benefit. Utilizing storage chests, players can not only upgrade the size of their personal storage in the settlement where their house is, but also access their storage shed from the house. Currently, there are 4 different options when it comes to storage chests, crafted through the Furnishing skill.
For the Hope Storage Chest, players will need to have at least 145 skill with Furnishing in order to craft this item and place it within a house. The tradeoff is likely worth it for players as it provides an additional 400 territory storage once it is placed inside a house. However, before players can craft this item, they'll need to acquire a schematic.
The Hope Storage Chest in New World is a highly sought-after Tier III furniture item that provides 400 Settlement Storage when placed in a player's home. The chest is especially rare because it can only be crafted by obtaining a Starmetal-Braced Storage Chest Schematic. This particular blueprint is an Uncommon loot drop that spawns randomly in supply chests, crates, or stockpiles. Due to the item's rarity in New World, players have been selling the Schematic for lucrative amounts of gold at Trading Posts.
Some players have been able to find the Starmetal-Braced Storage Chest Schematic for the Hope Storage Chest in lower-level zones like Monarch's Bluffs. However, a good idea would be to loot Tier II - III supply chests in leveled areas where the blueprint would likely be found. Such regions include Cutlass Keys, Brightwood, Ebonscale Reach, Weaver's Fen, or other territories to the north. As for wealthy adventurers with sufficient gold, it would be better to simply buy the Schematic from the player market.
How to Make The Hope Storage Chest in New World
Before you can craft a hope storage chest, you will need the crafting schematic for it. The schematic is named the "starmetal-braced storage chest" and is found randomly in tier two and three supply chests. However, there is a chance that the schematic you find will be a cooking recipe or another furniture schematic. Alternatively, you can search the trading post to see if any players are selling the schematic. You may need to check every settlement's trading post by clicking "showing order at" and selecting "all settlements". If there are no listings for the schematic, you may also find the item itself here.
While exploring the world of Aeternum, players will want to hunt down a crafting schematic for an item called the starmetal-braced storage chest. Unfortunately, there's no sure fire way to find this item, much of it relying on RNG luck. Players should concentrate on looting tier two and three supply chests from places like Cutlass Keys, Brightwood, Ebonscale Reach, Weaver's Fen, or most northern locations. Keep in mind that looting these chests doesn't guarantee the starmetal-braced storage chest schematic will drop as they contain other potential loot as well.
If you have large room for your various items in New World, you are able to upgrade your crafting skills easily. You can also choose to
Buy New World Coins
to look for the rare materials for your crafting. There are cheap prices about New World Coins on mmocs.com.