Type your order sheet number in the blank and click the button to inquire the transacting status.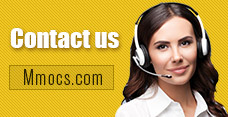 Why Choose Us
Lowest Price
We promise cheapest game currency for all games & platforms with timely update. There're also discounts on holidays.
Quick Transaction
We start transacting and dispatching your purchases once received your orders. No more than 30 mins process.
Safety Assurance
No hacked game currency or account. We promise 100% hand-farmed safe coins & credits with no banned precedent.
Refund Policy
Refund will be processed in 1-2 days, the specifically refund time is based on your payment company. We usually don't accept any request of refund after the order completed.
Notice
Using illegal Leveling or recharge service may cause you account banned!
New World Coins News & Guides
New World Gems Guide: How to Get More Gems For Improving Weapons in New World

Buy New World Gold
How to Level Up Weapons
Level Up Weapons Fast
New World Gems Guide
How to Get More Gems
2022-07-15 09:05:47
Many New World players are eager about gems in the game, because they can use gems to furnish their weaponry and enhance the ability of characters instead. It is usually not easy for players to get enough gems in the process of exploration. Here are some essential tips for you to learn how to get more gems in New World. You can use
New World Gold
to level up your axe quickly in order to farm the rarest gems in the game.

You Should Know What To Look For At First
Players farm gems through mining Ore Veins. These are displayed by the Resource Locations Icon on the map. Once you reach the marked area, search for a black stone close by and move toward it. If you found that it's an Ore Vein, a tip will seem showing the name of the ores. Prepare the Pickaxe and long-press "E" to mine the vein.
All mineral - whether it's Iron, Silver, Gold, Platinum, Starmetal, or Orichalcum- - gets an opportunity of dropping gems when mined. Carrying a superior Pickaxe expands the possibilities getting gems, as does preparing a Miner's Charm, so it's beneficial to move quality gear out of capacity.
You Should Improve Mining Level And Mining Luck
The first greatest component that influences one's chances of gems drop is the player's skill level. The second is Mining Luck, a reward that players can luckily improve in more than one way. If players expect to get any benefits from their Great Axe Build, they'll have to level up their skills of mining at the same time.
Upgrading the Mining Skill is the first and most significant stage for gems accumulating, because the more the player can explore mining hubs, the less time it will take to hoard a store of gems. You should know that not all nodes are made similarly. High-level mine hubs drop rare gems, so further developing the Mining skill is an outright absolute requirement to gain better gems sooner.
You Should Acquire Strength And Stonecutting In Time
Further developing a character's Strength attribute will be rewarded to mining, for instance, a 10% buff to mining speed as characters have reached 50 points of Strength. Characters who have adapt to use strength-scaling weapons will be easy to do well in mining.
Upgrading the Stonecutting skill is likewise helpful, because this skill is important to refine gems later. Apart from cutting gems, raw gems can't be slotted into gear, so if you can learn the Stonecutting skill early, you can use the gems as soon as possible.
You Can Go To Amrine Temple Early
There are some certain spots in New World that will reward players with benefits. Beginning at about level 23, the Amrine Temple Expedition is a superb method for getting gems. Regardless of whether playera need go through one day in the same area, several excursions to the Temple can pay off enormous.
The Temple Expedition is especially easy, making it an enticing choice for novice players, however even high level players can profit from a speedy excursion to the Temple when their gems begins to run short.
Players can adopt these ways to get more gems in New World. Or you can also
Buy New World Coins
to get rare gems from the market without spending extra time on exploration. In the same time, you can upgrade your weapons or armors quickly.