Type your order sheet number in the blank and click the button to inquire the transacting status.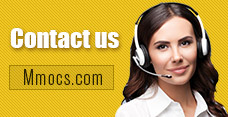 Why Choose Us
Lowest Price
We promise cheapest game currency for all games & platforms with timely update. There're also discounts on holidays.
Quick Transaction
We start transacting and dispatching your purchases once received your orders. No more than 30 mins process.
Safety Assurance
No hacked game currency or account. We promise 100% hand-farmed safe coins & credits with no banned precedent.
Refund Policy
Refund will be processed in 1-2 days, the specifically refund time is based on your payment company. We usually don't accept any request of refund after the order completed.
Notice
Using illegal Leveling or recharge service may cause you account banned!
PUBG Mobile UC News & Guides
PUBG Mobile Guide: How to Survive in the end of Matches in PUBG Mobile

Buy PUBG Mobile UC
PUBG Mobile Game Guide
How to Survive in the end of Matches in PUBG Mobil
PUBG Mobile Tips
2022-11-29 09:19:33
Many players first know the battle royale mode in the PUBG game, and they are fond of playing the matches in PUBG. As the release of PUBG Mobile, players are easily play matches on the mobile devices rather than PC devices. While, some players are not good at playing the battle royale mode in PUBG Mobile matches. If you want to become the last survivor of matches in PUBG Mobile, you should know some useful tips when you play matches. Players can use
Cheap PUBG Mobile UC
to unlock more cool skins for characters in PUBG Mobile shop.
Useful Tips for players to survive in the end of PUBG Matches
You need focus on the Mini-Map and take care of the surroundings
Battle royale players are always checking the in-game maps for updates on safe zones, nearby points of interest, etc, but PUBG Mobile takes its minimap one step further. It'll tell you what location you're in without needing to pause the action, sure, but it will also give you two valuable pieces of information you need to pay attention to.
The first is the location of the Safe Zone, also known as Where You Need To Be When Time Stops. If you're not in the Safe Zone, you're in big trouble. Second, when an opponent approaches you, the mini-map will show a tiny arrow pointing in the direction the sound of their footsteps came from. Use this information to prevent an opponent from getting the jump on you, instead sending them back to the start menu.
You can use the auto pickup feature
The mobile version's auto-pick-up feature is a good tool for players, which smartly collects weapons, ammo, attachments and healing items as you walk over them. It'll pick up ammo only for guns you're using, and it'll auto-equip attachments.
This system even auto-swaps lower-tier body armor, backpacks and helmets for higher-tier ones that you run near. All of this automation helps cut down on how much you need to manually organize your inventory, and if you don't like this process, you can completely disable it.
You need select the right places to drop
PUBG Mobile plots the path of the aircraft across the map, so you can see what you'll be flying over. It also tells you how many people are left on-board, so you've a general idea of the distribution across the map. Using this information you can pick your INFIL point, avoiding areas full of other players if you're a slow and steady player. Bigger towns attract more jumpers, so if you want to die, jump into a town - that's called a hot drop.
You can play on the edge of the safe circle before the matches end
Once you start to hit the late game, different strategies start to come into play. The one that should keep you alive is to play on the edge of the circle and to run in with it. Staying on the edge means that the area you need to be aware of shrinks a lot. You know that a big portion of what's behind you is totally safe, so you only need to be aware of what is in front of you. If you're in the middle then you have to keep eyes everywhere, which is not an easy task.
Players are all dreaming of becoming the last one who survive in the end of matches in PUBG Mobile. With the help of these useful tips, we believe that you will have better performance than before. In addition, if you are willing to unlock good cosmetics for characters or weapons, you can
Buy PUBG Mobile UC
to purchase them from the game shop and decorate your characters well in the process of matching.