Type your order sheet number in the blank and click the button to inquire the transacting status.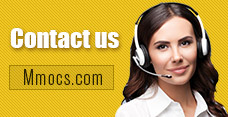 Why Choose Us
Lowest Price
We promise cheapest game currency for all games & platforms with timely update. There're also discounts on holidays.
Quick Transaction
We start transacting and dispatching your purchases once received your orders. No more than 30 mins process.
Safety Assurance
No hacked game currency or account. We promise 100% hand-farmed safe coins & credits with no banned precedent.
Refund Policy
Refund will be processed in 1-2 days, the specifically refund time is based on your payment company. We usually don't accept any request of refund after the order completed.
Notice
Using illegal Leveling or recharge service may cause you account banned!
Diablo 2 Resurrected Class Guide: How to Build the Assassin Class in D2R

Buy D2R Gold
Diablo 2 Resurrected Guide
Diablo 2 Resurrected Assassin Class
How to Build the Assassin Class in D2R
2022-12-01 09:25:24
As the update of Diablo 2 Resurrected, there are a lot of changes about the class and items in the game. Many players are willing to build a new class in the game. Are you interested in the Assassin class in D2R? We are going to tell you how to build the Assassin class in Diablo 2 Resurrected. Players can use
D2R Gold
to buy their desired materials or items, which help characters pull through difficult quests or boss fights.
The Assassin Class in Diablo 2 Resurrected
Dual wielding her iconic claws, the Assassin ambushes her enemies with deadly grace before quickly retreating to the shadows. As a master of elemental, psychic, and physical attacks both in melee and from afar, her versatility is unmatched.
The Assassin is a more technical class due to using martial arts that require you to use different types of skills. A easier way to play this class is by focusing on traps by planting multiple stationary sentries.
How to Build the Assassin Class in Diablo 2 Resurrected
The Assassin has two main build trees; the Trassassin, which focuses largely on traps and equipment, then the Martial Artist, which focuses on close-range hand-to-hand combat.
There are a few skills that transcend both of these, however. Putting one point into Tiger Strike is useful for taking down high-level enemies, and a few points into Burst of Speed and Claw Mastery helps you increase your Attack Rating regardless of what weapon you use.
Martial Arts Assassin Build
Martial Arts are divided into two subgroups: Charge-Up skills and Finishing Moves, which work in synergy with each other.
Charge-Up skills are adding extra effects, damage, and other bonuses with each Charge-Up, and then those bonuses are being unleashed either through an attack or through a Finishing Move, which itself also applies various bonuses.
Dragon Claw is the only Finishing Move that uses Claws (a unique weapon type for Assassins), while others use your feet (kicks). Adding up several Charge-Up before unleashing a Finishing Move can deal monstrous amounts of damage, and it is the main way to play as an Assassin.
Dragon Talon Assassin Build
The Dragon Talon Assassin build makes use of the fighter's close-range abilities and is a powerful single-target killer. This build uses a range of finishing moves like Dragon Talon which deal heavy damage and boosts attack strength. Abilities like Venom also add damage over time to your weapons for even more power. This is a great build for going head-to-head with powerful enemies.
Stats Allocation
When it comes to assigning stat points in Diablo 2 Resurrected, the Assassin is no different from any other classes. You need just enough points in strength and dexterity, usually around 27 points before all the buffs you receive from your equipment, to wield the best armour and weapons. Aside from that, every other point should go directly into vitality. Don't put any points into energy as you can quickly regenerate mana using potions.
Players can try to build the Assassin class according to our guidance, and you can experiment these builds in the training mode to check their strength. And if you need equip good gear for characters, you can
Buy Diablo 2 Resurrected Gold
to get suitable gear for enhancing characters' abilities in the game.