Type your order sheet number in the blank and click the button to inquire the transacting status.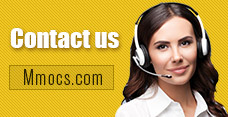 Why Choose Us
Lowest Price
We promise cheapest game currency for all games & platforms with timely update. There're also discounts on holidays.
Quick Transaction
We start transacting and dispatching your purchases once received your orders. No more than 30 mins process.
Safety Assurance
No hacked game currency or account. We promise 100% hand-farmed safe coins & credits with no banned precedent.
Refund Policy
Refund will be processed in 1-2 days, the specifically refund time is based on your payment company. We usually don't accept any request of refund after the order completed.
Notice
Using illegal Leveling or recharge service may cause you account banned!
Diablo 2 Resurrected How to Level Up Fast, Best Way to Rank Up in D2R

Diablo 2 Resurrected Gold
D2R How to Level Up Fast
D2R Best Way to Rank Up
Diablo 2 Resurrected Guide
2021-12-01 11:12:57
How do you level up your resurrected in Diablo 2? How do you rank up in Diablo 2 Resurrected? What is the max level in Diablo 2 Resurrected? If you want to find answer concerning these questions, then you are at the right place!
What is the max level in Diablo 2 Resurrected?
Well, the short and simple answer to this question is 99. The Max Level your Character will reach, or to put it, the Level Cap is 99 Levels in Diablo 2 Resurrected. To get to Level 99 you will need to get a total of 3,520,485,254 EXP points.
How to Level Up Fast in D2R?
Play online
In general, it's better to play online in order to level up fast, especially with a full party of four, and ideally with three other players who are higher level than you, but not that much higher. The way EXP rewards work means that the lowest level player gets the biggest share, but only if the enemy killed is no more than five levels higher than the player who kills it.
Avoid playing on Hell or Nightmare difficulty
Yes, the EXP rewards are better on higher difficulty levels, but there are also harsh EXP penalties for dying. So, unless you're already at such a high level that Normal difficulty isn't rewarding enough, it's not worth the risk of ramping up the challenge.
Where to level up?
Depending on your level, some areas will give you much higher experience. You need to head to these locations and kill all the enemies you encounter, then quit your game and create a new game. Repeat until you reach the recommended level.
You can keep the following stages in mind:
·From 1-15: clear Tristram repeatedly.
·From 15-24: clear Tal Rasha's Tombs in the canyon of magi.
·Level 24: complete Rite of Passage
·From 25 to 40: clear Chaos Sanctuary and Baal repeatedly.
·Level 40: complete Rite of Passage (nightmare difficulty).
·From 41-60: clear the Chaos Sanctuary and complete Baal on the nightmare difficulty.
·Level 60: complete the Rite of Passage on the hell difficulty. (If you have any trouble, you might want to have Diablo 2 Runes from the countess)
·From 61-99: you will repeatedly clear the Chaos Sanctuary and complete Baal on hell difficulty.
Level up fast in Diablo 2 Resurrected, you need a lot of
cheap D2R Gold
to purchase whatever you want to defeat enemies! Here at mmocs.com, there are many discount D2R Gold for sale with lowest price! Do not miss the chance!