Type your order sheet number in the blank and click the button to inquire the transacting status.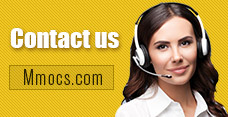 Why Choose Us
Lowest Price
We promise cheapest game currency for all games & platforms with timely update. There're also discounts on holidays.
Quick Transaction
We start transacting and dispatching your purchases once received your orders. No more than 30 mins process.
Safety Assurance
No hacked game currency or account. We promise 100% hand-farmed safe coins & credits with no banned precedent.
Refund Policy
Refund will be processed in 1-2 days, the specifically refund time is based on your payment company. We usually don't accept any request of refund after the order completed.
Notice
Using illegal Leveling or recharge service may cause you account banned!
New World Coins News & Guides
Due to the serious loss of players, Amazon will merge the New World game server

MMORPG
Buy New World Gold
New World Server Merges
New World Beginner Guide
2021-12-08 08:50:48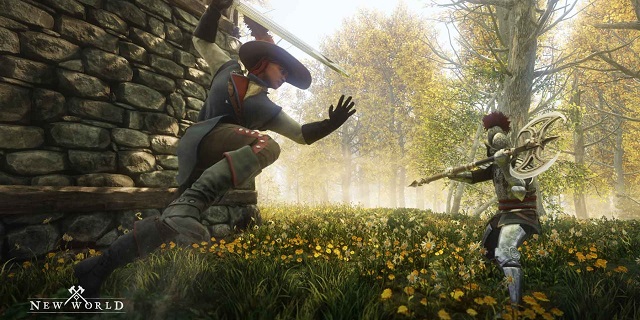 More than two months after the launch of Amazon's "New World", the number of simultaneous online users on Steam exceeded 130,000, but compared to the 900,000 simultaneous online users at its peak, the loss of players was serious. With the passage of time, the need for server consolidation in the "New World" has become stronger and stronger. In this regard,
Amazon officially stated that the first server merger of "New World" will be carried out on December 8.
As Amazon indicated earlier, the New World team is going to start merging servers, starting with Mardi and Brittia of the EU Central server cluster on December 8. Fans have been asking the devs to expedite the server merger process due to low-population issues, which is one of the biggest hurdles for any MMO.
"We will be merging Mardi into Brittia on December 8, 2021 8:30 PM," said a moderator post on the New World forum. From now until the merge, players in these worlds will not be able to transfer servers. They will see a banner at the bottom of their screen reminding them of this merge when they enter game."
The subsequent post went on to offer a list of FAQ about server mergers. A server becomes a candidate for merging if it is found to be performing at suboptimal levels in terms of engagement and/or population. It is then paired with another server based on factors like faction, gameplay style, time zones, and language in order to ensure that the merge occurs without too much upheaval for the players.
In a lengthy update on the official forum, community manager Luxendra explained that while there were plans to introduce mergers, "there are a few action items that need to be addressed" before the team can be "confident that merging worlds will be a net positive experience for our players".
"We need to test our technology. We had tested world merges in Closed Beta which caused a persistence issue that has since been resolved, and we continue to test merges with our team and non-public worlds," the post explained, adding that any changes will first be tested in The Public Test Realm from tomorrow (Monday) morning.
That's not all, either. Along with details of region and server transfers, as well as issues with Luck and the inability to declare war, the update also discussed representation and character design.
"Looking ahead we intend to continue adding more outfit variety both in cultural and narrative driven looks; some more grounded, historical and functional while others may feel more whimsical or supernatural in nature," New World's community manager explained in the post.
"Finding that balance is something we continue to experiment with for each outfit. Artistically we gravitate towards making a dramatic statement rather than risk being too safe in our designs. This approach may result in a few elements that feel outlandish to some but often will land us in a much more evocative and interesting visual space that we hope feels unique."
What's your opinion about the lost of players in New World gameplay? Share your answer here at Mmocs.com! And by the way, if you need to
buy New World Coins
, we mmocs.com is the best place for you to get the cheapest New World Gold!