Type your order sheet number in the blank and click the button to inquire the transacting status.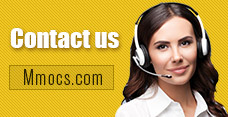 Why Choose Us
Lowest Price
We promise cheapest game currency for all games & platforms with timely update. There're also discounts on holidays.
Quick Transaction
We start transacting and dispatching your purchases once received your orders. No more than 30 mins process.
Safety Assurance
No hacked game currency or account. We promise 100% hand-farmed safe coins & credits with no banned precedent.
Refund Policy
Refund will be processed in 1-2 days, the specifically refund time is based on your payment company. We usually don't accept any request of refund after the order completed.
Notice
Using illegal Leveling or recharge service may cause you account banned!
Diablo 2 Resurrected Game Guide: Players Should Know Horadric Cube Recipe List in D2R

Buy D2R Gold
Diablo 2 Resurrected Guide
D2R Horadric Cube Recipe
How to Make Horadric Cube Recipe
2022-02-10 09:05:41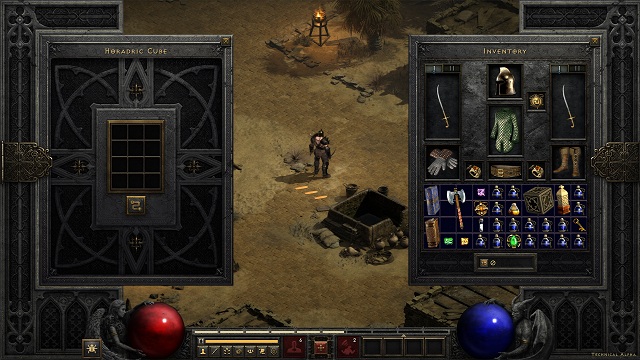 In Diablo 2 Resurrected, players can get the Horadric Cube from exploring quests. And they can use this item that mixes with other materials to build some useful items for characters. While, the Horadric Cube is not easy to get, and the process of collecting rare materials is also hard. They want to know some essential Horadric Cube Recipes to make their build easy. Players can also choose to buy
D2R Gold
to search for the good weapons or armor for their characters, they will have good effect on the exploration in the game.
What's the Horadric Cube in D2R?
The Horadric Cube is a unique item that allows players to upgrade gems and runes in Diablo 2 into better versions of themselves. For example, a player with enough Chipped Topaz can merge them all into a Perfect Topaz or can upgrade the lower tiers of runes into better ones. Since the Horadric Cube is unique, players can only carry one at a time. If a Cube ends up getting lost, players can nab a new one in level 3 of the Halls of the Dead in Act 2 or in Act 3, Quest 5.
How to Use the Horadric Cube in D2R?
The Horadric Cube can be found in Act 2 of the main story quest. This is after Andariel has been defeated and the player leaves the Rogue Encampment and travels East to Lut Gholein in search of the Dark Wanderer.
The Horadric Cube is found during The Horadric Staff quest in the Halls of the Dead. The item is heavily guarded and in the possession of a unique monster called Bloodwitch the Wild – so be ready for a fight.
The Horadric Cube is easy to use; players just have to drag and drop the items they wish to craft into the cube. After dropping enough of the correct items into the Cube, it will output the crafted item. Any item dragged and dropped into the Horadric Cube will be identified by Deckard Cain, the Horadric Scholar. if this process gets overwhelming, there are a few recipes that are generally considered the best in the game, so feel free to stick to those.
Horadric Cube Recipes List
Horadric Cube gem recipes
Chipped gems begin dropping in Act 1 Normal, moving all the way up to perfect gems as you progress through the game. The Horadric Cube can be used to upgrade gems. I'll use the Ruby as an example for the recipes below, but rest assured the same holds true for all gems, including skulls.
3 Chipped Ruby = 1 Flawed Ruby
3 Flawed Ruby = 1 Ruby
3 Ruby = 1 Flawless Ruby
3 Flawless Ruby = 1 Perfect Ruby
Jewelry
3 magic rings = 1 magic amulet
3 magic amulets = 1 magic ring
1 magic ring + 1 Perfect Emerald + 1 Antidote Potion = 1 Jade Ring
1 magic ring + 1 Perfect Ruby + 1 Exploding potion = 1 Garnet Ring
1 magic ring + 1 Perfect Sapphire + 1 Thawing Potion = 1 Cobalt Ring
1 magic ring + 1 Perfect Topaz + 1 Rejuvenation potion = 1 Coral Ring
6 perfect gems of each type + 1 magic amulet = 1 Prismatic Amulet
Potions
3 Health Potions + 3 Mana Potions + 1 chipped gem = 1 Rejuvenation Potion
3 Health Potions + 3 Mana Potions + 1 normal quality gem = 1 Full Rejuvenation Potion
3 Rejuvenation Potions = 1 Full Rejuvenation Potion
1 Health Potion + 1 Strangling Gas Potion = 1 Antidote Potion
Players can learn from these Horadric Cube Recipes to make their desired items in the game. And if you are lack of some materials for crafting, you can
Buy Diablo 2 Resurrected Gold
to gather them quickly. And you find cheap price about Diablo 2 Resurrected Gold on mmocs.com.