Type your order sheet number in the blank and click the button to inquire the transacting status.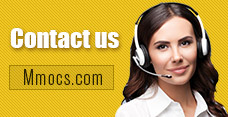 Why Choose Us
Lowest Price
We promise cheapest game currency for all games & platforms with timely update. There're also discounts on holidays.
Quick Transaction
We start transacting and dispatching your purchases once received your orders. No more than 30 mins process.
Safety Assurance
No hacked game currency or account. We promise 100% hand-farmed safe coins & credits with no banned precedent.
Refund Policy
Refund will be processed in 1-2 days, the specifically refund time is based on your payment company. We usually don't accept any request of refund after the order completed.
Notice
Using illegal Leveling or recharge service may cause you account banned!
Diablo 2 Resurrected Gold News & Guides
Diablo 2 Resurrected Best Gold Farming Spot: How to Make D2R Gold

Buy D2R Gold
Best Gold Farming Spot
How to Make D2R Gold
Diablo 2 Resurrected Gold
2021-10-27 08:51:22
Diablo 2 Resurrected Gold
is the most used items in D2R, allowing players to get almost D2R Items. So, to help players to get fastest and easiest D2 Resurrected Gold, we list some best gold farming spot!
How to Farm Gold in Diablo II Resurrected
Gold Mechanics Explained
In Diablo II Resurrected, gold is mostly obtained by defeating enemies and selling items. You can carry 10,000 gold per level, meaning that the maximum carriable amount of gold at level 99 is 3,490,000, a huge amount that very few players have carried at one time since the original game's release, given how difficult it is to get to level 99 in the first place.
Gold cannot be lost or stolen at any time while your character is alive, but you will lose it if killed. If you die, will lose a percentage of your carried and stashed gold which depends on your current level, but that never exceeds 20%. The remaining gold will fall to the ground in a pile.
Worldstone Keep a.k.a. Baal Run (Act 5)
Much like Mephisto or Diablo Runs, Baal Runs will always hand out great items to anyone who puts their back on killing bosses over and over again. Alternatively, players don't even need to go the full mile. The three levels of Worldstone Keep are filled with many rare monsters that proceeding to Baal's room might not even be necessary. Again, it's up to the players or the rewards if they want to keep going. Either way, it's a fun endgame activity to repeat ad infinitum.
Chaos Sanctuary
The Chaos Sanctuary is perhaps the most popular farming spot in Diablo 2. It has nice mob density, a good, long layout, and ends with Diablo himself. If you like capping your clears off with a boss kill, Chaos Sanctuary makes for one of the more fun, less repetitive zones. However, Chaos Sanctuary features more lightning and fire immune packs than most areas, so avoid it on fire or lightning builds.
Ancient Tunnels
The Ancient Tunnels provide a bit of a cramped layout, which some players will find frustrating. It's easy to get lost in the winding passages, but the Ancient Tunnels have an important benefit. There are few or no cold-immune monsters here, making Ancient Tunnels an excellent target for cold builds. Frozen Orb and Blizzard Sorceress are two of the most popular builds in Diablo 2, especially for new players. This will be a prime farming location for many first-timers.
Best Loot Farming in Act I
The Countess: This super unique drops between 1 and 3 Runes each time you defeat her. The level of the runes will depend on the difficulty, with Hell providing runes from El (lvl 1) to Lo (lvl 59). In addition to runes The Countess can also drop Keys of Terror, which are valuable items used to access Ubers that I'll cover later on this guide. The quickest way to complete the run is to use the waypoint to the Black Marsh. Once there, search for the Forgotten Tower and head inside. Keep going until you reach the 5th level and kill The Countess.
Or, you can use the secure store to get Cheap D2R Gold via mmocs.com, where you can get D2R currency with up to 30% off price!