Type your order sheet number in the blank and click the button to inquire the transacting status.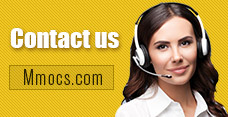 Why Choose Us
Lowest Price
We promise cheapest game currency for all games & platforms with timely update. There're also discounts on holidays.
Quick Transaction
We start transacting and dispatching your purchases once received your orders. No more than 30 mins process.
Safety Assurance
No hacked game currency or account. We promise 100% hand-farmed safe coins & credits with no banned precedent.
Refund Policy
Refund will be processed in 1-2 days, the specifically refund time is based on your payment company. We usually don't accept any request of refund after the order completed.
Notice
Using illegal Leveling or recharge service may cause you account banned!
Genshin Impact Accounts News & Guides
Genshin Impact Best Healer Tier List: Top Healers in Genshin Impact

Buy Genshin Impact Accounts
Genshin Impact Guide
Best Healer Tier List
Top Healers in Genshin Impact
2021-10-23 08:50:35
Who is the strongest healer in Genshin Impact? Who is a good healer in Genshin? Is Qiqi a better healer than Barbara? Is Barbara the best healer in Genshin Impact? Here are four major questions players want to find answer about the top healers of Genshin Impact. Here are the best healer tier list for you:
Noelle
S Tier
Rating: 4-star claymore-user
Element: Geo
Healing Scaled To: Defense
Healing Source: Skill
Noelle may be the best healer in Genshin Impact. Yes, it may indeed seem strange for a 4-star to place higher on the list than 5-star healers, but there is more than enough reason for Noelle's placement. For starters, this was a very close call; both Qiqi and Jean rank very close to Noelle in overall usefulness. However, Noelle reigns supreme in efficiency: her constellations are more easily accessible, her versatility is very high for a healer, and her healing itself is very comparable to the 5-star characters.
Bennett
Like Diona, Bennett is not necessarily the topmost healer around. However, the character does bring about more support potential than Diona. Bennett's Elemental Burst, Fantastic Voyage, can increase the player's attack in a certain range. Also, he can do the healing while simultaneously offering strong support. Learn about Bennett best build to make the most of his powers.
Xingqiu
Healing source: Skill/Burst (Rain blades)
Healing scaled to: Max HP
Element: Hydro
Rating: 4-star sword-user
Tier: C.
Xingqiu is not even considered a healer by many of the players in the community because of certain limitations he has. His healing capabilities are tied to Rain Blades, which is not a good sign from the get-go, as the Rain blades aren't unlocked until the first ascension. His healing is not even high stat-wise to compensate for the effort we put in; he's easily outperformed by a free healer, Barbara. Though if you want to use him, he's suited chiefly for single-player mode. Still, it will be a challenging task to master his capabilities, and you can quickly get a better healer.
Qiqi
Weapon: Sword
Element: Cryo
Other roles: Main DPS
Playing a somewhat quieter role than Jean, Qiqi is like a time bomb waiting to explode. She can heal - but only with large bursts of attack, ones that have a long cooldown effect and will leave the character in a vulnerable position.
Qiqi has to be geared up in purely offensive gear to be the most effective, even having a revive at the height of her abilities. She's a more extreme choice that can come in highly effective if timed right, putting more pressure on the player than the character.
Qiqi's lean towards Cryo damage can also create a slow chipping effect for the other side, clinging to a character will both passively heal in intervals and give off damage to enemies. Qiqi can be extremely effective, only needing a little more planning when compared to other characters.
If you want to get all of these top healers in your inventory, just buy cheap
Genshin Impact Accounts
at mmocs.com, cheap, safe, fast, 24/7!