Type your order sheet number in the blank and click the button to inquire the transacting status.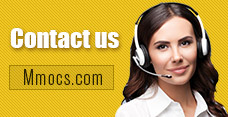 Why Choose Us
Lowest Price
We promise cheapest game currency for all games & platforms with timely update. There're also discounts on holidays.
Quick Transaction
We start transacting and dispatching your purchases once received your orders. No more than 30 mins process.
Safety Assurance
No hacked game currency or account. We promise 100% hand-farmed safe coins & credits with no banned precedent.
Refund Policy
Refund will be processed in 1-2 days, the specifically refund time is based on your payment company. We usually don't accept any request of refund after the order completed.
Notice
Using illegal Leveling or recharge service may cause you account banned!
Genshin Impact Accounts News & Guides
Genshin Impact 4.1 Version Guide: Best Builds for Neuvillette in 4.1 Version

Buy Genshin Impact Accounts
Genshin Impact 4.1 Version
Genshin Impact Best Builds for Neuvillette
2023-10-19 09:00:01
Many Genshin Impact fans are happy to find the release of Genshin Impact 4.1 version, they have access to experience new areas and quests in the latest version. What's more, there are also new characters added in the 4.1 version. Some players want to know how to build the Neuvillette in 4.1 version. Players can get
Cheap Genshin Impact Accounts
to finish new quests in the 4.1 version.
Neuvillette Character in Genshin Impact 4.1 Version
Neuvillette is a five-star Hydro DPS character relying on his special Charged Attack for most of his damage. His Skill and Ultimate can generate droplets that help him heal the HP lost during the Charged Attack. With the correct build, Neuvillette can easily be one of your strongest DPS characters.
Best Builds for Neuvillette in Genshin Impact 4.1 Version
Best Weapons for Neuvillette
As has been the standard case with most 5-star character releases, the best weapon for Neuvillette to employ in Genshin Impact is his signature 5-star weapon, a catalyst known as Tome of the Eternal Flow. This weapon has a decent base ATK (542 at level 90) but really stands out due to its CRIT DMG sub-stat (88.2% at level 90).
With such a high CRIT DMG, you can really focus on gathering stat points in CRIT Rate to reach the golden 2:1 DMG/Rate ratio. In addition to that, its weapon skill makes it even more powerful – and fitting for Neuvillette.
When equipped, Tome of the Eternal Flow will grant the user a 16% boost to HP. When the user's HP increases or decreases, their Charged Attack DMG in Genshin Impact will be increased by 14% for four seconds, an effect that can stack up to three times and can be triggered every 0.3 seconds.
The equipping character will also restore 8 Energy when they reach three stacks or when the third stack's duration refreshes, every 12 seconds. This makes it a spectacular piece of equipment that is tailor-made for Neuvillette and his needs in combat. It offers high offensive stats and works around Neuvillette's HP loss and his Charged Attack.
Best Artifacts for Neuvillette
For Neuvillette in Genshin Impact, the optimal artifact set is the 4-piece Marechaussee Hunter. This set enhances his charged attacks by increasing their damage by 15% and also boosts his Crit Rate by up to 36%, allowing players to focus on increasing his Crit DMG for higher damage output. However, if they don't have the ideal pieces for the Marechaussee Hunter set, players can consider using the 4-piece Heart of Depth or Wanderer's Troupe sets, as they provide beneficial stats as well. Combining multiple artifact sets is also an option, but the goal should be to equip him with 4 pieces of the Marechaussee Hunter set for optimal performance if players want to well invest into this character in the long run.
Best Team Comps for Neuvillette
Neuvillette Hypercarry
Main-DPS Neuvillette
Sub-DPS Fischl
Sub-DPS Kazuha
Support Zhongli
This Electro-Charged team that is centered around Neuvillette revolves around multiple supports to maximize his DMG output. Kazuha swirling around Fischl's Electro application is great for triggering Electro-Charged constantly.
Since casting Neuvillette's Charged Attack will leave him vulnerable to interruption, Zhongli will be able to give him all the resistance he needs to ensure successful casting.
If you are willing to build the best Neuvillette in Genshin Impact 4.1 version, you can experiment the guidance. And you can also
Buy Genshin Impact Accounts
to experience the new 4.1 version quickly.