Type your order sheet number in the blank and click the button to inquire the transacting status.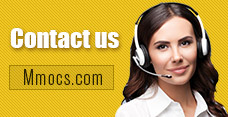 Why Choose Us
Lowest Price
We promise cheapest game currency for all games & platforms with timely update. There're also discounts on holidays.
Quick Transaction
We start transacting and dispatching your purchases once received your orders. No more than 30 mins process.
Safety Assurance
No hacked game currency or account. We promise 100% hand-farmed safe coins & credits with no banned precedent.
Refund Policy
Refund will be processed in 1-2 days, the specifically refund time is based on your payment company. We usually don't accept any request of refund after the order completed.
Notice
Using illegal Leveling or recharge service may cause you account banned!
Genshin Impact Accounts News & Guides
Genshin Impact Baizhu Guide: Best Weapons, Artifacts and Teams for Baizhu Build

Buy Genshin Impact Accounts
Genshin Impact Baizhu Guide
Genshin Impact 3.6 version
Baizhu Weapons and Artifacts
2023-05-05 09:09:21
In the latest Genshin Impact 3.6 version, players have access to experience new contents and characters in the game. One of the new characters is Baizhu, five-star Dendro character in the game. Many players have got this new character and want to know how to build him in the team. Players can get
Cheap Genshin Impact Accounts
to join in the adventure in new 3.6 version.
How to Build Baizhu Character in Genshin Impact 3.6 Version
Baizhu is primarily focused on healing and shielding, with his abilities based on HP. He also buffs team members' Dendro elemental reaction damage, making him the second Dendro healer after Yaoyao, and the first 5* Dendro healer and shielder. With his ability to scale entirely from HP, Baizhu is a valuable addition to many teams and is easy to build without having to focus on too many different stats.
Best Weapons for Baizhu Build
As a 5-Star character with his own banner, Baizhu has a signature weapon specifically designed to work with his kit. Baizhu's signature 5-Star catalyst is Jadefall's Splendor. This catalyst's secondary stat is HP% and can both restore Energy and boost the user's specific Elemental DMG after a Burst or newly created shield. As Baizhu's Burst makes his shield disappear and reform, this catalyst will allow users to stack its effects and make Baizhu a better Dendro enabler.
If players aren't able to pull for Jadefall's Splendor, there are a few other weapons that would work well for Baizhu in Genshin Impact. Everlasting Moonglow can boost HP% and bestows a healing bonus, although the Normal Attack boosts of its passive are useless for Baizhu. The other main option would have to be Prototype Amber, as it also boosts HP% and regenerates some Energy and HP after using a Burst. Low AR builds or players without these three weapons can use Thrilling Tales of Dragon Slayers, the best 3-Star weapon in Genshin Impact.
Best Artifacts for Baizhu Build
Four Pieces Ocean-Hued Clam
Ocean-Hued Clam is the best artifact choice for Baizhu, it provides a +15% healing bonus for the two-piece set. The four-piece bonus provides the following: When the character equipping this artifact set heals a character in the party, a Sea-Dyed Foam will appear for three seconds, accumulating the amount of HP recovered from healing (including overflow healing). At the end of the duration, the Sea-Dyed Foam explodes, dealing damage to nearby enemies based on 90% of the accumulated healing. Worth noting that only one Sea-Dyed Foam can be produced every 3.5 seconds. Each Sea-Dyed Foam can accumulate up to 30,000 HP (including overflow healing). There can be no more than one Sea-Dyed Foam active at any given time. This effect can still be triggered even when the character who is using this artifact set is not on the field.
Ocean-Hued Clam can be obtained from Slumbering Court, the domain of blessing found on Seirai Island in Inazuma.
Best Team for Baizhu in Genshin Impact 3.6 version
Baizhu goes well with Cyno and Kamisato Ayato due to his heals and shields. He's also a good all-rounder for Spread, Aggravate, Burgeon and Hyperbloom team comps as a comfort pick. Characters that react with Dendro are great with Baizhu. Especially if they focus on dealing damage through Dendro Reactions. Baizhu works amazing with Cyno who needs long Dendro infliction for Aggravate. Yelan is great for spreading Hydro allowing Hyperbloom and Electro-charge to happen. Nahida is for buffing the DMG of the whole team increasing elemental mastery of the team.
Good characters for this comp: Kamisato Ayato, Keqing, Raiden Shogun, Alhaitham, Tighnari, Yae Miko, Candace, Xingqiu, Nilou, Collei, Thoma, Kuki Shinobu.
If you want to build the best Baizhu for your team in Genshin Impact, you can follow the guidance and find good weapons or artifacts for him in the game. You can also
Buy Genshin Impact Accounts
to experience the new contents in 3.6 version.