Type your order sheet number in the blank and click the button to inquire the transacting status.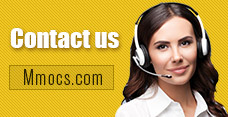 Why Choose Us
Lowest Price
We promise cheapest game currency for all games & platforms with timely update. There're also discounts on holidays.
Quick Transaction
We start transacting and dispatching your purchases once received your orders. No more than 30 mins process.
Safety Assurance
No hacked game currency or account. We promise 100% hand-farmed safe coins & credits with no banned precedent.
Refund Policy
Refund will be processed in 1-2 days, the specifically refund time is based on your payment company. We usually don't accept any request of refund after the order completed.
Notice
Using illegal Leveling or recharge service may cause you account banned!
Fallout 76 Bottle Caps News & Guides
Fallout 76 Material Guide: How to Farm High Radiation Fluid in Fallout 76

Buy Cheap FO76 Caps
Fallout 76 Crafting Material
How to Farm High Radiation Fluid in Fallout 76
Fallout 76 High Radiation Fluid
2023-05-09 09:03:02
There are different kinds of materials in Fallout 76. Some players who want to stabilize flux need High Radiation Fluid in the game. Do you want to know how to farm High Radiation Fluid in Fallout 76? You can read this article and learn from the guidance. Players can get
Cheap Fallout 76 Bottle Caps
and purchase useful items for characters in the game shop.
High Radiation Fluids are Consumable in Fallout 76 that will restore 50 HP upon being consumed but also lower one's Water stat by 3% and increases Rads by 15 points. However, using these fluids as a source of HP regeneration is not this resource's primary use for Vault Dwellers. Instead, players will need High Radiation Fluids to make Flux, a chemical reagent used in crafting a variety of items, such as specific ammunition types, jet packs, or the decontamination shower.
Different from most resources that can be found in the open world of Appalachia, procurement of High Radiation Fluids is tied to a certain world event, making them tricky to obtain.
How to Farm High Radiation Fluid in Fallout 76
To farm High Radiation Fluid, launch a nuke at a crowded area of the map to create a Blast Zone. Then, wear a protective suit — Power Armor or Hazmat — and clear that area. The "Glowing" creatures in this zone will drop High Radiation Fluid as well as Hardened and Glowing Mass.
For a better result, hop in and out of the private server to force-spawn enemies in the Blast Zone and collect even more radiated material. But note that this method won't work for public servers. In that case, there should be a friend logged in to the nuked server so that the character who launched it can hop in and out without losing progress.
You will find High Radiation Fluids in Blast Zones in Fallout 76. When you find these locations, you will need to search for dead creatures or kill glowing creatures. These can have High Radiation Fluids as a drop or loot.
Blast Zones occur where nuclear strikes land. The red circles can identify these on the map. You will want to quickly head to these areas and loot as much High Radiation Fluid as possible, as you may not see another nuclear strike for some time.
While you can choose where to launch a nuke, some locations are better than others. Therefore, we recommend targeting these areas when calling in a nuclear strike. Here are the best places to nuke in Fallout 76.
Whitespring Resort
Morgantown Airport
Fort Defiance
Fissure Site Prime
Harpers Ferry
Enemies that spawn in a nuke zone all have a chance to drop High Radiation Fluids and it is the only way to obtain the item unless you purchase it from another player. High Radiation Fluids can be used to make Stable Flux if you happen to have collected Flux inside the nuked area as well. Stable Flux is needed for items like mutation serums, ultracite ammo, power armor pieces, and more. Just make sure you don't get mutated in the process.
If players are looking for High Radiation Fluids in Fallout 76, you can follow the guidance and farm them quickly in the game. Players who want to obtain rare materials can
Buy Fallout 76 Bottle Caps
to purchase them from the market fast instead of searching.