Type your order sheet number in the blank and click the button to inquire the transacting status.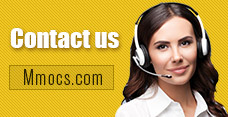 Why Choose Us
Lowest Price
We promise cheapest game currency for all games & platforms with timely update. There're also discounts on holidays.
Quick Transaction
We start transacting and dispatching your purchases once received your orders. No more than 30 mins process.
Safety Assurance
No hacked game currency or account. We promise 100% hand-farmed safe coins & credits with no banned precedent.
Refund Policy
Refund will be processed in 1-2 days, the specifically refund time is based on your payment company. We usually don't accept any request of refund after the order completed.
Notice
Using illegal Leveling or recharge service may cause you account banned!
Fallout 76 Bottle Caps News & Guides
Fallout 76 Copper Material Guide: How to Farm More Cooper in Fallout 76

Buy Cheap FO76 Caps
Fallout 76 Copper
How to Farm Copper in Fallout 76
Fallout 76 Copper Location
2023-04-08 09:12:35
When players play Fallout 76, they realize that they have to collect enough materials for crafting necessary items. Among various kinds of materials, Copper is definitely one of the most vital materials in Fallout 76. If you want to craft electronics, Cooper is the necessary. Do you want to know how to farm more Copper in Fallout 76, you can read this article for guidance. Players can use
Cheap Fallout 76 Bottle Caps
to upgrade the gears or weapons for characters in the game.
The Copper Material in Fallout 76
Copper in Fallout 76 is a key ingredient to almost every single electrical crafting item in the game. Anything you want that requires power or even just energy based items will require a hefty amount of copper. There are a couple different ways to acquire copper, as some items can be broken down into the component OR you can farm the actual ore (make sure to use Excavator Power Armor if you farm the ore, you get 4 times as much).
How to Farm More Copper in Fallout 76
Even though players will farm a lot of Copper, it'll be best to get the Excavator Power Armor first. This armor increases your inventory limit and means you can carry more Copper when mining, which immensely helps your Copper farming trip.
The Excavator Power Armor blueprints can be found in the Garrahan Mining Headquarters which is one of the rewards for doing the Miner Miracles sidequest. Alternatively, players can also ask for help to craft this armor from other players who already have the blueprint.
To get copper in Fallout 76, there are several ways that you can approach the problem. The first and likely easiest method is to scrap light bulbs. There are dozens of them strewn all across the map, and you'll always get a little bit of copper. Not much, but it's pretty reliable. Option number two are old fuses. You can scrap them and get some copper and glass. Again, old fuses are all over the place, and they're a decent source of copper.
Lastly, we have the copper deposits. These location can give you the largest amounts of copper; way more than light bulbs and fuses, to be sure. However, copper deposits are not as bountiful, so you kinda have to work harder to suss them out. We're gonna go more into that in a little bit. Anyway, once you come across a copper deposit, if you hover over it, the game will tell you that it's indeed a copper deposit. All that's left then is to mine it, and get your copper.
Remember that you can always track a crafting material that you need. This will basically highlight anything that contains the tracked material for you. That way, it becomes much easier to spot it; not to mention that some items might have what you're looking for, and you didn't know about.
Best Places to Farm More Copper in Fallout 76
If you want the best sources of Copper in Fallout 76, then you will be looking for Copper Veins and Copper Deposits. Veins and deposits are great because they reliably spawn in the same locations and on top of that, players can use the Excavation Power Armor to get themselves even more copper.
With that in mind, the absolute best copper mining spot in Fallout 76 is Soloman's Pond. When you quick travel here, you need to head north and you will find a good amount of Copper Veins and a Copper Deposit. Use the Excavation Power Armor to increase the number of copper you get from the Veins. Set up CAMP here and use the Mineral Extractor to farm copper passively using the deposit. Visit back often and you should have a large number of copper through the deposit and the veins.
If you are lack of Copper in Fallout 76, you can read this guidance and go to the best place to farm Cooper in the game. Then, you can craft useful items for characters or buildings. Players can also
Buy Fallout 76 Bottle Caps
to purchase rare resources for crafting in the game shop.