Type your order sheet number in the blank and click the button to inquire the transacting status.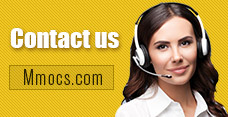 Why Choose Us
Lowest Price
We promise cheapest game currency for all games & platforms with timely update. There're also discounts on holidays.
Quick Transaction
We start transacting and dispatching your purchases once received your orders. No more than 30 mins process.
Safety Assurance
No hacked game currency or account. We promise 100% hand-farmed safe coins & credits with no banned precedent.
Refund Policy
Refund will be processed in 1-2 days, the specifically refund time is based on your payment company. We usually don't accept any request of refund after the order completed.
Notice
Using illegal Leveling or recharge service may cause you account banned!
Fallout 76 Bottle Caps News & Guides
Fallout 76 Crafting Material Guide: How to Gather Concrete Material in Fallout 76

Buy Cheap FO76 Caps
Fallout 76 Crafting Material
Fallout 76 Concrete Material
How to Get Concrete Material
2023-01-13 09:20:50
When playing Fallout 76, players are willing to gather various kinds of materials in the game. They can use these materials to craft their demanded items. In order to expand their base camp with platforms, players have to gather Concrete material in the game. Do you where to find Concrete in Fallout 76? You can read this article and know how to gather Concrete in Fallout 76. Players can get
Cheap Fallout 76 Bottle Caps
to seek for your desired items or gear for characters in the game.
What's the Concrete material in Fallout 76?
Concrete is a commonly used item in Fallout 76, which is composed of a mineral aggregate suspended in fluid and becomes highly durable once dried. It is available as bulk Concrete and smaller chunks, often sold by vendors. This makes acquiring it hassle-free and convenient, allowing players to craft infrastructure like power plants more quickly.
Additionally, scavenging provides an easy opportunity to receive smaller amounts of concrete scrap. Players can also obtain concrete from cement bags, blue garden gnomes, broken garden gnomes, red garden gnomes, and more for crafting components.
Where to Gather Concrete in Fallout 76
Best locations for players to find Concrete in Fallout 76
Abandoned Bog Town, Lewis and Sons Farming Supply, Monorail Elevator, Kanawha Country Cemetery – All of these locations have bags of concrete in different amounts, ranging from 3-15 of those. Go to these areas to look for a much higher chance of farming concrete quickly.
New River Gorge Bridge - East – A toxic barrel truck with lots of bags of concrete can be seen here. Just make sure to find the truck before you can actually get the items and eventually process it to become concrete.
Huntersville -There is a house on the south end of Huntersville. You'll find a red shed without door in the garden. Inside that shed you can find 6 garden gnomes and one more in the dirt in the same garden.
Monorail Elevator - Walk south from the Fast Travel point and use the elevator to your left. If you arrive at the top take the starway even higher. Here you'll find two piles of Bag of Cement. Make sure to grab the weight plates and dumbbell for some easy Lead Scraps, too.
How to Gather Concrete in Fallout 76
You can get Concrete in Fallout 76 as a Bag of Cement from Kanawha County Cemetery. This is the easiest method to obtain concrete in the game. Here are the steps you need to follow.
Go to the Kanawha County Cemetery, as shown on the map.
Get inside the cemetery from the large gate and go along the path until you find a Green barrel right side of the way.
Head to the right and keep in mind you might encounter enemies. Once turn right, you will see a small shack in the distance.
Go to the shack and go inside. You will find some Bags of Cement in there.
There are other locations, such as Summerville docks, where you will find Bags of Cement at the end of the path in front of the door of a store building. Big Bend Tunnel West also has some Bags of cement.
Players can travel around different places to gather enough Concrete in Fallout 76, and these materials can be used to craft useful items in the game. In addition, players can
Buy Fallout 76 Bottle Caps
to upgrade their weapons or gear in order to kill more enemies in the process of gathering.