Type your order sheet number in the blank and click the button to inquire the transacting status.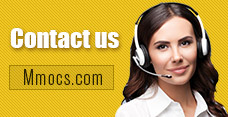 Why Choose Us
Lowest Price
We promise cheapest game currency for all games & platforms with timely update. There're also discounts on holidays.
Quick Transaction
We start transacting and dispatching your purchases once received your orders. No more than 30 mins process.
Safety Assurance
No hacked game currency or account. We promise 100% hand-farmed safe coins & credits with no banned precedent.
Refund Policy
Refund will be processed in 1-2 days, the specifically refund time is based on your payment company. We usually don't accept any request of refund after the order completed.
Notice
Using illegal Leveling or recharge service may cause you account banned!
Elden Ring Runes News & Guides
Elden Ring Ash of War Guide: How to Choose the Ash of War for Weapon in Elden Ring Patch 1.08

Buy Elden Ring Runes
Elden Ring Weapon
Elden Ring Patch 1.08
Elden Ring Ash of War Guide
2023-01-29 09:22:57
With the patch update of Elden Ring, there are some new changes introduced into the game. Many players expect to level up their characters and build the best weapons in Elden Ring, which helps them to pull through hard boss battle. Weapons equipped with suitable Ash of War will play an important role in the battle. Players are wondering how to choose the Ash of War for weapon in Elden Ring 1.08. You can read this article for guidance. Players can use
Cheap Elden Ring Runes
to improve the attribute of characters in order to explore more dangerous dungeons in the game.
Best Ash of War for Weapon in Elden Ring 1.08
Bloody Slash
While there are quite a few skills and Ashes of War that deal a lot more damage than Bloody Slash, not many of them come at such a low cost and high speed of use.
Aside from granting the Blood affinity to the weapon it is applied to, Bloody Slash is a powerful move that takes away a good chunk of the enemy's health. As far as early game Ashes of War go, this might just be the very best one. It can one-shot most of the mobs found along the way, as well as break the stance of many bosses with a single hit.
Giant Hunt
True to its name, Giant Hunt is a very effective tool for hitting giant enemies right where it hurts. The ability to stab directly upwards in a game where your movement is limited is not to be underestimated, especially when flying enemies can be the bane of melee players.
This, however, is not all it can do. The force of the upward thrust can launch just about any medium or smaller foe into the air, and large enemies such as the crucible knight will take hefty stagger damage. If you're wielding a greatsword or polearm, this can be used to put nimble enemies in their place. It can even make up for your lack of speed against bosses such as the Black Knife Assassin or even the fearsome Malenia.
Cragblade
Cragblade was ridiculously buffed in 1.07, the buff lasts longer and you get more Poise damage on it. It's basically putting your weapon in the ground covering it in rock and now you're a trading machine that's massively important in this patch where Poise damage and trading using Poise is vital, heavier armor sets and Poise based builds are actually really strong now.
Cragblade is basically made for that in fact the buff was so strong in 1.07, they walked it back a bit in the current patch of 1.08, no longer having as much Poise damage but still more than it used to and still undeniably a really useful tool. It is just really strong Ash of War that can go on bigger like colossal weapons too to really secure the trading options with a slower strikers. If for any reason you need Poise in your build, this should be something you should consider.
Storm Blade
Especially useful for strength-focused builds, the Storm Blade Ash of War is favored by players reliant on melee weapons precisely because it allows them to carry out devastating ranged attacks at a very low FP cost.
This Ash of War can be purchased from Knight Bernahl at the Warmaster's Shack. Alternatively, players can obtain the Storm Blade by killing and looting the Grave Warden at Limgrave's Murkwater Catacombs. It works on swords only, except for colossal weapons and twin blades.
Royal Knight's Resolve
Royal Knight's Resolve buffs up your weapon for a few seconds and the next strike will deal with more damage, this is how you deal the most damage in one hit in the game, this is how you get incredible effective hits with many weapons with many builds in PVE and PVP. It remains undeniably extremely useful Ash of War, even though it was made slightly worse in a patch a while back.
We have listed several good Ashes of War for weapons in Elden Ring, you can consider them according to the type of your weapon. And if you expect to level up your weapons quickly, you can
Buy Elden Ring Runes
to upgrade them with rare materials in the game. High level weapons will help you kill more enemies in battle.