Type your order sheet number in the blank and click the button to inquire the transacting status.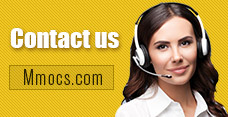 Why Choose Us
Lowest Price
We promise cheapest game currency for all games & platforms with timely update. There're also discounts on holidays.
Quick Transaction
We start transacting and dispatching your purchases once received your orders. No more than 30 mins process.
Safety Assurance
No hacked game currency or account. We promise 100% hand-farmed safe coins & credits with no banned precedent.
Refund Policy
Refund will be processed in 1-2 days, the specifically refund time is based on your payment company. We usually don't accept any request of refund after the order completed.
Notice
Using illegal Leveling or recharge service may cause you account banned!
Fallout 76 Bottle Caps News & Guides
Fallout 76 Weapon Guide: How to Obtain the Cold Shoulder Legendary Shotgun in Fallout 76

Buy Cheap FO76 Caps
Fallout 76 Weapon Guide
How to Obtain the Cold Shoulder Legendary Shotgun
Fallout 76 Shotgun Guide
2023-05-23 09:21:49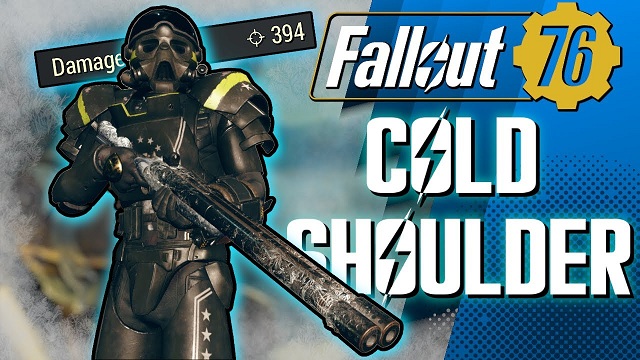 As players explore the large area for materials in Fallout 76, it is essential for them to get the suitable weapon in the game. Some players are eager to get the Cold Shoulder Legendary Shotgun in Fallout 76. Are you interested in this weapon? Do you want to know how to get it in the game? Players can use
Cheap Fallout 76 Bottle Caps
to collect rare crafting materials in the game.
How to Get the Cold Shoulder Legendary Shotgun in Fallout 76
Fallout 76 players can get the weapon by acquiring the Plan for Cold Shoulder and crafting it on a Weapons Workbench. To obtain the Plan, all you have to do is work your way through Season 12: Rip Daring and the Cryptid Hunt scoreboard to Rank 5, and you will automatically acquire the Weapon Plan. After you have obtained the Cold Shoulder Plan, below are the necessary materials in order to craft the double-barreled shotgun:
Steel x16
Screws x7
Wood x7
Adhesive x4
Oil x4
Gears x3
Legendary Modules x2
Once crafted, the shotgun comes rather barebones with Standard Long Barrel, Standard Receiver, Standard Sights, Stabilized Stock, and no Muzzle. But the projectile shoots out a cryo blast, dealing a flat 75 Cryo Damage, and can slow down enemies.
How to Craft the Cold Shoulder Shotgun in Fallout 76
After getting the Cold Shoulder plans, head to a Weapons Workbench and find it under the Machined Guns section. To craft this shotgun, players will need to have sufficient Adhesive, Gear, Oil, Screws, Steel, Wood, and Legendary Modules.
The Legendary shotgun can be crafted in four different levels: 15, 25, 35, and 45. But the higher levels do not change the Cryo damage; rather, they only increase the base DMG.
Now that you have the Cold Shoulder Shotgun, is it actually any good? We would say yes, the Cold Shoulder Shotgun is good. There are a couple of reasons for this. The Cold Shoulder Shotgun will add cryo damage to enemies, and it has a chance to freeze targets as well. On top of that, players will get 50%+ bonus damage against Cryptids.
The most important feature of the Cold Shoulder Shotgun is ammo capacity. This shotgun is a double-barrel shotgun, but it has quadruple ammo capacity. That means players can rapidly fire powerful shotgun shots against whoever is in front of them. Having that much ammo means opponents will die much faster than normal. All of this is not even considering the perks that go with this weapon. We definitely recommend that players get the Cold Shoulder Shotgun in Fallout 76.
The Best Mods For The Cold Shoulder in Fallout 76
Because the Cold Shoulder lacks accuracy and range, the best mods for this shotgun are the following:
Severe Receiver: With this mod, the Cold Shoulder earns superior damage both for regular and critical shots. But players who don't use VATS that often can also go with the Hardened Receiver.
Aligned Long Barrel: Because the Cold Shoulder's base range is short, it would benefit from the Aligned Long Barrel mod's extra reach. This attachment also improves the gun's recoil and hip-fire accuracy.
Aligned Stock: Similar to the long barrel, the Aligned Stock improves the Cold Shoulder's recoil and hip-fire accuracy.
Reflex Sight (Dot): With this sight, the Legendary shotgun becomes more accurate in sighted shots.
Players can follow the guidance to get the Cold Shoulder Shotgun and upgrade it fast in Fallout 76. And you can also
Buy Fallout 76 Bottle Caps
to unlock other good weapons for characters as well.