Type your order sheet number in the blank and click the button to inquire the transacting status.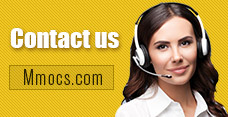 Why Choose Us
Lowest Price
We promise cheapest game currency for all games & platforms with timely update. There're also discounts on holidays.
Quick Transaction
We start transacting and dispatching your purchases once received your orders. No more than 30 mins process.
Safety Assurance
No hacked game currency or account. We promise 100% hand-farmed safe coins & credits with no banned precedent.
Refund Policy
Refund will be processed in 1-2 days, the specifically refund time is based on your payment company. We usually don't accept any request of refund after the order completed.
Notice
Using illegal Leveling or recharge service may cause you account banned!
Diablo Immortal Platinum News & Guides
Diablo Immortal Guide: How to Build the Best Demon Hunter in Season 12

Buy Diablo Immortal Gold
Buy Diablo Immortal Platinum
How to Build the Best Demon Hunter
Diablo Immortal Demon Hunter Class
2023-04-27 09:03:02
Demon Hunter is one of the most popular and powerful classes in Diablo Immortal. More players are interested in the Demon Hunter build in the game. If you want to build the best Demon Hunter in Diablo Immortal Season 12? You can read this article for guidance. Players can get
Cheap Diablo Immortal Platinum
to purchase good weapons or gears for characters.
The Demon Hunter Class in Diablo Immortal
The Demon Hunter is designed to strike from a distance, your playstyle should revolve around circling adversaries at range while employing your attacks to damage as many targets as possible. Try to clump foes and always search for paths through the demon hordes to avoid being bogged down in a group of adversaries, as Demon Hunters don't have a huge health pool.
How to Build the Best Demon Hunter in Diablo Immortal
To make the Demon Hunter's best Diablo Immortal builds, you need to focus on increasing your overall damage output wherever you can while giving your chosen skills any additional buffs by equipping legendary gear and gems.
Best Attributes for Demon Hunter
Strength
Fortitude
Vitality
Investing your attribute points into Strength gives you a flat damage buff of +0.3 and +1 to your total combat rating. Once your Strength stat is maxed out, allocate your points to Fortitude to indirectly increase your chance to inflict critical hits, giving you +0.1 armour penetration. This attribute also provides you with +0.1 armour, which reduces 20% of any damage taken. The rest of your points should go into Vitality to increase your overall health pool.
Best Demon Hunter skills in Diablo Immortal
As a Demon Hunter, your skills are all about damage. You'll have a range of abilities for your crossbow that you can use to deal with groups of enemies, ensuring that you never get overwhelmed while hunting through hell. These skills will change based on the gear that you equip, so be aware that some of the descriptions below may be slightly different to the default descriptions in your skill list.
Below, you can find the best skills for a Diablo Immortal Demon Hunter build:
Primary Skill: Crossbow Shot (unlocked at level 1)
Multishot (unlocked at level 1)
Rain of Vengeance (unlocked at level 3)
Impale (unlocked at level 41)
Vengeance (unlocked at level 50)
Best Gems for Demon Hunter Build
Demon Hunters, being ranged damage dealers, can prioritize damage boosts before survivability. Their main source of damage are their Primary Attacks, so slotting Legendary Gems that enhance these attacks will help them keep up in terms of damage, especially in PvE.
Berserker's Eye
Safe to use in PvE since you should always keep your distance from your targets, and you won't feel the increase in the damage you take. However, this is a no-no in PvP as other players can close in real quick and execute their combos.
Ca'arsen's Invigoration
Like what was mentioned above, Attack Speed boosts are great for Demon Hunters, especially while Vengeance is active. This Legendary Gem also grants Primary Attack damage bonus at Rank 3.
Howler's Call
This gem adds on-hit effects to your Primary Attacks. You can use Lightning Core as an early game placeholder, but as soon as you get your hands on a Howler's Call, use it instead as it can deal more damage with the same effect cooldown.
Best Legendary Items for Demon Hunter Build
Whilst you'll start out with common, magic and rare items, you'll eventually want to transition your primary items slots to Legendary items. These powerful pieces of equipment not only have higher stats, but also provide legendary powers to help enhance your existing skills. Plus, they can be socketed with Legendary gems too.
When assembling the best Demon Hunter Sharpshooter build, we'd opt for these Legendary items:
• Head – Vision of the Lost
• Shoulders – Hailstone Shoulders
• Chest – Heart of Vengeance
• Legs – Coff's Unrelenting Fury
• Main Hand Weapon – Flamespite
• Off Hand Weapon – The Hungerer
If players want to build the best Demon Hunter in Diablo Immortal, you can follow the guidance to experiment it. And you can also
Buy Diablo Immortal Platinum
to unlock good weapons or gems for building powerful characters in the game.