Type your order sheet number in the blank and click the button to inquire the transacting status.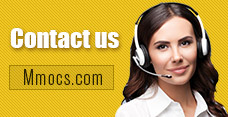 Why Choose Us
Lowest Price
We promise cheapest game currency for all games & platforms with timely update. There're also discounts on holidays.
Quick Transaction
We start transacting and dispatching your purchases once received your orders. No more than 30 mins process.
Safety Assurance
No hacked game currency or account. We promise 100% hand-farmed safe coins & credits with no banned precedent.
Refund Policy
Refund will be processed in 1-2 days, the specifically refund time is based on your payment company. We usually don't accept any request of refund after the order completed.
Notice
Using illegal Leveling or recharge service may cause you account banned!
Diablo Immortal Platinum News & Guides
Best Diablo Immortal Crusader Build Guide: The Crusader's Best Skills, Attributes, Gear and Gems

Buy Diablo Immortal Gold
Diablo Immortal Class
Best Diablo Immortal Crusader Build Guide
2022-06-22 08:50:56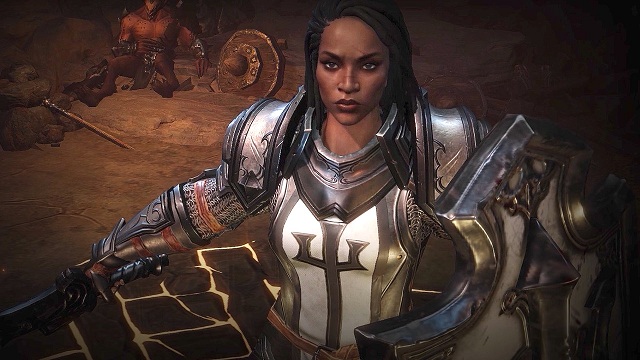 Crusaders can take on tank and support roles in Diablo, slaying demons on the front lines while using skills to empower themselves and their allies. If you want to survive the most dangerous situations in your battle with Diablo, you need to know how to craft the best Diablo Immortal Crusade. In this guide, we'll break down the best Diablo Immortal Crusader builds, including the attributes, skills, gear, and gems you should be using. If you need to upgrade your gaming gear with
Diablo Immortal Platinum
, please come to mmocs.com for consultation.

Best Diablo Immortal Crusader Build Skills
Primary skill:
Punish:
Penalty is available at level 1. With this ability, you can damage enemies and gain enhanced senses, increasing your chance to block by 30% for 2 seconds.
Core Skills:
Spinning Shield:
Unlocked at level 1
Fires a spinning shield at enemies, dealing damage to each enemy hit and pulling them towards you
Draw and Quarter:
Level 15 unlocked
Riding a Celestial Warhorse increases movement speed and attack power for 6 seconds, removes all movement impairing effects, and increases movement speed by 65%. Chains can bind and drag up to 8 enemies for extra damage and remove all movement barriers.
Holy Banner:
Level 38 unlocked
Placing a holy flag inspires nearby allies for 11.2 seconds and increases critical strike chance by 100%
Conjuration of Light:
Level 50 unlocked
Summons a beam of holy light that protects you and nearby allies from damage for 3 seconds
Best Diablo Immortal Crusader Build Properties
strength
tough
vitality
For Crusaders, you want to focus on building strength so your damage output is high. As your secondary stat, Tenacity provides armor penetration, thus increasing the damage dealt, while your tertiary stat - Vitality - increases your total health, which for the normally squabbling Crusader is necessary.
Best Diablo Immortal Crusader Build Equipment
Ten-Winged Conspiracy: Modified the Rotating Shield to revolve around the Crusader instead of returning.
In addition to looking for equipment with the attributes we listed above, we recommend the Ten-Winged Pavise, an off-hand Crusader class exclusive that modifies the Spinning Shield skill. This will make the Spinning Shield spin around your crusader instead of returning to you after throwing it.
Unfortunately, this can only be obtained by purchasing the Diablo Immortal Battle Pass. So you can't get it unless you're willing to spend the money. You can still make Diablo Immortal Crusader the best build out there, so don't worry too much about it.
Best Diablo Immortal Crusader forge Legendary Gems
Eternal Torment: Critical strikes inflict damage to the target over time, occurring every 20 seconds.
Lightning Core: Will recharge by making primary attacks and moves, and when it is full will release a Chain Lightning effect, dealing damage to the area.
Fangs of Zealot: Each time you deal damage to a specific target, the damage to the specific target is increased. Can be stacked up to 10 times.
All in all, Diablo Immortal is a fairly easy game, and if you're looking for the right gear, you can
buy Diablo Immortal Gold
to earn tons of XP early and level up quickly.