Type your order sheet number in the blank and click the button to inquire the transacting status.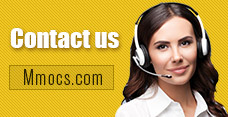 Why Choose Us
Lowest Price
We promise cheapest game currency for all games & platforms with timely update. There're also discounts on holidays.
Quick Transaction
We start transacting and dispatching your purchases once received your orders. No more than 30 mins process.
Safety Assurance
No hacked game currency or account. We promise 100% hand-farmed safe coins & credits with no banned precedent.
Refund Policy
Refund will be processed in 1-2 days, the specifically refund time is based on your payment company. We usually don't accept any request of refund after the order completed.
Notice
Using illegal Leveling or recharge service may cause you account banned!
Diablo Immortal Platinum News & Guides
Diablo Immortal Legendary Items Guide: How to Find and Farm Legendary Items

Buy Diablo Immortal Gold
Diablo Immortal Legendary Items Guide
How to Farm Legendary Items
Best Way to Find Legendary Items
2022-08-23 09:06:27
Players who have played Diablo Immortal will know the importance of Legendary items in the game. With the help of Legendary items, characters will get enhanced in various capacities and have more chances to pull through difficult challenges in the game. So, many players are wondering about how to farm legendary items in Diablo Immortal. Players can also use
Diablo Immortal Platinum
to get the suitable gear for characters in order to complete more quests easily.
What's legendary gear in Diablo Immortal?
Legendary gear are weapons and armour that come with unique modifiers that affect a specific ability for your character. In addition, they come with the highest gear score relative to other rarity pieces of gear you can equip. As such, you'll eventually want to deck yourself out with a full set of legendary gear in your helmet, shoulders, chest, legs, and weapons slots.
It's worth noting that you can't earn legendary gear for the left equipment slots on your character - that means the rings, gloves, waist, boots, and amulet slot aren't something you have to worry about.
How to Get Legendary Items in Diablo Immortal
Acquiring Legendary Gear is fairly straightforward, since there is a small chance for Legendary items to drop from any monster in the game. That means that whether you're strolling through a zone or battling a dungeon boss, you have a chance to earn a Legendary item. Higher combat rating monsters seem to have a higher chance to drop Legendaries, so you should find them more frequently as your progress through the game.
There is also a small chance to receive a Legendary item as a reward from Elder Rifts. You can increase the odds by using rare or legendary crests, but bare in mind that you can only get legendary crests by spending real money.
Defeat Orange Ancient Elites
Ancient Elites, otherwise known as Orange Elites, are 100% guaranteed to drop a Legendary item on the first encounter of the day, so it's always worth it to seek them out. Just make sure to get the first hit on them, otherwise another player might get the rewards.
Ancient Elites spawn randomly in all zones and can only be found in the overworld. These monsters are the rarest spawns in the game, so you may be spending a lot of time waiting for them to spawn. The most efficient way to get them to spawn seems to be clearing out one location over and over until you see one pop up.
Unlock Horadric Bestiary Pages
Another daily source of Legendary drops in Diablo Immortal is the Hordaic Bestiary Page. Each time you get 10 monstrous essences, make sure you return to a Bestiary. There's a chance of getting a legendary drop from here as well that is also rare.
Increase Hell Difficulty
Playing on the highest possible Hell Difficulty is beneficial for getting increased Legendary Drop in Diablo Immortal. The higher the Hell difficulty, the more difficult the game becomes but also increases the chance of dropping legendary gear.
Once you've gained access to Hell 2 through the Paragon system, you'll compete in World Events which are quite difficult to complete. For players with a lower level and weak gear, they can also get a chance to gain a legendary item simply by surviving the events.
Players should know that it is not easy to get the suitable legendary items for your characters. You have to spend a lot of time on quests and dungeon raids. If you want to get the right ones, you can
Buy Diablo Immortal Gold
to purchase them from the shop, which can save you a lot of time on questing in Diablo Immortal.