Type your order sheet number in the blank and click the button to inquire the transacting status.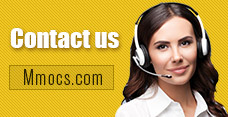 Why Choose Us
Lowest Price
We promise cheapest game currency for all games & platforms with timely update. There're also discounts on holidays.
Quick Transaction
We start transacting and dispatching your purchases once received your orders. No more than 30 mins process.
Safety Assurance
No hacked game currency or account. We promise 100% hand-farmed safe coins & credits with no banned precedent.
Refund Policy
Refund will be processed in 1-2 days, the specifically refund time is based on your payment company. We usually don't accept any request of refund after the order completed.
Notice
Using illegal Leveling or recharge service may cause you account banned!
Diablo Immortal Platinum News & Guides
Diablo Immortal Monk Build Guide: Best Skills, Gear, Gems, Attributes for Monk Build

Buy Diablo Immortal Gold
Diablo Immortal Class
Diablo Immortal Monk Build Guide
Diablo Immortal Monk Class
2022-09-20 09:07:24
Diablo Immortal is a fantastic game for Diablo Series' lovers when it is released on the internet. There are also new players joined into the world of Diablo. While, there are various characters for players to choose in the beginning. Some players especially love the Monk class, they want to build the best monk in the game. If you are also interested in the Monk class in Diablo Immortal, you can read this article for guidance. Players can use
Cheap Diablo Immortal Platinum
to select suitable gear for characters and upgrade their stats quickly in the game.
What's the Monk in Diablo Immortal?
The Monk is a master of the mystic arts and hand-to-hand combat. They have no need for huge axes, minions, and elemental magic. Instead, they trust in the power of their fists and their mastery over the spiritual forces that fuel their righteous quest.
This character class doesn't equip heavy armor and weapons, instead, they use a range of special tools to make their firsts more deadly. Some of these tools will remind you of Wolverine from X-Men, but really the Monk's combat style is based on punching moves used in karate, jujitsu, and taekwondo.
How to Build the Best Monk in Diablo Immortal
The Monk class focuses on melee combat attacks like the Barbarian and Crusader, utilising a combination of attacks to group enemies together and deliver powerful AoE (area of effect) attacks.
This build is all about enhancing your speed and pulling enemies together and dealing big damage to groups. The build relies on moving about the map quickly, and grouping enemies together. You'll use Fists of Thunder to do short ranges teleports to get around quickly, together with Seven-Sided Strike to dash. Mystic Strike and Cyclone Strike will pull together enemies and damage them too, whilst Exploding Palm will finish off any stragglers who are left standing.
Best Attributes for Monk Build
Strength
Fortitude
Vitality
For the Monk, you want to build strength as a primary attribute, but Fortitude is just as important to withstand damage and keep your party safe from harm, as you'll be in the middle of the fight more often than not.
Best Skills for Monk Build
You can use Fists of Thunder from level one, so make good use of it, adding Lightning Flux when you reach level 12. You can then add Cyclone Strike to your arsenal at level three to give you some variety in your attacks.
When you reach level eight, add Seven-Sided Strike. This will allow you to inflict major damage and crowd control at the same time. Then at level 15, you can start mixing it up with Mystic Strike as a secondary support move.
Once you hit level 24, Exploding Palm will become available and you can make this one of your primary attacks, hitting enemies with the above skills and finishing them off with a hot palm to the face.
Best Gear for Monk Build
When assembling the best Monk Exploding Palm build, we'd opt for these Legendary items:
Head – Crippling Insight
Shoulders – Discipline's Weight
Chest – Breath of Incense
Legs – Path of the Storm
Main Hand Weapon – Dragon's Indignation
Off Hand Weapon – Eye of the Storm
Best Gems for Monk Build
Everlasting Torment
Berserkers eye
Fervent Fang
For normal Diablo Immortal gems, prioritise tourmaline for damage, then sapphire and topaz. As for legendary gems, Everlasting Torment is a great option for damage over time effects, also increasing your combat rating, and critical hits inflict agony. Berserker's Eye increases damage dealt at the cost of damage taken, but pairs well with Inner Sanctuary. Fervent Fang is another solid pick, and it can be obtained from the battle pass – it provides increased damage against a target after a successful attack, with a maximum of ten stacks.
If players are willing to build the best Monk in Diablo Immortal, you can read this guidance and experiment the settings of monk. If you are lack of good gems or gear for monk, you can
Buy Diablo Immortal Gold
to purchase them from the shop, which will enhance the capacity of Monk in battle.