Type your order sheet number in the blank and click the button to inquire the transacting status.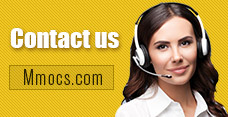 Why Choose Us
Lowest Price
We promise cheapest game currency for all games & platforms with timely update. There're also discounts on holidays.
Quick Transaction
We start transacting and dispatching your purchases once received your orders. No more than 30 mins process.
Safety Assurance
No hacked game currency or account. We promise 100% hand-farmed safe coins & credits with no banned precedent.
Refund Policy
Refund will be processed in 1-2 days, the specifically refund time is based on your payment company. We usually don't accept any request of refund after the order completed.
Notice
Using illegal Leveling or recharge service may cause you account banned!
Lost Ark Gold News & Guides
Lost Ark Stronghold Guide: How to Unlock and Upgrade Stronghold in Lost Ark

Buy Lost Ark Gold
Lost Ark Game Guide
Lost Ark Stronghold Guide
How to Unlock and Upgrade Stronghold
2022-08-18 09:12:24
Lost Ark is one of the most popular MMORPGs all over the world. And a lot of players spend their spare time exploring the world of Lost Ark. There are some complex features for players to figure out in Lost Ark. One of them is the Stronghold. If you want to level up your characters quickly, you had better figure out how to unlock Stronghold and upgrade it in the game. In order to complete more quests, you can buy
Cheap Lost Ark Gold
to get good weapons or gear for characters before raids start.
What's the Stronghold in Lost Ark?
A Stronghold is your own customizable private island instance that serves many useful functions for the growth of your account. Rewards from the Stronghold can range from crafting powerful battle items to boosting additional characters through the story. Over time, you are able to gain more functions and perks as you level up your Stronghold.
After completing the story quest Eadalin's Gift in front of Luterra Palace, you'll be able to navigate to your Stronghold with your newly acquired Sheet Music, Song of Hearth and Home.
The Importance of Stronghold in Lost Ark
For the most part, players will use their Stronghold to craft potions and items that'll aid later areas of the game. Players can also sell the items they craft in the Market to other players for Gold, but before a player can start selling, they'll need to have an efficient Stronghold set up. Lost Ark players can decorate their Stronghold however they want, but it's only cosmetic and doesn't affect gameplay.
How to Unlock the Stronghold in Lost Ark
Strongholds are unlocked relatively early in Lost Ark, before you start travelling around the world. After completing the story quest "To the Glorious Wall", you'll be taken to East Luterra. Few quests in that continent will then unlock the guide quest for Strongholds.
Once your personal Stronghold is unlocked, it will be available on all characters. The only requirement for new characters is to unlock sheet music during the quest "Legends and Fairytales". This allows the use of "Song of Hearth and Home", which can be cast outside of dungeons to teleport to the Stronghold.
How to Manage Your Stronghold in Lost Ark
Once you've unlocked your Stronghold, you'll be given a (brief) introduction to all its features. Lost Ark speeds through the tutorial at a breakneck pace, so there's a good chance you missed some of the content available on your island — most of which is hidden in the Management menu.
To access this content, click on the Management icon at the bottom of your screen. This will open a new hotbar at the top of your screen with the following options:
Lab
Workshop
Station
Manor
Training Camp
Knowledge
This is where you'll spend most of your time while at your Stronghold.
The Way to Upgrade your Stronghold in Lost Ark
Most of the stations in strongholds are unlocked by Labs. However, if some of the stations specifically mention Workshop or Manor, then try considering these stations first. These stations will be the ones responsible for unlocking the majority of options in your stronghold.
Most strongholds have a requirement of a certain level, so if you are unable to apply some upgrade, then try considering upgrading your stronghold first.
When you have unlock the Stronghold in Lost Ark, you will find that there will be a lot of things to learn in the game. And if you want to level up your characters quickly, you can
Buy Lost Ark Gold
to collect more good materials for upgrading crafting in Lost Ark.