Type your order sheet number in the blank and click the button to inquire the transacting status.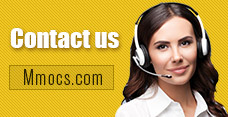 Why Choose Us
Lowest Price
We promise cheapest game currency for all games & platforms with timely update. There're also discounts on holidays.
Quick Transaction
We start transacting and dispatching your purchases once received your orders. No more than 30 mins process.
Safety Assurance
No hacked game currency or account. We promise 100% hand-farmed safe coins & credits with no banned precedent.
Refund Policy
Refund will be processed in 1-2 days, the specifically refund time is based on your payment company. We usually don't accept any request of refund after the order completed.
Notice
Using illegal Leveling or recharge service may cause you account banned!
Lost Ark Gold News & Guides
Lost Ark Character Build Guide: How to Build the Best Glaivier in Lost Ark

Buy Lost Ark Gold
Lost Ark Class Guide
Lost Ark Glaivier Build Guide
How to Build the Best Glaivier
2023-03-09 09:16:32
Players can choose from various kinds of classes and start their adventure in Lost Ark. Some players are willing to choose the Glaivier, an advanced Martial Artist class. In order to explore more quests in the game, they want to know how to build the best Glaivier in Lost Ark. You can read this article and learn from the guidance. Players can get
Cheap Lost Ark Gold
to purchase good gears for characters and level them up quickly in Lost Ark.
The Glaivier Class in Lost Ark
The Glaivier's Identity skill is the Flurry and Focus Stance swap, empowered by the Dual Meter Identity Gauge. If you've played Gunslinger or Deadeye, this stance switching mechanic will be instantly familiar. It functions much like those classes' weapon switching, cycling between the AoE-focused Flurry Stance and the single target-geared Focus Stance. You can create separate skill bars for Flurry and Focus, and will automatically swap between the two when you change stances.
The three bars of your Dual Meter slowly fill passively, and you will gain more as you hit enemies. Switching stances instantly consumes all of your Dual Meter, and provides a buff based on the number of full bars consumed. Switching to Flurry Stance temporarily increases attack speed, damage, and crit rate while switching to Focus stance increases damage, movement speed, and crit damage.
How to Build the Best Glaivier in Lost Ark
The best build for PvP and PvE will depend significantly on the Awakening Skill and Engravings you use. Similar to other classes in the game, the Glaivier has two Awakening Skills available for you to use after unlocking them:
Yeon-Style Spear Technique: Spear – Choose a location to fire your spear. After a short delay, the Glaivier will leap into the air and launch the spear towards the spot, causing an explosion that damages any enemies within the attack's radius.
Yeon-Style Spear Technique: Storming Red Dragon – Unleash rapid-hitting attacks that damage any enemies within the radius. At the end of the attack, the Glaivier will launch herself forward, damaging and knocking back enemies.
The Glaivier has two class-specific Engravings that the character may use:
Control: You are unable to switch to the Focus stance. However, your Flurry skills damage increases by 18/27/36%, depending on the Engraving level.
Pinnacle: Replace Dual Meter level three with engraving-exclusive bonuses that increase effectiveness depending on the Engraving level.
Swiftness is king with this Glaivier build, and takes priority over every other stat option. The reason why comes from the attacks you lose from sacrificing the focus skill tree, which means you'll have to wait for your Flurry abilities to come off cooldown in order to deal good damage. With high swiftness, you won't have to wait too long for this to happen, essentially boosting your DPS the higher it is. Always choose swiftness.
Focus skills are some of the Glaivier's most powerful, and the Pinnacle Class Engraving forces you to strategically switch between stances to stack buffs and deal tremendously high damage. Fighting this way takes more planning and effort, though, and Focus skills often tend to be slower as well. Flurry skills often rely on back attacks to deal the most damage, though these skills also usually inflict status effects or debuffs too.
We've opted for Pinnacle in this build. The range of attacks – and skills that don't require specific positioning – along with the powerful buffs make this Engraving too good to ignore. The Glaivier's buffs scale based on their specialization stat, or spec stat for short. While this is a stat you can usually ignore with other classes, you need to focus on boosting it with equipment and accessories.
If players want to build a new Glaivier class in Lost Ark, you can consider the guidance and try to build the best Glaivier in the game. And you can also change the direction of build according to your needs. Players can
Buy Lost Ark Gold
to search for good gears or items for characters in order to improve their abilities in the exploration.