Type your order sheet number in the blank and click the button to inquire the transacting status.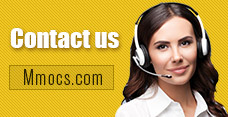 Why Choose Us
Lowest Price
We promise cheapest game currency for all games & platforms with timely update. There're also discounts on holidays.
Quick Transaction
We start transacting and dispatching your purchases once received your orders. No more than 30 mins process.
Safety Assurance
No hacked game currency or account. We promise 100% hand-farmed safe coins & credits with no banned precedent.
Refund Policy
Refund will be processed in 1-2 days, the specifically refund time is based on your payment company. We usually don't accept any request of refund after the order completed.
Notice
Using illegal Leveling or recharge service may cause you account banned!
Lost Ark Gold News & Guides
Lost Ark Class Guide: How to Build the Best Deathblade in Lost Ark

Buy Lost Ark Gold
Lost Ark Class Guide
Lost Ark Deathblade Class Guide
How to Build the Best Deathblade
2023-03-30 09:14:54
In the world of Lost Ark, there are many different kinds of classes for players to choose. After deep exploration, some players are willing to choose new classes which is different from the former characters. The Deathblade class is an advanced Assassin class, which attracts more players' attention in Lost Ark. They want to know how to build the best Deathblade in the game. Players can use
Cheap Lost Ark Gold
to buy rare materials for crafting high level weapons in Lost Ark.
How to Build the Best Deathblade in Lost Ark
Select the Right Skills
To make the Deathblade her strongest in PVE, she'll need the best skills accessible to her. Many of these pack quite a punch, allowing her to deal massive damage. When the tripods are added in, this can increase exponentially. In addition, they'll need to pick the Awakening Skill Flash Blink, which allows the Deathblade to dash 12 meters toward a target, slashing all foes in her path along the way. Foes struck will take immediate damage but will also be launched through the air to take additional damage.
It's important to note that most of her skills do the best damage from behind, so it is critical for players to try to stay behind enemies as much as possible.
Equip the Engravings
Since one of the Deathblade's Engravings is far from great in the western version of Lost Ark, most Deathblades will gravitate towards using Remaining Energy—an Engraving that provides multiple buffs for activating Deathblade Arts. Fortunately, this build is quite strong once you have the right gear.
Remaining Energy builds focus on maximizing the Engraving's uptime by gaining and spending Death Orb energy frequently. You build up your Death Orb meter, activate Deathblade Arts, then proceed to annihilate everything that stands in your way. When one of your orbs is about to expire, unleash a devastating attack that will instantly kill all but the toughest foes, allowing you to repeat the cycle. It's fast, deals great damage, and has some of the most stylish abilities in Lost Ark.
Surge allows you to use Deathblade Surge even if all of your orbs are not filled up. When you enter Deathblade Arts, you can build up the power of your surge attack by using your normal skills. What this means is that whenever you use your normal skills and attack enemies while in Deathblade Arts mode, you will enhance your Surge attack. The enhancement stacks every 0.4 seconds and has 20 total stacks.
Stats for Deathblade Build in Lost Ark
The focus for stats for the Deathblade build should be on Specialization as the primary and Critical as the secondary. Specialization allows for the faster buildup of the Demon Orb meter and boosts the effects of the Remaining Energy engraving.
Critical is essential as it will boost the damage dealt by the backstab. As the Deathblade's base damage isn't very high, to begin with, this stat will prove to be essential. Players should aim for 1400 Specialization and 1000 Critical. All other stats are negligible to this particular build. Players can add to them as they wish or leave them at 0.
In order to build the best Deathblade in Lost Ark, players can follow the guidance and adjust several settings according to your demand in raids. In addition, players can
Buy Lost Ark Gold
to upgrade your weapon levels and improve the capacities of characters in the game.