Type your order sheet number in the blank and click the button to inquire the transacting status.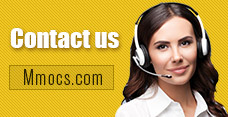 Why Choose Us
Lowest Price
We promise cheapest game currency for all games & platforms with timely update. There're also discounts on holidays.
Quick Transaction
We start transacting and dispatching your purchases once received your orders. No more than 30 mins process.
Safety Assurance
No hacked game currency or account. We promise 100% hand-farmed safe coins & credits with no banned precedent.
Refund Policy
Refund will be processed in 1-2 days, the specifically refund time is based on your payment company. We usually don't accept any request of refund after the order completed.
Notice
Using illegal Leveling or recharge service may cause you account banned!
Destiny 2: The List of Best Grenade Launchers in Destiny 2 Lightfall Expansion

Cheap Destiny 2 Silver
Destiny 2 Lightfall Expansion
Destiny 2 Grenade Launchers
Best Grenade Launchers in Destiny 2
2023-03-28 09:12:51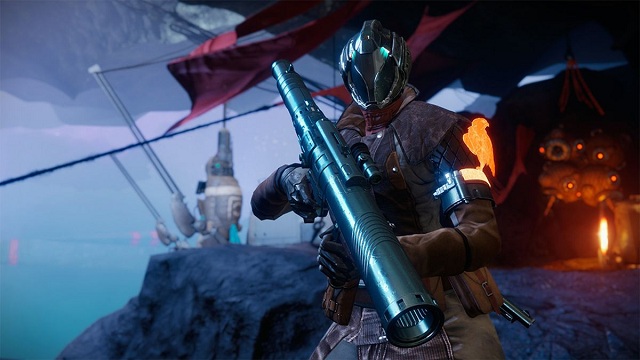 When players play Destiny 2, they are willing to equip the powerful weapons that help them defeat more enemies in the game. Grenade Launchers are one of the most powerful weapons in Destiny 2. Do you want to know the list of best Grenade Launchers in Destiny ? Here is the list in this article. Players can get
Cheap D2 Silver
to purchase powerful weapons and items, which help them complete more quests.
The List of Best Grenade Launchers in Destiny 2 Lightfall Expansion
Lingering Dread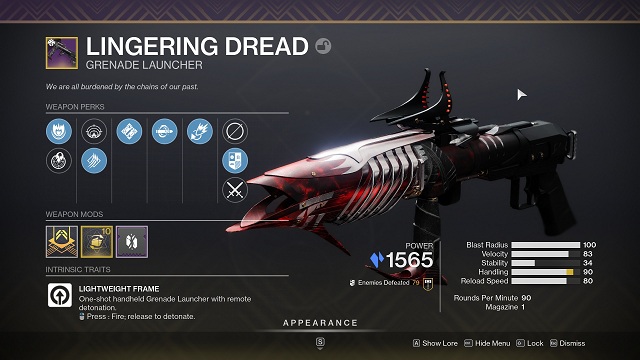 Lingering Dread is the first Stasis Breech-Loaded Grenade Launcher to release in Destiny 2. This weapon has the noteworthy perks you'd expect from a utility weapon, including Blinding Grenades and Auto-Loading Holster. If you're looking for an alternative to Pardon Our Dust, this is it.
For added utility, this weapon can get Steady Hands instead of Auto-Loading Holster, allowing you to instantly swap between weapons shortly after a kill. That can be quite strong in PvP if you have another means of reloading this weapon passively. Column two is disappointing for a weapon like this. Chill Clip sounds fantastic on paper, but most forget that Chill Clip only procs on direct hits. In PvP, a direct hit is a one-tap, making the usefulness of this perk incredibly situational. PvE sees better use of Chill Clip, but this perk is far stronger on a Fusion Rifle. Use Demolitionist or Danger Zone instead.
Explosive Personality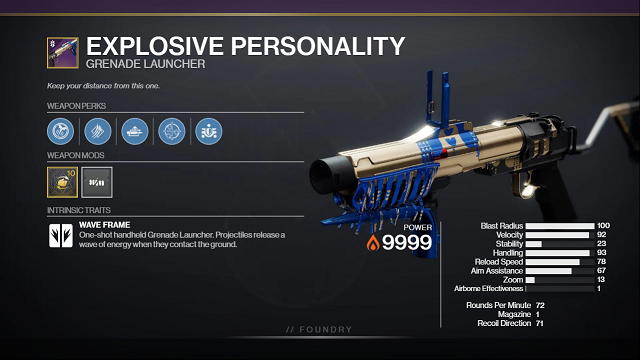 Wave frame grenade launchers are a lot of fun as they hold a ton of ad-clear potential. Although Forbearance is still king when it comes to Wave frames, Explosive Personality is another brilliant option from the Season of the Risen weapon pool for players looking to add a bit more damage to any Solar 3.0 builds that specialize in ad-clear.
The good thing about this grenade launcher is that it can be crafted, once enough patterns have been unlocked, and it opens up the possibility of unlocking Enhanced perks. Auto-Loading Holster is a must-have, and for the second perk, players can pick ones like Golden Tricorn, Frenzy, or Disruption Break.
Salvager's Salvo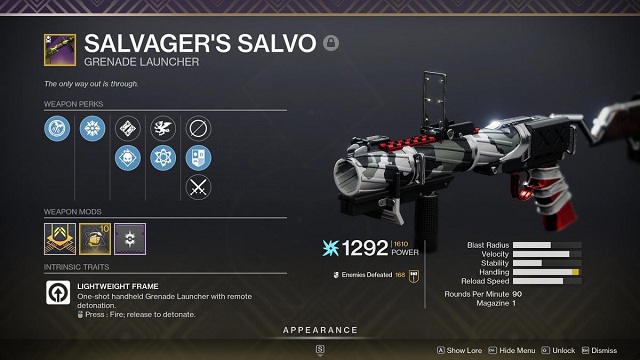 This handheld grenade launcher allows you to fire single shots that remotely detonate after releasing the trigger. This works incredibly well with the high velocity, handling, and reload stats, which allow you to quickly switch between weapons and accurately layup a finishing grenade shell. The accuracy and efficiency alone are incredibly useful, but it's the perk pool that elevates this new grenade launcher to the best of the bunch.
Thanks to the Spike Grenade perk, any direct hits cause increased damage. This works seamlessly with the Ambitious Assassin perk, which continues to expand your magazine upon successful kills. And depending on how you want to play, rolling either Vorpal Weapon or Chain Reaction makes this an excellent option for both PvE and PvP.
Witherhoard

The king of grenade launchers, Witherhoard has been a standby ever since it was introduced in Season of Arrivals. It's one of the few weapons in Destiny 2 that causes damage over time, allowing you to tag a target with it then switch to another weapon and continue firing. It's not only one of the best special grenade launchers, it's one of the best Exotic weapons in the game.
Forbearance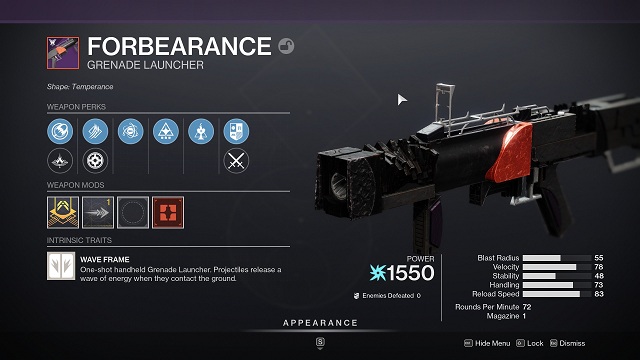 Forbearance is an Arc Damage-dealing Grenade Launcher that can be crafted and uses special ammo. It first appeared back in Season 16 and is part of the Vow of the Disciple Raid Gear Set. Although it has a relatively large blast radius, the reload time is really long. Forbearance is an excellent choice if you're looking for a grenade launcher that deals quite a bit of damage and has a relatively high blast radius.
We list these Grenade Launchers in this list. While, some players may not find their favorite ones. In the latest Destiny 2 Lightfall Expansion, players can equip one Grenade Launcher to defeat more enemies and complete quests. Players can
Buy Destiny 2 Silver
to upgrade their weapon levels faster than others in the game.