Type your order sheet number in the blank and click the button to inquire the transacting status.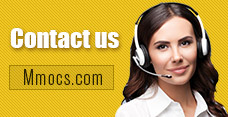 Why Choose Us
Lowest Price
We promise cheapest game currency for all games & platforms with timely update. There're also discounts on holidays.
Quick Transaction
We start transacting and dispatching your purchases once received your orders. No more than 30 mins process.
Safety Assurance
No hacked game currency or account. We promise 100% hand-farmed safe coins & credits with no banned precedent.
Refund Policy
Refund will be processed in 1-2 days, the specifically refund time is based on your payment company. We usually don't accept any request of refund after the order completed.
Notice
Using illegal Leveling or recharge service may cause you account banned!
Destiny 2 Prophecy Guide: How to Solve Cube Encounter in Destiny 2

Cheap Destiny 2 Silver
Destiny 2 Deep Dive
Destiny 2 Prophecy Guide
How to Solve Cube Encounter in Destiny 2
2023-08-22 09:00:44
Many players are willing to complete different kinds of quests and earn good items drops or XP in Destiny 2. When it comes to Prophecy in Destiny 2, they want to know how to solve cube encounter in the game. If you are also interested in this quest, you can read this article and learn from the guidance. Players can use
Cheap D2 Silver
to get powerful gears for characters in the game shop.
Destiny 2 Prophecy Dungeon
While most Dungeons in Destiny 2 offer a new Exotic weapon with each release, Prophecy has none. So don't worry if you're wondering why one isn't dropping - it doesn't exist!
Instead, Prophecy offers some reprised, random-rolled Trials of the Nine weapons and armor from Year 1 of Destiny 2 as well as a whole separate armor set called Moonfang-X7. This Jade Rabbit and Gundam-inspired armor is the real jewel of the Dungeon and what makes it worth grinding on those weeks when it's the featured Dungeon as it's only available to drop from the Kell Echo final boss.
How to Complete the Cube Encounter in Destiny 2
Before beginning this encounter, players should make sure that they have the right weapons for the job. Bring any weapon that is good with add (additional enemies) clear. Having something with range like a Linear Fusion Rifle is very helpful in this encounter. Jotunn is a great weapon to use here as well since it has excellent range.
The goal of this encounter is to find the spot in the room where the Toland ball is. It will be located on either one of the four walls or at the top of the cube in the middle of the room. Pay attention to what pillar of energy is below the Toland ball. If it is dark, then players will need to gather Dark Motes from Taken Knights as they spawn. If it is light, then players will need to gather Light Motes instead. Just like before, make sure to pay attention to the visual effect in the corners of the screen when standing in well-lit or shadowed areas of the arena. White means that Light Motes will drop from a Taken Knight, and black will cause Dark Motes to drop.
Once you have rallied up, you will stand on the plate in front of you where Toland is hovering to start the encounter. Each side of the room has a plate on it, and Toland will be hovering beside one. Beneath each plate, there is a pillar of energy. You need to cleanse the pillar that Toland is hovering by.
Once you have done this, head to the middle plate to be lifted up and rotated to progress the encounter. To finish the encounter, you need to cleanse the side that Toland is by six times to finish the encounter. Cleansing a side lights up the side that the plate was opposite from.
There is a chance that sometimes Toland will appear on the ceiling plate. If this happens, you need to rotate the room twice, once to put Toland on a wall and again to progress the encounter. Eventually, two Centurion Echos will spawn. Don't worry; these guys are pushovers. Kill these two centurions to finish the encounter.
This encounter seems complex, but it is really simple; it is just the same mechanic over and over. Look for Toland, cleanse the energy pillar beneath Toland, go to the middle plate, float up, and repeat.
Although the process of completing the Cube Encounter in Destiny 2 is not easy, you can solve it by repeating questing. And you can
Buy Destiny 2 Silver
to upgrade your weapons in time and defeat more enemies in battle.