Type your order sheet number in the blank and click the button to inquire the transacting status.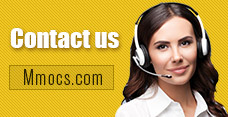 Why Choose Us
Lowest Price
We promise cheapest game currency for all games & platforms with timely update. There're also discounts on holidays.
Quick Transaction
We start transacting and dispatching your purchases once received your orders. No more than 30 mins process.
Safety Assurance
No hacked game currency or account. We promise 100% hand-farmed safe coins & credits with no banned precedent.
Refund Policy
Refund will be processed in 1-2 days, the specifically refund time is based on your payment company. We usually don't accept any request of refund after the order completed.
Notice
Using illegal Leveling or recharge service may cause you account banned!
Lost Ark Gold News & Guides
Lost Ark Leveling Guide: Best Leveling Spots for Players in Lost Ark

Buy Lost Ark Gold
Lost Ark Leveling Guide
Best Leveling Spots in Lost Ark
How to Level Up Fast in Lost Ark
2022-12-29 09:30:05
In the world of Lost Ark, a lot of players are looking for ways to level up their characters or skills quickly, they aims to the new dungeon raids and end-game contents. Players who has reached high levels will have more chances to get good rewards includes weapons, gear, armor, and potions. And we are going to list some leveling spots for players in this article. Players can get
Cheap Lost Ark Gold
to upgrade your skills or weapons in order to kill more enemies in battle.
Best Leveling Spots for Players in Lost Ark
Parna Forest
Regardless of a player's Class in Lost Ark, finding the ideal mid-level farming zone can help them level up much faster than usual in order to reach stat growth much closer to the game's endgame spots. In this regard, Parna Forest is quite a decent area to be in due to its multitude of offerings. Located on the top part of the central region of the archipelago, Parna Forest has quite a variety of offerings and a straightforward exploration loop.
Aside from the usual rabbits, there are also quite a lot of creatures players can find for the occasional farming. Their mid-to-high-level nature makes them much tougher compared to usual monsters, but players may find them easier to deal with once players have done enough leveling at Eternity Island.
Prisma Valley
Prisma valley is another very attractive spot for leveling. Just open its map you will find on the west side of Prisma Valley is Triport with Bamboo Temple reach there and then walk down from there you will find the area full of rabbits to hunt.
here will be creatures who will fight each other and you should either kill them or avoid them by walking fast because they will try to kill you so it is better to keep your distance from them and hunt the rabbits. Prisma Valley is located in a very beautiful area.
Slime Island
The quickest route to Slime Island is via a short sail west from Arid Path in Arthetine. However, you need to know that Slime Island is an always-on PvP zone, so by going there, you're putting yourself at risk of being killed by other players. And there are loads of slime mobs on the island, so you'll need to bring your fighting boots too. However, the trade-off is an awful lot of foraging nodes, including a lot around the entrance where you arrive.
How to Level Up Fast in Lost Ark
To level up quickly in Lost Ark always prioritize completing main story quests. As you progress through the game, explore new areas and level up your character, major story beats will unlock naturally. You'll want to go and complete these as soon as they're available, as they provide a decent chunk of experience.
If you're trying to hit max level as fast as you can in Lost Ark, so you can start working on some of the late game activities present in the game as fast as possible, you'll want to level with efficiency in mind. Lost Ark is filled with quests that you can spend all day completing, but doing so (while fun) can slow down your progress considerably.
If players want to level up your characters fast in Lost Ark, you can try to select these areas in the game. In the process of leveling, you can also complete the related quests for rewards or XP. In addition, players can
Buy Lost Ark Gold
to accelerate the process of leveling, which helps you achieve the goals earlier than before.