Type your order sheet number in the blank and click the button to inquire the transacting status.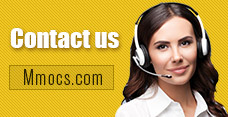 Why Choose Us
Lowest Price
We promise cheapest game currency for all games & platforms with timely update. There're also discounts on holidays.
Quick Transaction
We start transacting and dispatching your purchases once received your orders. No more than 30 mins process.
Safety Assurance
No hacked game currency or account. We promise 100% hand-farmed safe coins & credits with no banned precedent.
Refund Policy
Refund will be processed in 1-2 days, the specifically refund time is based on your payment company. We usually don't accept any request of refund after the order completed.
Notice
Using illegal Leveling or recharge service may cause you account banned!
Fortinte V-Bucks Top Up News & Guides
Fortnite Seasonal Quest Guide: Where to Find Sky Jellies in Fortnite Chapter 4 Season 1

Buy Fortnite V-Bucks
Fortnite Chapter 4 Season 1
Fortnite Sky Jelly
Where to Find Sky Jellies in Fortnite
2023-01-03 09:06:39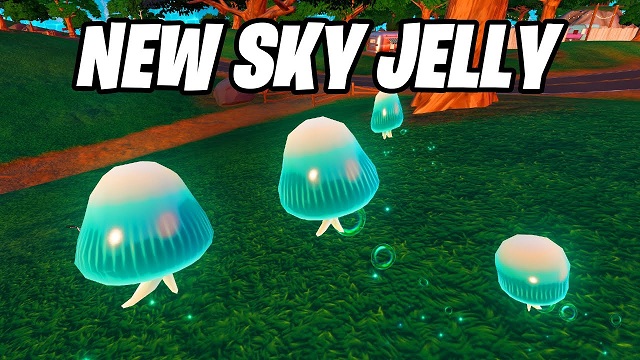 Players knew that there were some creatures introduced in the world of Fortnite in the former season. Like Wolves or Boars. Now, there is a new type of Wildlife creature called Sky Jellies in Fortnite Chapter 4 Season 1. And players can complete the quests related to the Sky Jellies in Fortnite, and obtain good rewards. Do you want to know where to find Sky Jellies in Fortnite? You can read this article and learn from the guidance. Players can get
Cheap Fortnite V-BUCKS
to purchase interesting emotes or skins for characters in Fortnite game-shop.
What are Sky Jellies in Fortnite?
Sky Jellies are the floating Slurp jellyfish that you'll spot around the Fortnite map. Similar to the Slurp Bouncer Mushrooms, jumping on top of them will give you health and shield. Or, if you choose to damage the Sky Jellies, they'll drop to the ground before exploding and flinging you away with a Shockwave Grenade effect.
Where to Find Sky Jellies in Fortnite
Your best bet is to search the areas in between named locations, such as the spot to the east of Anvil Square. Keep your eyes peeled for floating, blue jellyfish-looking creatures that typically spawn in little groups.
You can also find them floating around locations such as Slappy Shores, Shattered Slabs, Faulty Splits, and Frenzy Fields. As long as you stay away from the snowy areas, you'll eventually come across some Sky Jellies.
Sky Jellies appear over the course of a match. So if you land somewhere and don't see any, it's possible they'll appear later on. For instance, it took two circle collapses for Sky Jellies to appear for us during one match, so don't worry if they don't spawn right away. In another match, the Sky Jellies appeared immediately, so there's a bit of randomness involved with this quest.
How to Use Sky Jellies in Fortnite
Sky Jellies are the second Wildlife in Fortnite to float above the ground, the first being Alien Parasites. The critter grants 20 health and 20 shields whenever a player touches it.
After spotting one, you need to jump and land on top of the Sky Jelly. However, it's worth noting that you can only jump on a Sky Jelly once. After a couple of seconds, the floating critter will explode, dealing damage to the nearby players and structures. So make sure to maintain distance immediately after receiving the health or shield.
To restore health you just have to jump on the little animals. Then they burst. Each jellyfish gives you 20 shield or health points. The Fortnite weekly quest requires you to reach 50 heal points, i.e. jump on three jellyfish, to complete the quest. You will then receive 16K XP towards your Battle Pass. A tidy sum for such a small task.
In the process of playing matches in Fortnite, players can try to find these interesting wildlife creatures as you run around the map. And you may find them and complete the quest for large XP boost. And the Sky Jellies also provide you with health and shield. In addition, you can
Buy Fortnite V-BUCKS
to unlock more good cosmetics or skins for your characters in Fortnite Winter Festival Activities.