Type your order sheet number in the blank and click the button to inquire the transacting status.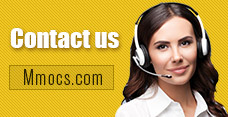 Why Choose Us
Lowest Price
We promise cheapest game currency for all games & platforms with timely update. There're also discounts on holidays.
Quick Transaction
We start transacting and dispatching your purchases once received your orders. No more than 30 mins process.
Safety Assurance
No hacked game currency or account. We promise 100% hand-farmed safe coins & credits with no banned precedent.
Refund Policy
Refund will be processed in 1-2 days, the specifically refund time is based on your payment company. We usually don't accept any request of refund after the order completed.
Notice
Using illegal Leveling or recharge service may cause you account banned!
Fortnite Quest Guide: Where to Find the Chalice in Fortnite Chapter 4 Season 3

Buy Fortnite V-Bucks
Fortnite Chapter 4 Season 3
Fortnite Snapshot Quest
Where to Find the Chalice in Fortnite
2023-06-21 09:49:30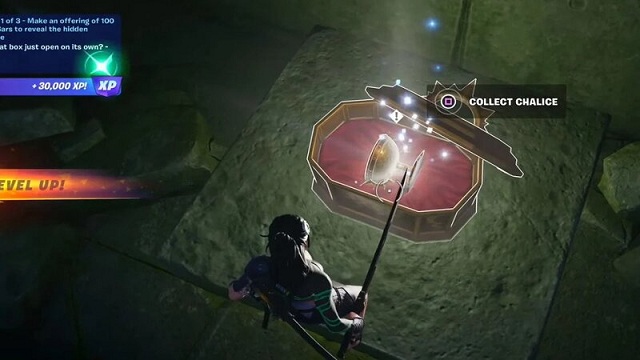 With the update of Fortnite Chapter 4 Season 3, Fortnite has introduced new quests for players. They can complete the quests and earn good rewards from Battle Pass. One of the new quests is about finding a Chalice using Aura's map. Do you want to know how to complete this challenging quest? You can read this article for guidance. Players can use
Cheap Fortnite V-BUCKS
to unlock the latest skins or items for characters in the game shop.
How to Find the Chalice in Fortnite Chapter 4 Season 3
Find Aura
When you set out to complete this challenge, you will first need to talk to an NPC, Aura. She can be located almost exactly at the middle of the map. Head to the marked above. When you get close, the chat icon will show up on the minimap, alerting you to her actual location.
Interact with the map
At Aura's location, a map will be present beside her. It has nothing of note on it that you can really see, but you need to interact with it nonetheless. This will reveal a clue as to where the Chalice you seek is located:
"The Chalice appears to be found where Anvil Square once stood."
Anvil Square is a POI from last season that is no longer available, but the area it inhabited is still there. It's been replaced by Creeky Compound.
Travel to the Hidden Ruins Landmark
However, there's a small catch. If you go to that exact spot now, all you will find is empty road. This is because the Chalice is located underground. Travel a little south from the spot marked on the map, and you will discover the Hidden Ruins landmark.
Open the First Hidden Ruins Sealed Door
If you interact with the door to the Hidden Ruins, it will demand you, "Give me a worthy item to pass!" You can see that the offering bowl on the door faintly glows blue. This indicates that an item of Blue/Rare rarity or higher is needed to open the door.
Once you have given the door to Hidden Ruins an item of Blue/Rare rarity or higher, the door will open.
Once you're in the cave and made your offering of a decent rarity weapon, you'll enter a large room. You can go straight ahead to more doors needing weapons, or you can head toward the Fortnite Chalice. Descend into the large pit ahead. Once down there, destroy some rocks to open up a new passageway to the left of the room. In this passageway, you'll find a final chamber.
Head into this area and approach the box on a pillar. You'll need to make another offering here, this time of gold! It's not too high of a cost, so you can likely pay without having to grind. Once you've completed that, the Fortnite Chalice will finally appear! You can then pick it up and collect it, to finish off this one of the quests for the season.
Offer 100 Gold Bars on the pedestal to reveal the Chalice. You will also gain 20,000 XP as soon as you enter the room.
Pick up the Chalice to finish the quest and gain an extra 40,000 XP. If you approach the Chalice while wearing either a male or female skin, you will be changed into Oro or Orelia, respectively.
Return the Chalice to Aura to complete the Snapshot Quest and gain instant XP. You can check your quest progress in the Quests Tab of the game.
Players who want to find the Chalice can follow the guidance and experiment them in the game. You will be rewarded high XP and other good items in the Battle Pass. In order to unlock the latest Battle Pass, you can
Buy Fortnite V-BUCKS
to get it in the game shop quickly.