Type your order sheet number in the blank and click the button to inquire the transacting status.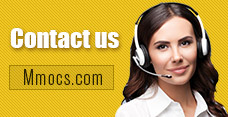 Why Choose Us
Lowest Price
We promise cheapest game currency for all games & platforms with timely update. There're also discounts on holidays.
Quick Transaction
We start transacting and dispatching your purchases once received your orders. No more than 30 mins process.
Safety Assurance
No hacked game currency or account. We promise 100% hand-farmed safe coins & credits with no banned precedent.
Refund Policy
Refund will be processed in 1-2 days, the specifically refund time is based on your payment company. We usually don't accept any request of refund after the order completed.
Notice
Using illegal Leveling or recharge service may cause you account banned!
Destiny 2 Weapon Guide: How to Obtain the Perpetualis Auto Rifle in Destiny 2

Destiny 2 Weapons Guide
Cheap Destiny 2 Silver
Destiny 2 Lightfall Expansion
How to Obtain the Perpetualis Auto Rifle
2023-03-14 09:16:07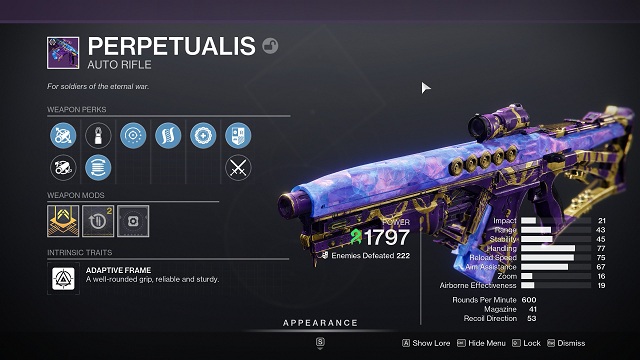 More and more players have joined in the activity in the latest Destiny 2 Lightfall expansion. There are various kinds of rewards and quests waited for players to complete in the game. While, some players are eager to get the powerful weapons instead. They want to know how to get the Perpetualis Auto Rifle in Destiny 2. You can read this article and learn from the guidance. Players can get
Cheap D2 Silver
to collect enough materials for weapons or gears in Destiny 2 Lightfall expansion.
What's the Perpetualis Auto Rifle in Destiny 2?
Perpetualis is a good all-around weapon thanks to its solid perk pool and 600rpm rate of fire, but its low recoil direction can definitely harm its case. Arrowhead Break is a must for it, since it pushes its base, unpredictable 53 to a more manageable 83 out of 100 (with the Counterbalance Stock mod bringing that to a precious 98).
Like the Lightfall and Season of Defiance weapons, Perpetualis comes with a bit of a shrunk-down perk pool, but it also brings some good options. Envious Assassin is one of the new kids on the block, offering an alternative to its older sibling, Ambitious Assassin. This perk can come in handy if you're swapping weapons often, but if you're using your primary and abilities for everything (which becomes less and less frequent as the difficulty goes up), you might not get as much mileage out of it.
How to Get the Perpetualis Auto Rifle in Destiny 2
Getting the Perpetualis Auto Rifle in Destiny 2 is a matter of participating in Season of Defiance's main activity, Defiant Battlegrounds. These activities have a chance of dropping the weapon with the chest at the end. Players will need a Defiant Key to open it, but these can be obtained by participating in multiple activities throughout the game, including Crucible and Nightfall Strikes in Destiny 2, for example.
To fix that, players can unlock the proper mods at the War Table to focus the Defiant Engrams they get into the Perpetualis Auto Rifle in Destiny 2. They can also get the Engrams by leveling up their seasonal progress at the War Table. Though there is a fixed trail of rewards that include Engrams, at least one Defiant Engram will be granted per level, even if it is low-leveled. Additionally, players can also shape the weapon at The Enclave once they've extracted enough Perpetualis weapon patterns in Destiny 2.
Auto Rifles in PvP have always been popular among users due to their ability to flinch and shut down Guardians quickly. However, players must prioritize landing headshots to win 1v1 fights, as high fire rate weapons are essential with Stability and Range.
The best perk combinations in Perpetualis for Destiny 2 PvP are as follows:
Polygonal Rifling for increased Stability on the weapon.Steady Rounds for more Stability on the weapon.Killing Wind for increased Range, mobility, and Handling after scoring a kill.Target Lock for increased damage on the weapon based on how long it is fired on a single target.
There are other perks that players are recommended to get, including Zen Moment for more Stability, Eye of the Storm for Accuracy, and Elemental Capacitor for different perks based on the equipped subclass.
If players expect to get the Perpetualis Auto Rifle in Destiny 2, you need complete more related quests and find good equipment for it. Players can also
Buy Destiny 2 Silver
to unlock other good weapons for characters, which help them to defeat more enemies in fierce quests.