Type your order sheet number in the blank and click the button to inquire the transacting status.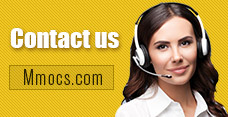 Why Choose Us
Lowest Price
We promise cheapest game currency for all games & platforms with timely update. There're also discounts on holidays.
Quick Transaction
We start transacting and dispatching your purchases once received your orders. No more than 30 mins process.
Safety Assurance
No hacked game currency or account. We promise 100% hand-farmed safe coins & credits with no banned precedent.
Refund Policy
Refund will be processed in 1-2 days, the specifically refund time is based on your payment company. We usually don't accept any request of refund after the order completed.
Notice
Using illegal Leveling or recharge service may cause you account banned!
NBA 2K24 VC News & Guides
NBA 2K24 Guide: How to Farm VC Fast in NBA 2K24

Buy NBA 2K24 VC
How to Farm VC Fast in NBA 2K24
NBA 2K24 MyCareer
NBA 2K24 MyTeam
2023-11-01 09:13:54
When players are playing NBA 2K24, they will know the importance of VC (virtual currency). They need use VC to buy packs or cards in MyTeam or upgrade players' attributes in MyCareer. So, it is essential to know how to farm VC fast in NBA 2K24. Players can use
Cheap NBA 2K24 VC
to unlock good items in the game shop.
How to Farm VC Fast in NBA 2K24
Complete More Side Quests
Side quests are back for NBA 2K24's MyCareer. These quests are not tied to the main storyline, but the completion of them will not only yield in-game boosts like Badge Perks, but also virtual currency.
Individuals will unlock new quests while moving along the plot in MyCareer. These quests can include the Race of the Week, as well as performance-based objectives.
Also, make sure to talk to NPCs across the The City and the game arena, like Hendrixx Cobb and fellow NBA players. A diamond icon will appear above those characters that MyCareer players need to interact with.
Daily Pick 'Em
For the next way to earn VC, you'll want to head over to the beach location in the city. Just next to the footpath before you head onto the beach you can find these Daily Pick 'Em machines. Walk up and interact with them to use one. All you'll have to do is make a predication on who will win each day on the NBA schedule and you'll earn VC and other rewards for doing so. The more games that are on in the NBA, the more picks you'll be able to do each day. With each pick netting you 100-200 VC, you'll be able to earn a ton of VC on days with a ton of games on. You should try to do these whenever you log on for some easy VC.
Watch NBA 2KTV
NBA 2KTV is the series' weekly show which you can access from the main menu screen or during MyCareer by bringing up your Smartphone (left d-pad button) and accessing the NBA 2KTV app. During each episode there'll be interactive elements, allowing you to vote or answer questions for VC rewards. This can be a really quick and easy way to get additional income.
Raise the Difficulty in MyCAREER
You can also earn more VC by raising the difficulty level in MyCAREER mode vs the CPU. Gameplay may be more challenging on the higher levels, but you'll earn extra VC to make it worth it. You can change the difficulty level by going to MyCAREER menu > Options/Quit > Difficulty > (Rookie, Semi-Pro, All-Star, Superstar, and Hall of Fame). The amount of VC and MyPOINTS Modifers are impacted by each of the following levels: Rookie: 30%, Semi-Pro: 60%, Pro: 100%, All-Star: 120%, Superstar: 140%, Hall of Fame: 160%.
Daily Spin Room
In the Neighborhood is the Daily Spin room where you'll be able to spin a wheel in Wheel of Fortune style. In 2K24 the Daily Spin is located south of the MyCity map and is near the bridge toward the large building. Prizes range from free in game apparel, new shoes, a hundred VC, to a few thousand VC. There's also a separate wheel for elite-level players which will give you even more winnings.
Playing MyCareer Mode
MyCareer is a popular mode in NBA2K24 that allows you to earn VC by playing games, completing challenges, and meeting specific performance goals. Consistently playing and excelling in this mode can help you accumulate VC rapidly. Furthermore, if you increase the difficulty of your game mode, you'll get more VC.
If you are looking for ways to farm VC fast in NBA 2K24, you can consider these mentioned ways in the game. And you can also
Buy NBA 2K24 VC
to unlock more cards or packs for good players in the game.