Type your order sheet number in the blank and click the button to inquire the transacting status.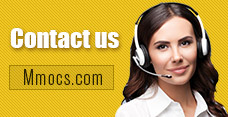 Why Choose Us
Lowest Price
We promise cheapest game currency for all games & platforms with timely update. There're also discounts on holidays.
Quick Transaction
We start transacting and dispatching your purchases once received your orders. No more than 30 mins process.
Safety Assurance
No hacked game currency or account. We promise 100% hand-farmed safe coins & credits with no banned precedent.
Refund Policy
Refund will be processed in 1-2 days, the specifically refund time is based on your payment company. We usually don't accept any request of refund after the order completed.
Notice
Using illegal Leveling or recharge service may cause you account banned!
NBA 2K22 MT News & Guides
NBA 2K22 Season 3 start date, end date, rewards and everything we know so far

Buy NBA 2K22 MT
Season 3 Start Date
Season 3 End Date
Season 3 Rewards
2021-11-30 08:44:27
This article is going to talk about everything we know about NBA 2K22 Season 3, including start date, end date and rewards. If you are interested in, please keep reading!
WHAT ARE SEASONS IN NBA 2K22?
The developers 2K Sports introduced this seasons concept in NBA 2K21. According to them, they were fascinated with how other games used the idea of Battle Pass so well, so they implemented this same rough approach. At first, they introduced the seasons system exclusively in the MyTEAM mode in 2K21. But now the seasons are going wide and this feature will be available in MyCAREER, MyTEAM and The W modes in NBA 2K22.
When Does NBA 2K22 Season 3 Start Date / End Date
We know you can't wait to get started tearing up the Unlimited and Triple Threat Online courts and neither can we. However, you won't be able to claim those NBA 2K22 MyTEAM Season 3 rewards until the expected start date of December 1, 2021. The Season 3 end date should be six weeks from the above date, landing on January 12, 2021. This hasn't been confirmed, but we should be pretty close.
New MyTEAM Game Mode: Clutch Time
You can call it a "leak", but we'd like to think of it as an early reveal. Moments ago, the latest NBA 2K22 MyTEAM Game Mode Clutch Time was rumored to be the new MyTEAM Game Mode.
It seems as if it'll be a mode like Triple Threat, except it'll only take place in the fourth quarter of a game. When we receive more details on it, we'll keep you updated. There have been two players rumored to be the reward for completing the NBA 2K22 game mode:
·Galaxy Opal Jerry West
·Pink Diamond Damian Lillard
Season 3 Rewards
While it remains unclear just what will drop later this month with the Season 3 update, expect the new content to be similar to what's out right now, with a new level 40 reward, name banners, methods of transportation, cards, packs and more.
In terms of what the new season name and theme will be, our best guess would be that it would be centered around the holidays, especially with the Christmas and New Year's festivities set to take place during that span. Expect official details about that, as well as Season 3's exact launch time, to drop in the coming days.
NBA 2K22's Season 2 has the following rewards available for free across game modes:
·MyCAREER Rewards –
Level 29: Build your Empire Top Hat
Level 30: Gold Trike Vehicle
Level 33: Gatorade Boosts (10 games)
Level 34: New banner optionsLevel 35: PUMA LaMelo MB.01 shoes
Level 36: MyTeam Base Set Amethyst Player
Level 37: Build your Empire Suit
Level 40: Skeleton Mascot
·MyTEAM Rewards –
Level 24: Ruby 88 OVR Danny Ainge – Boston Celtics
Level 28: Amethyst 90 OVR Barry Carroll
Level 31: Dunktober Deluxe Award pack
Level 32: Diamond Shoe pack
Level 33: Diamond 92 OVR Adrian Dantley – Utah Jazz
Level 39: Build your Empire Hall of Fame Badge Option pack
Level 40: Pink Diamond 95 OVR Kevin Garnett – Boston Celtics
By the way, if you want to get
Cheap NBA 2K22 MT
, just click the link and you will browse the best place mmocs.com to get the NBA 2K MT Coins with cheap price!