Type your order sheet number in the blank and click the button to inquire the transacting status.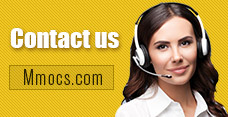 Why Choose Us
Lowest Price
We promise cheapest game currency for all games & platforms with timely update. There're also discounts on holidays.
Quick Transaction
We start transacting and dispatching your purchases once received your orders. No more than 30 mins process.
Safety Assurance
No hacked game currency or account. We promise 100% hand-farmed safe coins & credits with no banned precedent.
Refund Policy
Refund will be processed in 1-2 days, the specifically refund time is based on your payment company. We usually don't accept any request of refund after the order completed.
Notice
Using illegal Leveling or recharge service may cause you account banned!
New World Coins News & Guides
New World How to Level Up Weapons Fast

Buy New World Gold
New World Beginner Guide
How to Level Up Weapons
Level Up Weapons Fast
2021-11-25 08:48:46
What is the fastest way to level up weapons in the new world? How do you level up weapons in new world? How do you increase weapon mastery in new world? Want to know the answer concerning these questions, and then you are at the right place!
Expeditions
The expedition is part of the main story of "New World". Your first expedition requires 5 players to enter Amrine expedition around level 25. After that, you can create a new dungeon instance every 10 levels until the 55th level, where you can visit another 60 dungeons with 2 levels designed for end players.
These expeditions are a kind of instantiation content. You and 4 other players can repeatedly enter and destroy monsters to obtain target loot. Fortunately, these expeditions are all elite enemies. This means you can gain more weapon mastery experience without the need for players to compete. In addition, if you can run effectively, you will get more character and weapon experience per hour than regular outdoor content.
When you start to transcend content, you will gain less and less experience, which means you will have to move to other areas. Fortunately, there are some elite outdoor areas in the open world where players can get loot from bosses, chests and ordinary elites.
Use both weapons
If you are on the lower level or farm level with two new world weapons fast, remember to attack with two weapons. Using two weapons at the same time on a dead mob can gain weapon experience at the same time. You should do this everywhere, whether it's against the elite, asking questions or PvP.
PVP
PvP provides players with a fair amount of participating weapon experience, as well as more PvP enabled player experience. There are incentives, but sometimes they are not very efficient. If you want to know how to quickly upgrade new world weapons, then you should avoid PvP. If you end up dying a lot in PvP, it's likely to be much less efficient. The only time we recommend abusing it is to participate in large server activities such as fortress acquisitions, wars, and the like.
Do damage with the Life Staff
If you are an elite group or a healer on an expedition, remember to do damage with your scepter of Life. As mentioned earlier, as long as you hit a monster with an attack before it dies, you only gain experience or weapons. Most new World healer versions are passive, allowing them to heal Allies with primary attacks. Therefore, you should line up your Allies with the thugs you are attacking to ensure that you can heal and deal damage. Alternatively, specify Beacon to ensure that the only destructive ability of the Life Staff is to allow you to acquire both weapon XP and heal Allies.
New World Coins
is the most elements for NW players! To help players get easiest, quickest, fastest NW Coins, mmocs.com is here providing cheap NW Gold with best price!