Type your order sheet number in the blank and click the button to inquire the transacting status.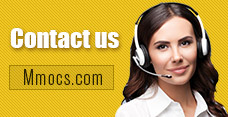 Why Choose Us
Lowest Price
We promise cheapest game currency for all games & platforms with timely update. There're also discounts on holidays.
Quick Transaction
We start transacting and dispatching your purchases once received your orders. No more than 30 mins process.
Safety Assurance
No hacked game currency or account. We promise 100% hand-farmed safe coins & credits with no banned precedent.
Refund Policy
Refund will be processed in 1-2 days, the specifically refund time is based on your payment company. We usually don't accept any request of refund after the order completed.
Notice
Using illegal Leveling or recharge service may cause you account banned!
New World Coins News & Guides
Bug filled New World has lost close to 90% of players since launch

Buy New World Gold
New World Popularity
New World Beginner Guide
New World Player Lost
2021-12-14 08:49:39
Amazon Games' first successful game, New World, shook up the MMORPG scene when it was released in October and quickly climbed to the top of the most popular Games on Twitch and Steam. The game has attracted a large install base with its heavy focus on combat and large-scale PvP activities.
However, with few legends and overly repetitive and simple game loops, the new world can present players with the problem of what to keep them engaged for the long term. Apparently, that's not much, as New World lost nearly 90% of its initial player base in its first two months.
New World's peak player count in the past 24 hours is 119,000, which is an impressive number yet only a fraction — 13%, to be exact — of its opening week population. While it is normal to see a dip in concurrent player numbers after the initial hype of a new game release dies down, this precipitous drop in active players is neither normal nor a good sign for the future of New World. The waning interest in Amazon Games' offering could be attributed to a great number of reasons, as the game has no shortage of technical issues and design flaws. The fact that some of these flaws were caught in the closed beta but still made it into the post-release build has not given the game's community much hope for Amazon Games' ability to proactively fix and improve New World, which leads us to the current player exodus.
A few days ago, New World's reviews on Steam changed from "Mostly Positive" to "Mixed," so it's not surprising that the concurrent players have also decreased significantly. As of right now, New World has around 80,000 concurrent players on Steam — only 9% of what the game used to have. In the last 30 days alone, it has lost nearly 60% of its entire player base and this doesn't seem to be changing anytime soon.
Furthermore, only 55% of the reviews for the game on Steam in the last 30 days have been positive, which means that players are certainly not satisfied with the current condition of New World. "So many broken and unfinished features. It looks beautiful but that is about the only great thing about this game," said one review. "AGS Are an embarassment to the world of gaming," said another.
However, players would be relieved to find out that, at least, Amazon Game Studios is aware of many of the concerns that players have with the game and are actively working on resolving the issues. "Nothing is off the table in an MMO. It's just not going to be soon," said Katy Kaszynski, the Senior Producer at Amazon Games Studios, when talking about what the developers wanted the game to be like.
New Worlds players will have the highest number of the last 24 hours, with the first digit number 119,000 – a significant number but only a fraction 13% – to be exact in the first week's population. As long as the initial hype of new game releases dies down, this precipitous drop in active players isn't normal, nor is it good for the future of the New World. The increasing interest in Amazon Games could be explained to many reasons, since there is no shortage of technical issues and design flaws in the game. However, due to the fact that some of those bugs were caught in the open beta, but still became an old post-release build, the games have not given much hope to the developers of Amazon's ability to proactively fix and improve New World. This leads to the current player exodus.
New Worlds bell is hardly silent, so the game is still among the best on Steam, with the most played games still growing, with many players. It's possible that future patches and content additions improve the game outlook and allow the possibility of a cheaper offer in the somewhat crowded MMORPG market.
If you are still playing the game,
New World Coins
is necessary for you to get powerful items in NW gameplay! To get the cheapest NW Gold, you just need to clink the link above!