Type your order sheet number in the blank and click the button to inquire the transacting status.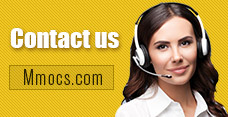 Why Choose Us
Lowest Price
We promise cheapest game currency for all games & platforms with timely update. There're also discounts on holidays.
Quick Transaction
We start transacting and dispatching your purchases once received your orders. No more than 30 mins process.
Safety Assurance
No hacked game currency or account. We promise 100% hand-farmed safe coins & credits with no banned precedent.
Refund Policy
Refund will be processed in 1-2 days, the specifically refund time is based on your payment company. We usually don't accept any request of refund after the order completed.
Notice
Using illegal Leveling or recharge service may cause you account banned!
Destiny 2 Game Guide: Players Want to Know How to Get Matador 64 Shotgun in Destiny 2

Destiny 2 Weapons Guide
Cheap Destiny 2 Silver
Destiny 2 Matador 64 Shotgun
Destiny 2 Game Guide
2021-12-15 09:26:20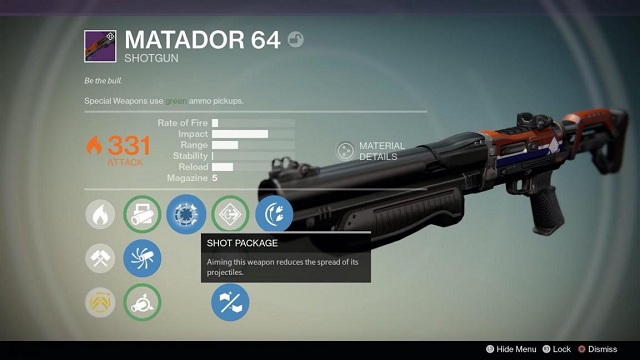 Because of the coming of Bungie's 30th-anniversary celebration, there are a variety of weapons that have been added in Destiny 2. When it comes to the Matador 64, it is one of the most popular weapons that players are fond of using in the battleground. And, there is a good new for players in Destiny 2. They are available to get in the anniversary pack for Destiny 2. In addition, if you want to use your favourite weapons in Destiny 2, you can buy
D2 Silver
to purchase weapons what you like in the game.

What is the Matador 64 in Destiny 2?
The Matador 64 is one of several fan-favorite Destiny weapons that players can obtain now in Destiny 2 with the launch of the 30th Anniversary event. The Matador 64 adds to the Destiny 2 arsenal as an Arc Energy Precision Frame Shotgun, and it's the only non-slug Legendary Shotgun in the Energy weapon slot. Besides its Destiny 2 debut, Matador 64 can roll with new perks that have only just been introduced in Season of the Lost.
The Matador 64 Shotgun Stats
Impact: 80
Range: 68
Stability: 53
Handling: 49
Reload Speed: 53
Rounds per minute: 65
Magazine Size: 5
How to Get the Matador 64 Shotgun in Destiny 2
However, only players who have the 30th Anniversary pack can get a Matador 64. The Matador 64 is a drop from Destiny 2's newest dungeon, the Grasp of Avarice. The Grasp of Avarice dungeon can only be accessed once players obtain the "And Out Fly The Wolves" exotic quest from Xur in Eternity. The Matador 64 is one of the few weapons that are only obtainable via the new Grasp of Avarice dungeon. Luckily, this weapon has the chance to drop on all three encounters, so it should be one of the easier weapons to farm for. Additionally, once acquired once, you can run the dungeon as many times as you want to continue getting drops of the Matador 64, just don't expect them to be at pinnacle power.
The Matador 64 shotgun deals arc damage and has a five-round magazine. It's a hard-hitting weapon, though its range is nothing special. This makes it good for PVE and close encounters, but it isn't perfect for some of Destiny 2's highest-level content.
The Matador 64's PvE God Roll Perks:
Barrel Shroud
Assault Mag
Perpetual Motion
Golden Tricorn
The Matador 64's PvP God Roll Perks:
Full Choke
Accurized Rounds
Perpetual Motion
Opening Shot
Shotguns in Destiny 2 have always been good for some encounters and bad for others. The Matador 64, though, certainly bridges the gap. It is extraordinarily helpful for dungeons and strikes, and can be useful in PVP with the right perks. Not every player in Destiny 2 likes to use shotguns, but for those considering adding one to their arsenal, the Matador 64 should be a serious contender.
Some gamers have pointed out that, while the Matador 64 shotgun is a good weapon, it is not the finest weapon available in the new dungeon. Because Destiny is a game that caters to a wide range of play styles, any of the guns from The Grasp of Avarice can be useful tools for players. It's definitely nice to see Bungie care about its fans and create stuff that gamers will enjoy, regardless of what firearms fan to chase.
There are a large amount of weapons for players to choose in Destiny 2. If you want to equip one of the most powerful weapons for your character, you can
BUY Destiny 2 Silver
to select the suitable weapons on your own. Cheap Destiny 2 Silver is available on mmocs.com.