Type your order sheet number in the blank and click the button to inquire the transacting status.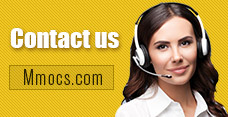 Why Choose Us
Lowest Price
We promise cheapest game currency for all games & platforms with timely update. There're also discounts on holidays.
Quick Transaction
We start transacting and dispatching your purchases once received your orders. No more than 30 mins process.
Safety Assurance
No hacked game currency or account. We promise 100% hand-farmed safe coins & credits with no banned precedent.
Refund Policy
Refund will be processed in 1-2 days, the specifically refund time is based on your payment company. We usually don't accept any request of refund after the order completed.
Notice
Using illegal Leveling or recharge service may cause you account banned!
Genshin Impact Accounts News & Guides
Genshin Impact Game Guide: How to Get Materless Starglitter Easily and How to Use Them

Buy Genshin Impact Accounts
Buy Genshin Impact Crystals
Genshin Impact Masterless Starglitter
Genshin Impact How to Use Masterless Starglitter
2021-12-23 09:12:21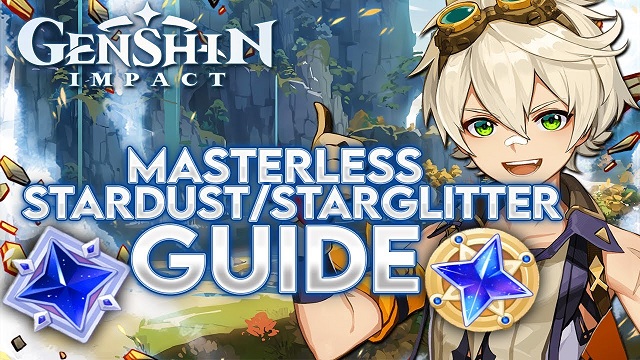 There are many kinds of currencies in Genshin Impact, such as Mora, Primogems and Masterless Stardust. When it comes to the rarest currencies in Genshin Impact, it is Masterless Starglitter. In addition, if you need to upgrade your character in Genshin Impact, you don't need waste Masterless Starglitter, you can buy
Genshin Impact Genesis Crystals Accounts
to select your character quickly in the game.
Brief Information of Masterless Starglitter
Masterless Starglitter is a special currency that is used to purchase rarer items, Intertwined or Acquaint Fates, or a monthly rotation of characters and weapons from Paimon's Bargains. If a player obtains a 4/5 stars weapon from a Wish or a character that they already own, they will receive Masterless Starglitter. The amount rewarded differs on the rarity of the item or character as well as how many times a player has pulled duplicates of that same character before.
Each form of currency has its own specific use. Mora is used to pay for character upgrades, weapon levels, and items that can be purchased from NPCs. Primogems are used to buy gashapon tokens. Genesis Crystals are used to buy item bundles, but can also be turned into Primogems. And Masterless Starglitter and Stardust are used to purchase rare items from Paimon's shop. These items can be expensive, so players will want to save up as much as they can before spending any. Here is how to obtain Masterless Starglitter in Genshin Impact.
How to Get Masterless Starglitter in Genshin Impact
In Genshin impact, Starglitter can be used to purchase specific weapons and characters. 50 Starglitter gets you a character and 35, a weapon. Players can also use Starglitter to purchase materials in the shop, but these can easily be acquired from dungeons. Additionally, seven Starglitter gets you Fates, which allows you to get more wishes in the game.
To get Masterless Starglitter in Genshin Impact, you'll be using the gacha wish system a lot. Whenever you roll a duplicate weapon or character, you'll get a bit of Starglitter. For four-star weapons, you'll get two Starglitter, and for five-star weapons, you'll get ten Starglitter. The amount of Starglitter you get increases, the more you pull the same character or weapon. Earning Starglitter is quite useful, especially if you want to get ahead in the game faster, so be sure to always try to get as much as you can.
As such, the items obtained via using Masterless Starglitter are far more valuable than any other purchasable items. Players can even purchase new characters if they are patient and save up 34 Starglitter. For free-to-play players, this can take a long time to grind since each gashapon token costs 160 Primogems, and only 1-in-10 pulls are guaranteed to be 4-star or higher. For those who are willing to pay money for Primogems, the process of getting Starglitter may be quicker, but it will cost a pretty penny to go 34 Starglitter.
How to Use Masterless Starglitter in Genshin Impact
Starglitters can be used for three main purposes. Firstly, there are certain characters in the store that you can buy upfront with Masterless Starglitters. Each character costs 50 Star Glitters. Secondly, they can be used for purchasing Acquaint or Intertwined Fates, which can then be used to purchase wishes and unlock new characters. Purchasing Fates consume 7 Star Glitters each. Thirdly, you can use them for buying equipment and upgrade materials. Equipment costs 35 Star Glitters and upgrades materials take 3 Star Glitters.
Players may find it is not easy to obtain enough Masterless Starglitter in Genshin Impact. You can choose to
Buy Genshin Impact Accounts
to purchase your desired characters or items in the game. There are cheap prices about Genshin Impact Genesis Crystals on mmocs.com.