Type your order sheet number in the blank and click the button to inquire the transacting status.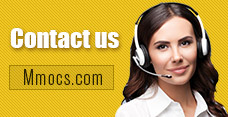 Why Choose Us
Lowest Price
We promise cheapest game currency for all games & platforms with timely update. There're also discounts on holidays.
Quick Transaction
We start transacting and dispatching your purchases once received your orders. No more than 30 mins process.
Safety Assurance
No hacked game currency or account. We promise 100% hand-farmed safe coins & credits with no banned precedent.
Refund Policy
Refund will be processed in 1-2 days, the specifically refund time is based on your payment company. We usually don't accept any request of refund after the order completed.
Notice
Using illegal Leveling or recharge service may cause you account banned!
New World Coins News & Guides
New World Money Making Guide: How to Earn NW Coins and Gold Fast

New World Money Making
How to Earn NW Coins
New World Coins Farming
Buy New World Gold
2021-10-12 08:55:17
Earning money is a long process, which is important to enhance your adventure! In a word, money is the life blood of Amazon's New World MMO. So, how do you get New World Coins fast and easy?
Collect all the loot and sell the items
Collect all the loot and sell the items that may be useful to other players through the Trading Post. In fact, after you understand the items that players need most, you can create a lot of wealth through this method. Because players are short of resources at the beginning, when they lack specific items, they usually buy them to save time. It is foreseeable that the effect of this method will weaken as the content of the game continues to deepen.
Quests
Questing in an MMO is the most basic way of making an income. New World's quests range from:
·Side quests
·Town projects
·Faction quests
All of these quests give about the same coins and experience, so choose either that you prefer. Using this as your only means of coins income would be inefficient. Instead, use questing as a guide for zones to farm in so that you can complete missions while gathering resources. With all things, it comes down to efficiency. Complete quests while farming resources is the best way to make New World coins fast.
Crafting
Crafting high-quality and expensive items can bring gold coins to your bag, but the way is long and laborious. For crafting good items, you need a certain crafting skill, and for crafting itself, you need high-quality resources, which also cannot be obtained at a low level of gathering skills.
Therefore, before you start making good money, you will need to increase well the skills of the character.
At the same time, in spite of the time spent, all efforts will pay off, because you can reach the top in gathering and crafting skills, and this will already provide you with a stable influx of customers.
Be sure to interact with other players for the exchange of resources and help in crafting items, this can significantly speed up the process of accumulating gold.
Faction Missions
Faction Missions are quests that you acquire from your faction vendor in Settlements across Aeternum. They reward you with a humble amount of gold, on top of faction tokens, territory standing, and faction reputation!
Expeditions are another great way to earn money, specifically through taking their repeatable side quest. Outside the entry to Amirine Excavation, you can get a mission from the dog Barkimedes, which will provide great EXP and gold. The enemies inside Expeditions provide gold too.
Farming mobs isn't the most efficient way to make money, so it should only be done inside an Expedition. What's more, buying
New World Coins
is also an effective way to get money fast and quick in New World! If you want to get some special offers with cheap price, mmocs.com is the perfect place for you!