Type your order sheet number in the blank and click the button to inquire the transacting status.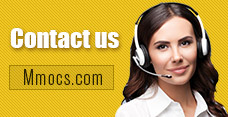 Why Choose Us
Lowest Price
We promise cheapest game currency for all games & platforms with timely update. There're also discounts on holidays.
Quick Transaction
We start transacting and dispatching your purchases once received your orders. No more than 30 mins process.
Safety Assurance
No hacked game currency or account. We promise 100% hand-farmed safe coins & credits with no banned precedent.
Refund Policy
Refund will be processed in 1-2 days, the specifically refund time is based on your payment company. We usually don't accept any request of refund after the order completed.
Notice
Using illegal Leveling or recharge service may cause you account banned!
New World Coins News & Guides
New World lose over 75% of players through server merges

Buy New World Gold
New World Server Merges
New World Popularity
New World Beginner Guide
2021-11-09 08:50:13
According to the developers in the official forum of "New World", "New World" is about to merge servers.
This comes via a New World forum thread from yesterday (November 6) that asks for world merges due to some content being gated behind server numbers, to which a developer responds: "World merges are on the horizon, but require additional scale testing before we are confident enough to use the tech on the live worlds. As you can imagine given the first few rocky weeks, we are using an overabundance of caution here.
"Keep an eye out in the official news area for an update from our community managers on this in the near future," they conclude.
After numerous delays, Amazon's first take on the MMO genre with New World was a smashing success. Following its launch at the end of September, New World quickly shot up the charts largely thanks to word of mouth and popular Streamers like Shroud also jumping in. Following its climb up the sales charts, it's popularity was sustained weeks later as New World continued to be one of the most played games on Steam, even through multiple issues related to servers and other bugs.
However, the game's popularity has continued to wane since its hot start. Recently, New World has faced numerous issues including bugs, glitches, in-game economy destabilization due to a gold duplication issue, as well as a lack of end game content for those who have reached max level. Thankfully, Amazon managed to fix a lot of nagging issues in update 1.05, but with the server transfer process now live, some servers have seen a major population decline.
"New World" was launched on the Steam platform on September 28. After its release, it set off a wave of enthusiasm. The peak number of online users once surpassed "CS: GO" and became the number one on the list. But then the situation began to go all the way down. The number of online users has plummeted for more than a month. The current peak number of daily online users is only 224,113, which is 75% lower than the peak of 913,634. (Data comes from SteamDB)
Many remaining players complained in the forum that their server was dead, and no one played the copy together. The official developers stated that they will merge the servers as soon as possible, but before the development team is confident of using the merge technology, additional scale tests are needed.
Due to some reasons, New World server merges cause many loss of the popularity! But this brilliant gameplay will bring the fans back someday! And by the way, if you are in need of
New World Coins
, Mmocs.com is the best place for you!