Type your order sheet number in the blank and click the button to inquire the transacting status.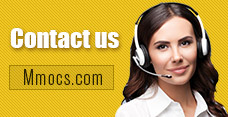 Why Choose Us
Lowest Price
We promise cheapest game currency for all games & platforms with timely update. There're also discounts on holidays.
Quick Transaction
We start transacting and dispatching your purchases once received your orders. No more than 30 mins process.
Safety Assurance
No hacked game currency or account. We promise 100% hand-farmed safe coins & credits with no banned precedent.
Refund Policy
Refund will be processed in 1-2 days, the specifically refund time is based on your payment company. We usually don't accept any request of refund after the order completed.
Notice
Using illegal Leveling or recharge service may cause you account banned!
Revelation Online Imperial Coins News & Guides
How to Play Well Revelation Online Vanguard?

Revelation Online Imperial Coins
Revelation Online Guides
2017-07-26 08:44:22
We've introduced Blademaster, Gunslinger, and Spirit Shaper within previous RO guides, and we'd like to introduce a tank class for you today. Dissimilar with Gunslinger or Spirit Shaper,
Vanguard
make use of their shields and single-hand sword to melee combat with enemies. So how do we upgrade Vanguard skills and what weapons should we choose?
As the name suggests, Vanguards mostly act as a guard to protect their allies from opponent long-range classes. They can endure and absorb humongous of damages and have the ability to rescue them from endangered situation.
Vanguards also have disadvantages, due to the clumsy shield and sword, their movability and flexibility aren't so good as Gunslingers. To sacrifice the agile for superb anti-strike ability, Vanguards always plays a sub core role of a team, after the blademaster, but when there're no blademaster, then can also act as the core of the team to initial the foremost offense.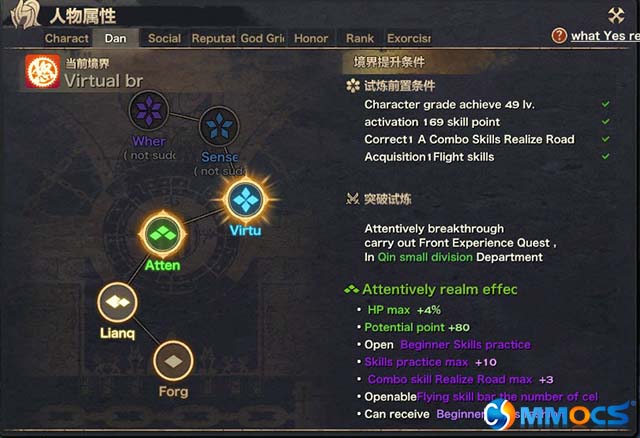 That requires ample sense or awareness of teamwork and responsibility for Vangurads on arena. They always face the situation that to protect their allies when then are under attack or negative buffs. Sometimes they need to be the fodder or to attract enemies' attention and die so fast and easily. That's the essential quality for a reliable Vanguard.
Vortex Aerial
will be the most thrilling and powerful AoE and control skill of Vanguard, compulsively tow enemies closed to Vanguard together, deals 170% plus extra 2300 damages and stun to the influenced target. The stun effect are fixed at 3 seconds from lv.1 to lv.20, the upgrade of the skill mainly embodied on AoE damages. Once enemies get into stun condition, your DPS classes allies can deal considerable output to them.
Sundering Steel Aerial
can be used after several enemies trapped by the Vortex, it deals 290% plus extra 4000 damages to enemies. The essence of the spell is that enemies whose HP lower than 20% will receive Double damages. Seckill the weak enemy by the skill! Notice: this skill can be only use in aero.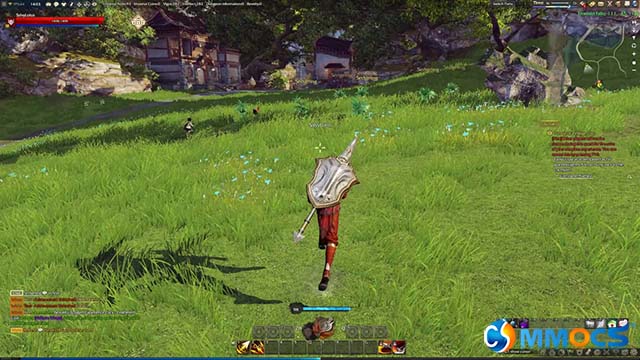 Iron Resolve
can rescue Vanguards from controlled statue and provide extra anti-control buff for them and extra flying speed. But even if you are immune to damages what can you do if enemies ignore you? Benetnash can increase Vanguard's enmity by 50%, and provide further physical & magical defense for Vanguards. This skill should be activated since the battle starts, it will protect your through the entire battle, but can't rescue you from a fatal strike.
Once thing important is to choose a suitable weapon for you. Everyone knows it and has their own idea, but we'd like to tell you do waste your money in low level weapons since you will quickly get through those levels. The
Dragonchaser Axe
will be a decent weapon for Lv.80 Vanguard but it's bind on obtain weapon, you can't buy it from others. The
Spectral Gear: Thunderclap
will be a best choice for its 100-122 ATK, 382 HP, 6 point on Vigor, Strength, and Spirit. It can be trade freely between players too.
Revelation Online Coins
on Sale at Mmocs.com!
To buy cheap and safe RO Imperial Coins, we are your best choice!
√ Cheap Price
√ Fast Transaction
√ Legit Platform
3%-off Coupon Code:
MMOCSVIP