Type your order sheet number in the blank and click the button to inquire the transacting status.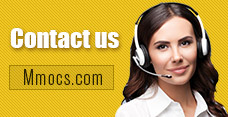 Why Choose Us
Lowest Price
We promise cheapest game currency for all games & platforms with timely update. There're also discounts on holidays.
Quick Transaction
We start transacting and dispatching your purchases once received your orders. No more than 30 mins process.
Safety Assurance
No hacked game currency or account. We promise 100% hand-farmed safe coins & credits with no banned precedent.
Refund Policy
Refund will be processed in 1-2 days, the specifically refund time is based on your payment company. We usually don't accept any request of refund after the order completed.
Notice
Using illegal Leveling or recharge service may cause you account banned!
Star Trek Online Guides: STO Planets Introduction & Cheap Credits

Star Trek Online Credits
Star Trek Online Guides
2017-07-25 08:45:25
Star Trek Online
is a film adapted online video game, abbreviate for STO. The game features every elements in the same name film franchises including planets, spaceships, characters, battle pattern, and shares correspondent background storyline. It's deserve to try the game for everyone who watched the Star Trek directed by J.J. Abrams.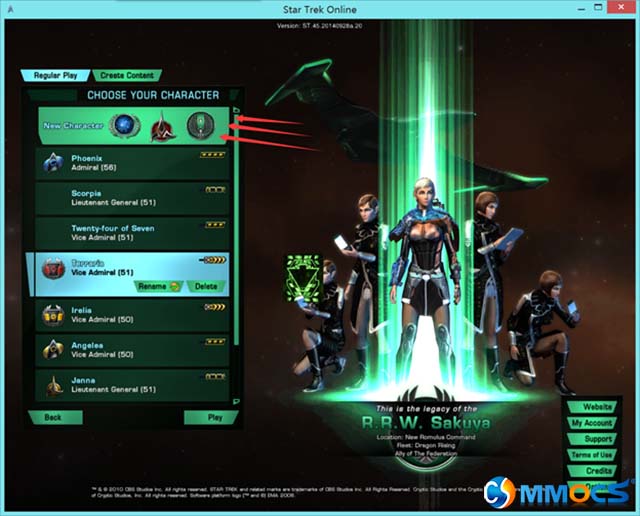 After successful installed the game with a stable network connection, gamers can login in and create their first character in STO. Click the "New Character" button on the upper left corner of the menu screen. The first step is to choose your faction from the following three major alliances:
United Federation of Planets, Romulan, and Klingon
. The United Federation of Planets and Klingon are hostile factions, while Romulan won't help either of the two aspects. Then select your gender, as well as race. Actually, the race won't influence hugely for they also have different ability in ground combat, most distinguishing point is the different appearance of them, so don't care too much about it.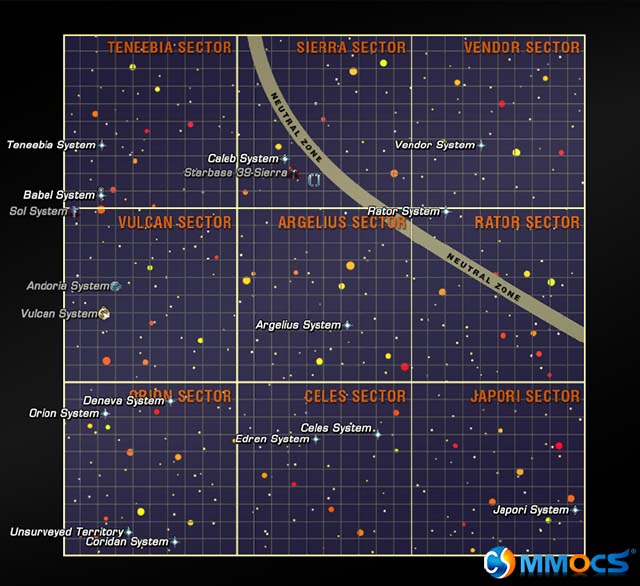 Profession is an important part that need us to consider carefully before making decision. Science is an assist-like profession features heal and buff skills. Tactical is a DPS profession, features high DMG with low HP, easy to seckill or be seckilled. The Engineering is Tank, born to absorb damages to protect allies. Recommend factions for each profession:
Science
–United Federation of Planets
Tactical
– Romulan
Engineering
– (any one you like)
Create you character will be a complex but useless process, I recommend you just skip it, anyway, you can remake it later in game by minor in-game currency. At last, type your name and your ship name, then start the game!
There
Milky Way
is the home galaxy of United Federation of Planets, the Klingon Empire and the Romulan Republic, diameter surpass 10,000 light-year, centre thickness 14,000 light-year, weighted 140 billion times of Sun's weight. Being in Milky Way galaxy, there're numerous of sectors and star systems: Argelius system, Celes system, Vendor system and so on. Each system has its own role in the game. Take the Vendor system for example, it's a medium class star system with a population of approximately 47,000 dwellers. It's the primary system of three planets.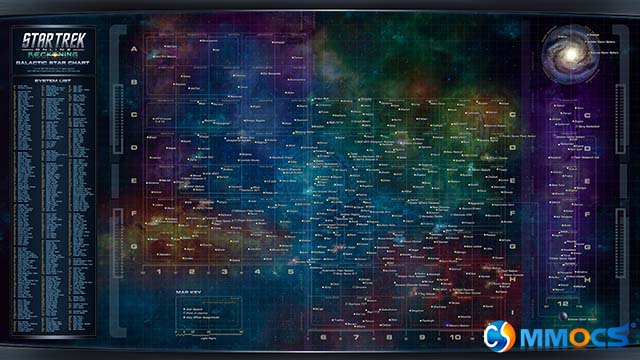 There're many unplayable factions in the game, stands as
NPC
factions spreading on numerous of galaxies and star systems that can be found by players. The abundant unplayable factions formed a lively parallel space aside from real world. That reminds me of a mobile game "Galaxy on Fire", a mobile game with grand world outlook. Up to total 30 (more or less) galaxies with 200 planets (more or less), some of galaxies were dominated by hostile, some are controlled by human alliance. Random-generated tasks and fluctuating prices make possible for gamers to be a star merchant.
If you want to buy cheap and safe
Star Trek Online Credits
, STO Credits, CDKEYs, we
Mmocs.com
now can provide you the safe and fast STO in-game currency. We promise the safety of our STO Credits and your account. Now STO Credits is on sale, coupon code:
MMOCSVIP
. Have a nice game!