Type your order sheet number in the blank and click the button to inquire the transacting status.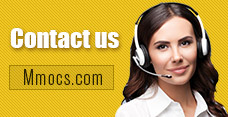 Why Choose Us
Lowest Price
We promise cheapest game currency for all games & platforms with timely update. There're also discounts on holidays.
Quick Transaction
We start transacting and dispatching your purchases once received your orders. No more than 30 mins process.
Safety Assurance
No hacked game currency or account. We promise 100% hand-farmed safe coins & credits with no banned precedent.
Refund Policy
Refund will be processed in 1-2 days, the specifically refund time is based on your payment company. We usually don't accept any request of refund after the order completed.
Notice
Using illegal Leveling or recharge service may cause you account banned!
Star Trek Online Diverse Fandom Conditions on PC & Consoles in 2018

Star Trek Online Guides
PS4 Games
PC Games
2018-07-07 08:56:13
Watch Out Before Attack
Have you ever dream of maneuvering your own spaceship in the cosmos to explore the grand space, or fight with aliens by your high-tech fleets to protect earth? If you have watched the
Star Trek
series films, you might be deeply enchanted by those fantastic weapons and spaceships. But those dooms to be plots in science fiction movies or trailer of video games. Star Trek Online is that the game. But, according to investigation, console population has decreased since last year, till now it's hard to make a full standard team in battlezone. How about situation on PC?
Advantage 1: Design Your Own Spaceships
You can craft your own fleets in STO, and apply artilleries on it for fight. Star Trek Online recently released the fourth major expansion for the PC version of the game, Victory is Life
. This new update celebrates the anniversary of Deep Space Nine by reuniting a dozen of the show's original cast members to reprise their roles in the game, including Armin Shimerman, René Auberjonois, Nana Visitor and many more. Your spaceships may be the only type of it in the game. The expansion allows players to start characters on a new Jem'Hadar faction that starts at high level, and gives them access to playable Jem'Hadar starships. Cruisers have many kinds, choose your favorite and most versatile one as your ride. It also adds playable Cardassians as a distinct species, they were previously hidden as a set of generic options in the character creator, and new costumes, ships, weapons, and equipment. Could save loadouts for different situations, instead of now I use it as a base setting for when stuff starts to drop off. So it's a free-to-play and high-freedom online game.
Advantage 2: Modify Fleets Freely
I already have to make screen shots of my Doffs, Skills, Traits, Gear, Action bar skill placements. So many times my traits get dropped, but not all of them, just 2 from Space, Ground, and Starship. Let me try to make my main concern very clear. Those
Cheap STO Credits
are for sale for customers only today, so you know what to do right now? All I am trying to say is that the Xbox population is visibly smaller to myself and it is highly likely that this is because about 19 percent of the total population is on Xbox. I personally find this to be slightly concerning since I often find myself in battle zones and such that are mostly empty. That's what fleets used to do for fleet marks, in the beginning. Before they made fleet marks drop like rain from the sky and turned them into so much garbage to be dumped if opportunity presents itself.
Ground Combat Tips
Ground fights are not as important as aerial combat, you need to pay attention to those enemies: better geared than you, who looks different from most of other gamers, don't fight with you face-to-face, etc. You should also avoid direct confliction. Need more energy credits? You need more money! Right now we've full stock of master keys, perhaps suitable for all tiers of STO gamers. If you like to read guides before engage in battle in game, just keep following us
Mmocs.com
.