Type your order sheet number in the blank and click the button to inquire the transacting status.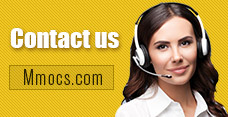 Why Choose Us
Lowest Price
We promise cheapest game currency for all games & platforms with timely update. There're also discounts on holidays.
Quick Transaction
We start transacting and dispatching your purchases once received your orders. No more than 30 mins process.
Safety Assurance
No hacked game currency or account. We promise 100% hand-farmed safe coins & credits with no banned precedent.
Refund Policy
Refund will be processed in 1-2 days, the specifically refund time is based on your payment company. We usually don't accept any request of refund after the order completed.
Notice
Using illegal Leveling or recharge service may cause you account banned!
Revelation Online Imperial Coins News & Guides
Revelation Online Skill Points Usage Guidance

Revelation Online Imperial Coins
Revelation Online Guides
2017-11-16 08:38:04
Revelation Online
has a very decent trade market environment nowadays, there're no too much rookies and cheaters in the game, and everyone plays the game as an adjustment of tedious life. No matter which class or profession you choose, you can play the game as a single game if you're not interested in the furious pvp. Before that you need to understand every attribute of characters, and add the points properly according to your unique gameplay.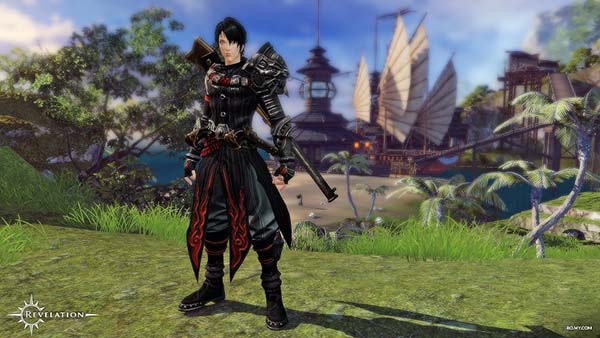 Only tank or blade masters are supposed to use Vigor right? Why not should be the question. A Spirit Shaper at lv.59 with 22,000 HP or lv.59 Spirit Shaper with 29,000 or even 32,000 HP with the same healing capabilities. Who would be a better pick for harder dungeons? The tanker you are the more options you have on escaping with even 20% health left, and just your rotation should bring you back to full health. Doing your favors for various factions are highly important for obtaining access to purchasing crafting materials, quest items and cosmetics - the more favors you do the higher your standing goes with the specific faction. You can check our
previous Revelation Online guides
Here
.
When all yellow quest were done, you can start do blue quest and any other quest that left. You can check your quest tab by pressing L. After all your quest done, now you can start using your Ascension Stones and start finding a good party to do "Deserted Shrine" and farm for good gear before you get into lv.50. The game lets you know that some controls are better for certain classes and that's fair. Having tried all three, they seem to work fine but of course, it's all down to player preferences and I'd much rather use the traditional. Good to know that I can swap between them at any time if I change my mind.
You can get the Starlight Dragonfly Wings from Black Market by obtaining a dozen of different Dragonfly Fragments from the other factions within Nuanor.
You will need to boost your favor high enough to gain a gold card with the areas within Nuanor such as Sulan, Tidewater, Snowpine, Amanita Hamlet, Fort Whetstone and Sidus, while also increasing your favor with the Falmari, Ursids, Volopine, Northern Wolf, Wingar and the Qazri races. While obtaining the 12 fragments between these areas and races you will also want obtain a Dragonfly Repair Secret Tract to combine all of these fragments together to create this specific set of wings.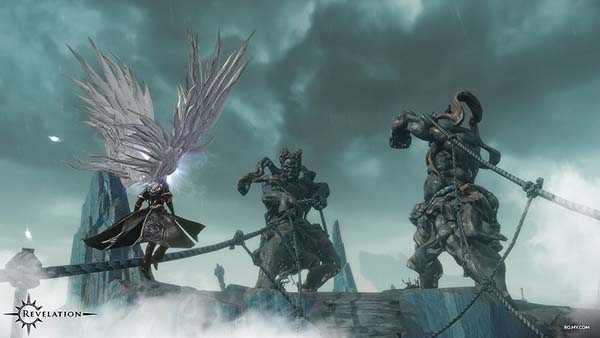 Aurum can be purchased with real money directly and buy goods from the in-game store. Aurum can be gifted and also exchanged for Gythil at a fluctuating rate. Ausgyth Points belong to a rare type of in-game currencies only acquired through upgrading your standing with the Order of Guardians or taking part in events or opening a chest from the in-game store. It cannot be transferred, purchased, or exchanged.
Revelation Online Imperial Coins
on Sale at Mmocs.com! Mmocs.com is one of the most reliable professional online multi-game in-game currency store online. If you want to upgrade your weapons, arms faster but bored with the endless farming work, you can have a try of our cheap and safe RO Coins. We' also buy coins from gamers. Enjoy your game!