Type your order sheet number in the blank and click the button to inquire the transacting status.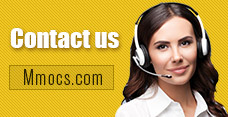 Why Choose Us
Lowest Price
We promise cheapest game currency for all games & platforms with timely update. There're also discounts on holidays.
Quick Transaction
We start transacting and dispatching your purchases once received your orders. No more than 30 mins process.
Safety Assurance
No hacked game currency or account. We promise 100% hand-farmed safe coins & credits with no banned precedent.
Refund Policy
Refund will be processed in 1-2 days, the specifically refund time is based on your payment company. We usually don't accept any request of refund after the order completed.
Notice
Using illegal Leveling or recharge service may cause you account banned!
Revelation Online Imperial Coins News & Guides
Revelation Online Occultist Knacks Tips

Revelation Online Imperial Coins
Revelation Online Guides
2017-08-15 08:42:21
Revelation Online
provides six classes for players to play with through the grand and fantastic world. The world includes an obscure background story and endows players with a game-long goal to protect the peace of the land.
Occultist
is the emissary of soul world empress, monitoring the balance of soul world between human world. They utilize the awesome holy power to demolish every existence that wants to break the balance of the world or violate the life and death rule. There're no good or evil in Occultist's eye, and the only duty of them is to serve for the empress's dominance.
As for Revelation Online gameplay, Occultist is a ranged mage class, possesses two kinds of battle pattern, the Light and the Dark. Soul Smite is a healing skill that restores fixed percentages of target's maximum HP when they are in Stance of Light. Or deals Magic damages to enemies when in Stance of Dark. It's an dual effect spell that can be only activated one of the ability at the same time.
Soul Spheres recalls me of WOW mage, spends 2 seconds to brew 5 bubble-like dangerous spheres to destroy enemies. When in sol condition, this spell can be also used to heal allies. Due to the hybrid nature of the class, it can be change from assist or attacker flexibly, deal damage is also their masterpiece. Do draw a conclusion, Occultist isn't a shiny class for a certain aspect, but just because of that, they are easy to get start and can always exploit themselves in various of situation when in group battle.
Occultist is the best assistant for group battle because they can do what normal assistant can't do. When your group is lacking of DPS, Occultist can be temporarily take charge of the position. Their offensive skills can be also switched to heal or buff skills for allies. In order to play well Occultist, players need to predict their opponent's next step to timely switch their light/dark condition, that requires you of extensive operational experience.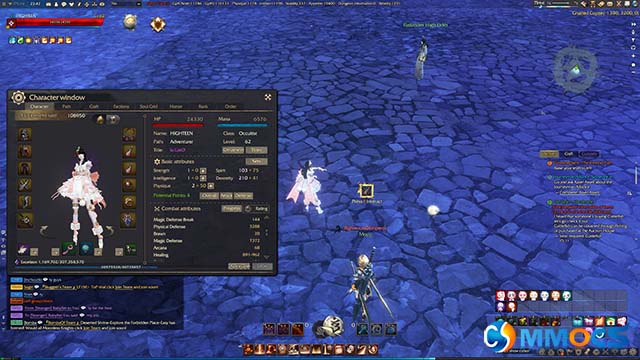 When you are under siege, Occultist can summon a shield to resist damages, when the damages accumulated to 2880, the shield will be broken and clear nearby allies defuffs. The Soul Theft spell can steal eneme's HP and convert it into your HP with 50% efficiency. When you get hurt, cast it to enemies to switch combat situation. Eternity can promote the damages and healings effect when your targets(allies & enemies) HP bellows half of maximum. Aerial Betrayal is a typical attacking spell for Occultist. Occultist casts a shocking sphere to target enemy deals 310% Mage Damage + 5000 damage, the sphere will jump amongst nearby enemies up to 5 times.
Occultist is a versatile class in Revelation Online, but if your weapon or armors aren't so good you will be a laggard for your team. We
Mmocs.com
now sell cheap
Revelation Online Imperial Coins
for you. We will also keep updating Revelation Online news and guides for you. To buy RO Coins, we are the best choice! Have fun!