Type your order sheet number in the blank and click the button to inquire the transacting status.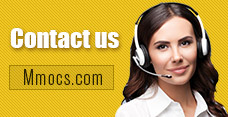 Why Choose Us
Lowest Price
We promise cheapest game currency for all games & platforms with timely update. There're also discounts on holidays.
Quick Transaction
We start transacting and dispatching your purchases once received your orders. No more than 30 mins process.
Safety Assurance
No hacked game currency or account. We promise 100% hand-farmed safe coins & credits with no banned precedent.
Refund Policy
Refund will be processed in 1-2 days, the specifically refund time is based on your payment company. We usually don't accept any request of refund after the order completed.
Notice
Using illegal Leveling or recharge service may cause you account banned!
Revelation Online Imperial Coins News & Guides
Revelation Online Levelling & Crafting Mixed Guide

Revelation Online Imperial Coins
Revelation Online Guides
2017-11-01 09:23:49
Revelation Online
is a standard MMORPG that provide a different way to enjoy the funny of combat aside from WoW. Revelation Online has beautiful character designation and sceneries, even mobs are cute and naughty. But the gameplay of RO isn't simple as it looked like, mainline and sub quests, class bind weapons, skills, and dungeons and teamwork are embodied in the game. You can choose to be one of the six classes to start your unique journey: Gunslinger, Blademaster, Spiritshaper, Vanguard, Swordmage, and occultist.
Your main Attribute decide your skill effectiveness. If someone doesn't put even 1 skill point in this, You might as well play Mine craft. Spirit is everything to you, you breathe Spirit. It's your main source of healing and defense against Magic. The Higher the spirit, Occultists, Sword Mages, cannot do anything to you but run out of MP, as you keep healing yourself.. h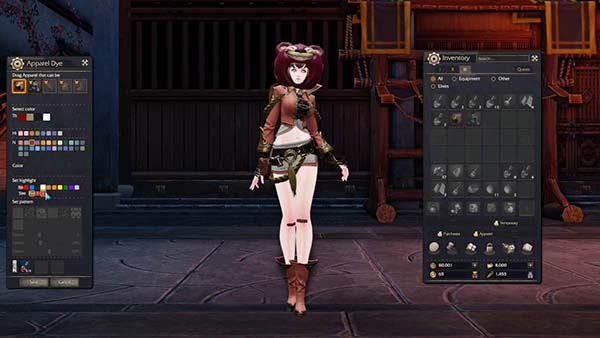 Before you reach to Lv.30 by finishing the "Sulan Exploration Quest", you can go to Scour Dungeons, you can access this dungeon by pressing "U". You can looking for guildmates or mentor to help you finish Oneiric Trials (Level 40-60) in Scour Dungeons to hit level 30. Don't forget use "Tea" to reduce your killing count so you can kill more mobs in Scour Dungeons (You can buy tea at Sunken Ship NPC or get it by crafting). After you reach level 30 you can do another weekly exploration quest, and once again this have to be done with full party to get a lot of experiences.
Leveling up won't be the most important part of this casual oriented video game, for me, I just roaming in the game for more than a month without quests' pressure. Strolling in the picturesque maps and fishing and crafting plus necessary combat will be enough to play the game thoroughly. Why should us compare our leveling progress with others? Other real players are just a lively icing for me. Besides, wear a set of fantasy clothing is important, do not addict to the fighting power only.
At you first days of dealing in dungeon, this involves mostly in solo mode but in latter you really need to organize a team for hard, raid and god mode. This is where you will experience that all classes are important and there is no really a specific class that is good in leveling up. What you need to have is a good team that work out with difficult dungeon mode.
Press 'L' go to available quest and do 'Old Qin – Handmade Equipment' this quest have 120 cycle and reward you Level 40-49 Equipment Blueprint every 40 cycle you done.
You can sell this blueprint or you can craft it first and sell it for higher price. Find low level player and do Dark Fall Easy and Hard to fill your Imperial Merit Point, you can check your weekly limit for Imperial Merit Point at 'C' > 'Honor'. You can use your Imperial Merit Point to get some crafting material and sell them. Craft and gather material until all your favor and energy run out.
Create alt character and repeat all steps. Buy the imperial coins from R4PG Internet Game Exchange, the easiest way. I will update a new tips and guide in this post, so don't forget to bookmark and check this post again in future!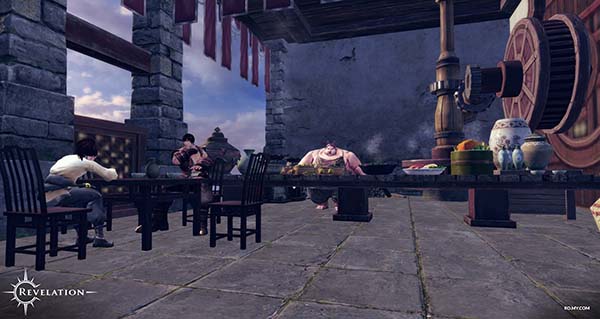 Gythil: Revelation Online Gythil is much more precious than Gyth Notes. Gythil can be used for transactions with other players. You can use them to buy items from the auction and private stalls. Also when you run short of Gyth Notes, the game will prompt you to pay the difference in Gythil. Gythil can be obtained in several ways like dungeons, selling items, crafting or buying for real money.
My best tip for you is to reduce the time you spend on a video game, buy cheap
Revelation Online Imperial Coins
from Mmocs.com and enjoy the non-farming gameplay experience. We wish you can enjoy our cheap, fast, safe Revelation Online Coins now. Do not miss the 3%-off coupon:
MMOCSVIP
. Have fun!