Type your order sheet number in the blank and click the button to inquire the transacting status.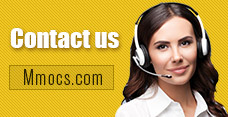 Why Choose Us
Lowest Price
We promise cheapest game currency for all games & platforms with timely update. There're also discounts on holidays.
Quick Transaction
We start transacting and dispatching your purchases once received your orders. No more than 30 mins process.
Safety Assurance
No hacked game currency or account. We promise 100% hand-farmed safe coins & credits with no banned precedent.
Refund Policy
Refund will be processed in 1-2 days, the specifically refund time is based on your payment company. We usually don't accept any request of refund after the order completed.
Notice
Using illegal Leveling or recharge service may cause you account banned!
Dofus Kamas News & Guides
Dofus How to Master Professions & Leveling Faster

Dofus Kamas
Dofus Guides
2017-11-08 09:10:22
Dofus
is a fantasy free-to-play online game features various of classes, professions, gears, mobs, maps, battle arenas and cute graphics, luring more and more young people joining the game. Due to the complexity of the PvP and PvE system, beginners always lost direction at the beginning stage of the game to detour. If you want to level up faster, the best choice is to find some tips first, no matter for your class, skills tree, maps or even trade.
Enutrof are very weak against enemies with strong, long-ranged attacks, and also lack the ability to easily escape from enemies with high lock and powerful close-ranged attacks. Because the Enutrof's character points will be largely invested into wisdom, this leaves little room for vitality to endure sustained damage or initiative to fight ahead of the very enemies the Neutron needs to avoid. Enutrofs are also fatally weak to range-reduction and are largely incapacitated by the very strategies they use against their enemies.
Even at higher levels, one of the best breads a Baker can produce is Intre Bread which heals a minimum of 500 hit-points, weighs two pods, and can't even be crafted without a Hunter to gather Crocodyl meat. Considering a Butcher at the same level, he or she can butcher Crocodyl meat into a 400 hit-point food item which weighs only one pod, meaning that on a pod-for-pod comparison Intre Bread only heals 250 hit-points. On a more personal level, meat is only butchered by player characters: there are no bots hunting, preserving, and butchering meat, so when you purchase meat you're giving money to real, actual players and shutting out Baker-bots who depress the prices of the Baker's market and indirectly also depress the prices of the Butcher's market.
You need to decide your developing direction to set your aim of attribute points. One class can be played through several way, for example, you can play mage classes as healer or spell caster. The first time you get in the game maybe an experience of learning, you may make mistakes in leveling, skills, weapons, or trading. Most of Dofus gamers have more than one character, you can also create a new character if you feel not good with the current one. For me, I give up my Feca because they're too weak in melee combat, they can be shinny sometimes but not a reliable one for me. Maybe you're just not grasp the gameplay of this class or the shape of its weapon, change before you reach high level will be the most right thing.
Panda and Feca are the kings. But, Sacrier is an easy runner-up. Pandas and Fecas are the easiest to combat any class with and the fights might take 30 minutes but, they are so very often the winner. I will say this though, an Earth/Fire Sacrier will beat a feca, but lose to a Panda. And an Earth/Air Sacrier will beat a Panda but lose to a Feca. Keep in Mind the pvp gear at lv.80 is dual element not tri-element. So tri builds are not viable at this range.
Enutrofs are versatile, strong at solo play in early-to-mid game content, have a variety of strategic options for defeating many kinds of enemies, and are very capable of providing heals, shields, map manipulation, and needed buffs to allies - not to mention the benefit of an extra loot-roll from Living Chest after level 100!
There are 2 new trees: Dark bamboo and Charm. The charm tree is very rare and the wood is expensive, so isn't recommended for leveling anyway. Dark bamboo is necessity, so be sure to get into Panoplie Feudala and cut some. Chances that you are too low level to beat guards are quite high, so you should change the alignment in order to access it. It take some time to cut it, but it gives 50 exp. Oliviolet or Bombu loops are still the best. You may wish to stop cutting trees in scaraleaf plain as there are too low level trees and thus small exp/time ratio.
Buy
Dofus Kamas
at
Mmocs.com
with cheap price, fast transaction, safety guarantee, and live chat service. If you want to enjoy the game without too much pressure from leveling up and renewing weapons, the best choice for you is to buy Kamas from us, now the Dofus Kamas is on sale, do not miss the chance. Enjoy your game!