Type your order sheet number in the blank and click the button to inquire the transacting status.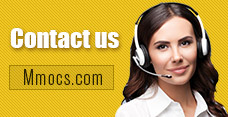 Why Choose Us
Lowest Price
We promise cheapest game currency for all games & platforms with timely update. There're also discounts on holidays.
Quick Transaction
We start transacting and dispatching your purchases once received your orders. No more than 30 mins process.
Safety Assurance
No hacked game currency or account. We promise 100% hand-farmed safe coins & credits with no banned precedent.
Refund Policy
Refund will be processed in 1-2 days, the specifically refund time is based on your payment company. We usually don't accept any request of refund after the order completed.
Notice
Using illegal Leveling or recharge service may cause you account banned!
Destiny 2 Game Guide: How to Obtain the Recurrent Impact in Destiny 2

Cheap Destiny 2 Silver
Destiny 2 Game Guide
How to Obtain the Recurrent Impact
Destiny 2 Weapon Guide
2022-03-29 08:50:34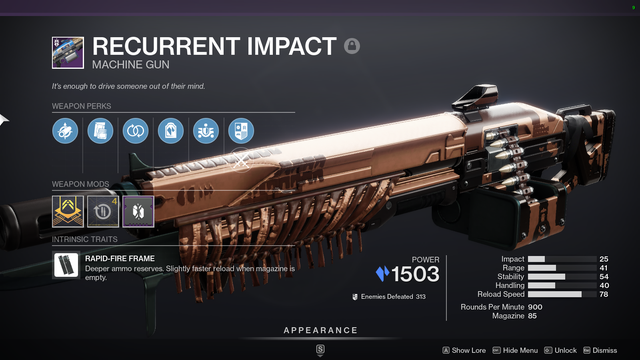 Due to the new version of Destiny 2, players have access to experience a variety of new weapons in the game. Among these new weapons, the Recurrent Impact weapon become the most popular weapon for guardians, because its high speed attack and good effects. So, players may want to know how to get this good weapon in Destiny 2. This article will tell you the guidance about it. Meanwhile, there are also some necessary item can be purchased by
D2 Silver
in the game, and they can be used to help characters to keep healthy in the dungeon quests.
How to Obtain the Recurrent Impact in Destiny 2
With the release of Season of the Risen in Destiny 2 comes a slew of new Cabal royalty-themed weapons that Guardians will want to hunt for. Being one of the only machine guns introduced in The Witch Queen update, Recurrent Impact is a Stasis-powered 900 RPM powerhouse that is fantastic for both big damage and mass enemy clearing. There currently aren't many meta choices when it comes to machine guns in Destiny 2 PvE, so Recurrent Impact is a welcome addition.
The creation of a Recurrent Impact machine gun is a pretty straightforward task that is even easier when it comes to the new weapon making Relic on Mars. Typically you will need to perform Season of the Risen-related tasks such as the upcoming PsiOps Battlegrounds activity and decrypting Umbral Engrams at the war table. If you get a Recurrent Impact with the new Deepsight Resonance capability, you will then be able to expand the skill after one use.
Once you have the ability to craft the Recurrent Impact, you will need to obtain additional resources and materials before you can use the weapon. Players will need to grind for materials such as Resonant Alloy and Neural Element, all easily acquired by leveling up Deepsight Resonance weapons and completion a wide variety of tasks.
The main step in crafting Recurrent Impact is finding its Pattern, but that's also the tricky part. You'll need to complete five Deepsight Resonance objectives with the weapon before you can craft it. Though all Patterns unlock through completing a number of Deepsight Resonance objectives, Recurrent Impact seems to require more objectives than most.
This means grinding Recurrent Impact may be fairly time-consuming. Players will have to luck into five drops of the weapon that have Deepsight Resonance, meaning they're in for a slight grind. The weapon drops mostly from the PsiOps Battlegrounds seasonal playlist, so if you want to stock up on Psychogenic Intel. Spending 500 of it lets you open a Runic Chest at the end of PsiOps Battlegrounds, which will drop some seasonal gear.
Players can also unlock the Recurrent Impact for crafting at the Relic on Mars after getting two versions of the weapon to drop with Deepsight Reconnaissance. Unfortunately, players won't be able to put the best perks on the weapon straight out of the gate with Destiny 2's weapon crafting. Instead, players will have to level up the crafted Recurrent Impact the same way they did to extract the weapons patterns for the Relic. Once the weapon is level 14, they will have access to all its traits in the Relic, like Stats For All, Headstone, and One For All.
The Recurrent Impact is one of the best primary weapons in Destiny 2 players can use in PvE. As for PvP, the weapon leaves little to be desired and should be avoided as players' heavy weapons in Crucible activities. In PvE, this weapon with One For All or Headstone offers unparalleled add-clearing capabilities.
In order to hold on the powerful weapons in Destiny 2, players can
Buy Destiny 2 Silver
to upgrade their characters' levels in time, then they can use the weapons to complete hard boss quests in the game and obtain good rewards in turn.