Type your order sheet number in the blank and click the button to inquire the transacting status.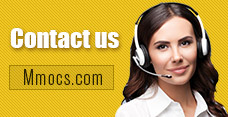 Why Choose Us
Lowest Price
We promise cheapest game currency for all games & platforms with timely update. There're also discounts on holidays.
Quick Transaction
We start transacting and dispatching your purchases once received your orders. No more than 30 mins process.
Safety Assurance
No hacked game currency or account. We promise 100% hand-farmed safe coins & credits with no banned precedent.
Refund Policy
Refund will be processed in 1-2 days, the specifically refund time is based on your payment company. We usually don't accept any request of refund after the order completed.
Notice
Using illegal Leveling or recharge service may cause you account banned!
Lost Ark Gold News & Guides
Lost Ark New Machinist Class Leak : The Basic information of New Machinist Class in Lost Ark

Buy Lost Ark Gold
Lost Ark Game Guide
Lost Ark New Machinist Class
Lost Ark September Update
2022-08-02 09:29:25
Players who like playing Lost Ark are happy to hear from the news that there are a lot of new additions in the later update of Lost Ark. One of the most important features is the new machinist class in Lost Ark. Players have access to experience the latest class in the later Lost Ark. You can read this article to know more about them. Players can get rare materials with
Cheap Lost Ark Gold
to craft good gear for characters in order to complete more quests in the game.
What's the New Machinist Class in Lost Ark?
The latest roadmap for Smilegate's free-to-play MMO action RPG Lost Ark has confirmed that the next advanced class will arrive in September. The Machinist will be the fifth Gunner Advanced Class, joining the Deadeye, Gunslinger, Artillerist and Sharpshooter.
As you can see from the key art, the Machinist is heavily armed with high-tech machine guns, laser weapons and drones. As you land your attacks, you'll build up energy cores for the Hypersync ability, cutting-edge technology that enhances the Machinist's attacks until the core energy is depleted.
In combat, the Machinist has a submachine gun as a primary weapon, with a drone flying along as support. The advanced class has two class engravings that can be obtained after level 50, and both offer unique ways to play the class. Machinists can charge their special Hypersync ability up with energy cores, which are filled by landing attacks. Using abilities depletes the energy, and the Hypersync will end when the energy is gone.
"The Machinist arrives in Arkesia armed to the teeth with highest-tech machine guns, laser weapons, and drones found in Arthentine— ready to blast, burn, and neutralize any threat with surgical precision," Amazon said about this new class. "When standard weapons and drone strikes aren't enough to take down a target, the Machinist can activate their identity skill and suit up in cutting-edge technology with the Hypersync ability. Energy cores for the high-tech Hypersync suit can be charged by landing attacks, and once entered, Hypersync core energy will be expended by abilities until the Machinist runs out. The Machinist will join the Deadeye, Gunslinger, Artillerist, and Sharpshooter as the fifth Gunner Advanced Class."
When to experience the New Machinist Class in Lost Ark
Soon in August, players will be able to unlock the pet ranch, where they will be able to restore the morale of pets, manage the functions of pets and earn jelly cookies to exchange for rewards. Later in September, Lost Ark will unveil its third new Legion raid, dedicated to the disturbing circus theme. In the Kakul-Sidon Legion Raid, players will fight members of the Legion of Mayhem in the Midnight Circus. Unlike other Legion raids in Lost Ark, Kakul-Saydon is a four—player raid. Although the raid requires item level 1475, a version of the "simplified mode" called "Midnight Circus: Rehearsal" can be tried at item level 1385.
Other new features of the later update of Lost Ark
September will see two major updates – one technical, and one content heavy. The technical update will launch first, paving the way for the upcoming content. Other than regular maintenance and improvements, this update will also include the quality of life features that were recently added in the South Korea region. The highlights for this update include a global chat room, improved cross-server interaction, a few new cosmetics, combat improvements, and tweaking the settings.
If players want to level up this new class quickly or get good equipment for it, you can
Buy Lost Ark Gold
to do these things easily. Plenty of XP and high level equipment are waiting for the new class in Lost Ark.